Is Affiliate Marketing A Good Career?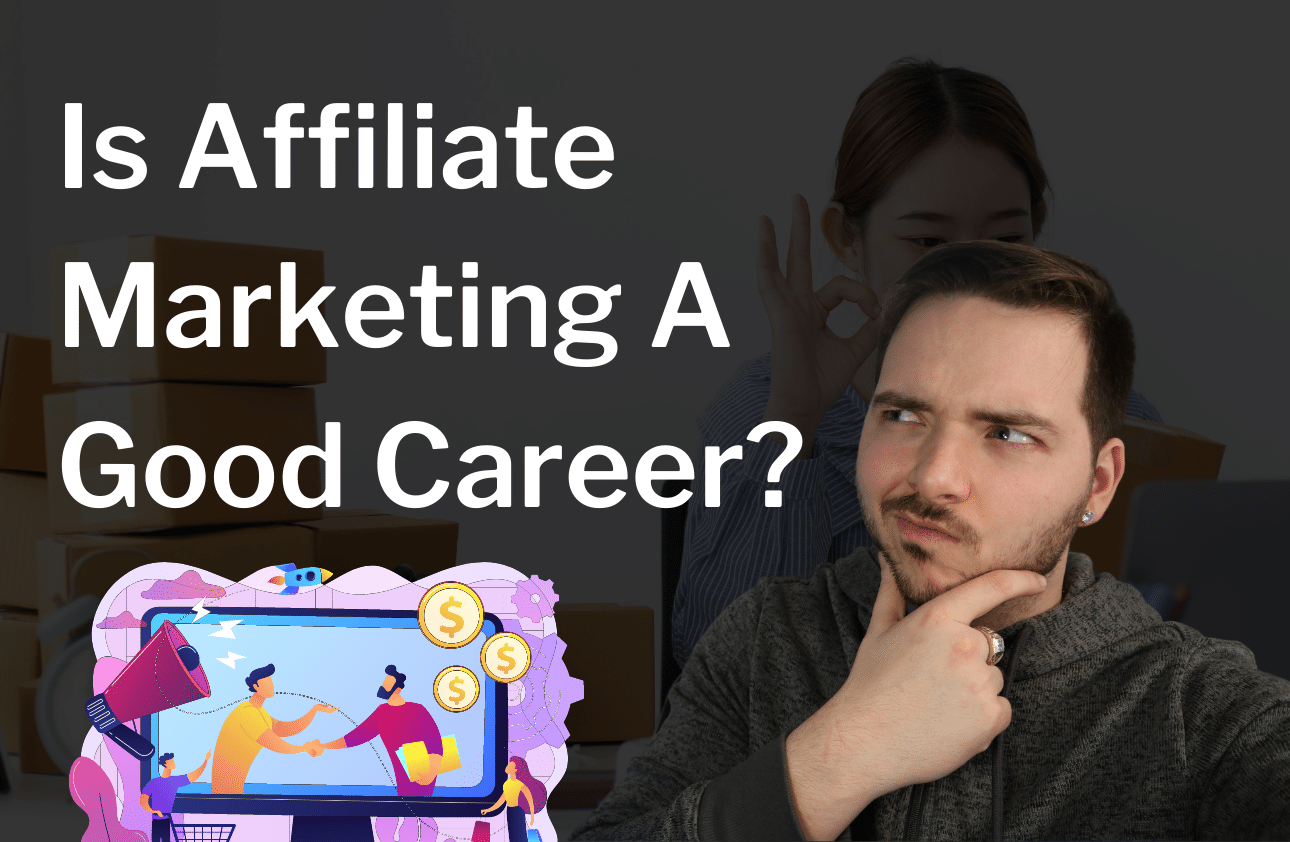 Being around for over 2 decades now, affiliate marketing has taken the digital marketing business world by storm. Companies like Amazon, Walmart, Clickbank, and others have brought being an affiliate to become mainstream. More and more people are becoming affiliate marketers every single year, but the question is, is affiliate marketing a good career?
Yes, affiliate marketing is a good career for someone looking to start their own business without the normal responsibilities of owning a regular business. By becoming an affiliate marketer you won't have to handle customers, support, creating products, and many other normal business tasks.
Let's go through affiliate marketing more, and see if it would make a good career for you.
Can Anyone Start An Affiliate Marketing Career?
Yes, the requirements to start a career in affiliate marketing are very minimal. All you'll need to get started in this new career is in the list that follows…
An internet connection
Extra time to run the affiliate business
An affiliate offer to promote
Those are the bare essentials to running an affiliate marketing business. Of course if you want to become a highly profitable affiliate marketer and earn much more, you'll need more resources then what is listed above.
Is Affiliate Marketing Hard?
In general, no, affiliate marketing is not hard at all for most people who do it. Why is this? Because with affiliate marketing there are less responsibilities you have to manage. This means you have more free time to work on the business, or do other tasks that are important to you.
There are very few resources, tools, and skills needed to perform affiliate marketing.
Should You Start An Affiliate Marketing Career?
It depends on if you want to become a business owner. Because people often don't treat affiliate marketing very seriously. This results in their affiliate marketing business not being as profitable as it could be.
Because of this, you should only consider starting a career in affiliate marketing if you think you want to own a business, have some extra time to put in your new affiliate business, and if you preferably have some kind of starting capital.
We hope you enjoyed this article on getting a career in the affiliate business!
With our kindest regards,
Jon Weberg
Richard Weberg