Affiliate Marketing For Bloggers Guide: Everything You Need To Know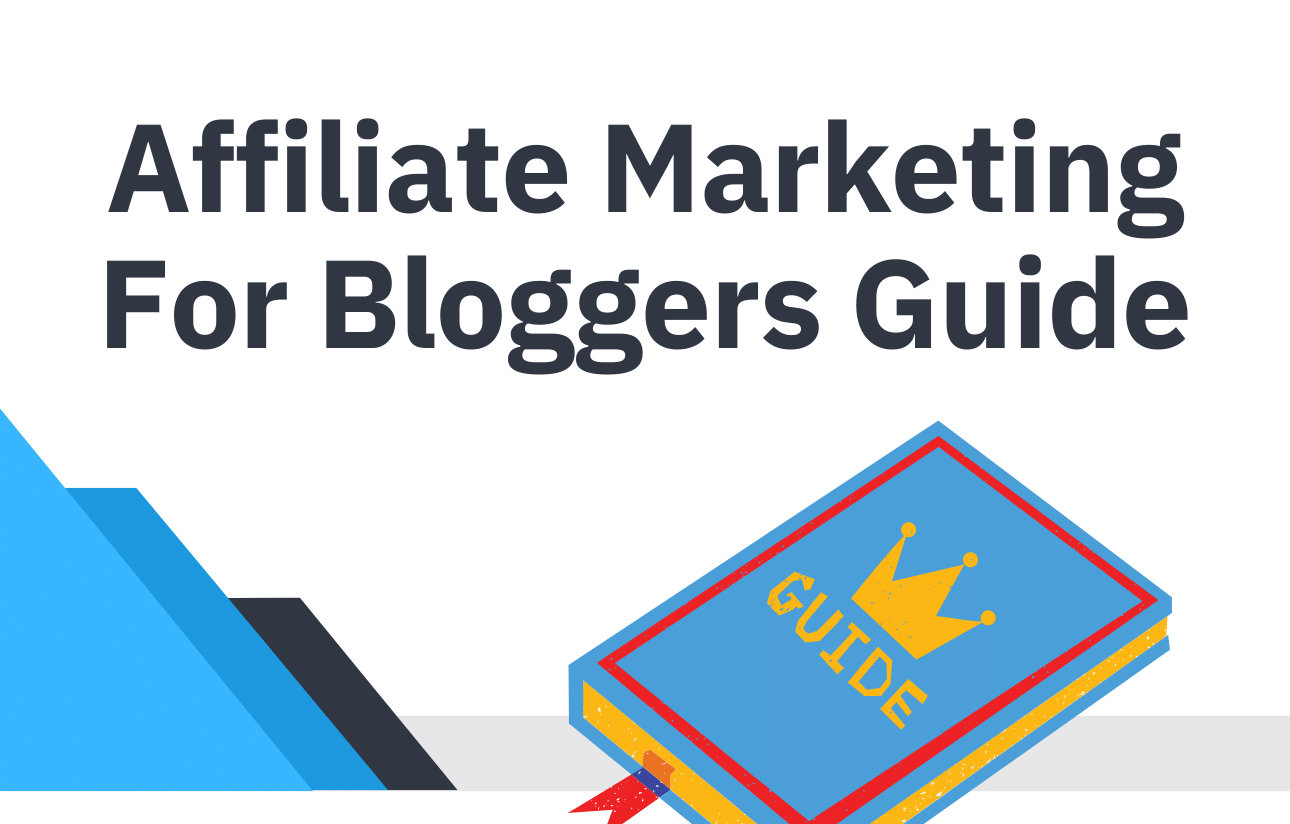 Bloggers want to monetize their blogs more profitably, and they're turning to affiliate marketing to do it. Blogging has been around for decades, and more recently the need to earn more money per viewer & subscriber has grown. So, how can affiliate marketing help bloggers grow their income?
This full affiliate marketing for bloggers guide will walk you through everything you need to know on the topic. Being affiliate marketers who are bloggers ourselves, we know exactly how it works & how to teach you about this topic. Let's get started!
How Does Blogging As An Affiliate Marketer Work?
By creating & managing a blog, you will create content. This then attracts blog viewers and leads when you rank in the search engines for keywords or searches. These blog article viewers and leads, read through your content and they may click on your affiliate links. Following this, the person may buy your product or service from clicking on your affiliate link.
There some interesting statistics on how affiliate marketing works that you can also learn about online.
How To Do Affiliate Marketing As A Blogger
In order to successfully do affiliate marketing as a blogger, you'll want to follow this guide closely. Every step below will walk you through what is needed in order to start earning from your blog as an affiliate marketer.
Create A Blog
First and foremost, you need a place to create content, your blog. This blog will be used to create content, in order to generate views & attention for your affiliate offers. These affiliate offers over time of being seen by many, will potentially generate you customers.

We recommend you use WordPress in order to create your blog. It is SEO friendly (Search engine optimization), and is very easy to use.
When you join and create a free WordPress account, you're able to choose a template and immediately create your blog from scratch very quickly. Once your blog is created and customized to your liking, it's time for the next step.
Join Affiliate Programs
Now it's time that you join highly profitable affiliate programs in the industry or niche your blog's content is going to write about. For example, if I was creating an investment blog, I'd join affiliate programs surrounding real estate, gold & silver, cryptocurrency, etc…
Here's the best kinds of affiliate programs to join…
Recurring commissions affiliate programs
Affiliate programs with high commissions rates
Affiliate programs with good support for their affiliates
Once you've joined between 3-5 good quality affiliate programs, it's time for the next step.
Create Content & Monetize Your Blog
Here is the step where you'll be able to actually create content and start getting attention to your affiliate links. You'll want to begin writing properly SEO'd articles on your blog, linking out to your other affiliate posts, and also linking to your affiliate offers.
Some people will go read other articles, while others will click on your affiliate links and potentially become customers. You can also monetize your blog with ads on other strategies can be used.
Promote Your Affiliate Offers
Once your blog is setup, you have affiliate offers to promote, and you've started creating content – it's time to promote your affiliate offers more. You can promote your affiliate offers on your blog by…
Creating review articles
Creating adverts around your blogs and articles
Create a resource section on your blog
These 3 thing will allow you to get more views and attention for people to potentially buy from your affiliate links.
Do All Bloggers Do Affiliate Marketing?
No, not all bloggers do affiliate marketing. However, there is a large percentage of bloggers who do. Why is this? Because by being a blogger, you're able to monetize your content in a variety of profitable ways. One of which, is by doing affiliate marketing. Being an affiliate marketer while owning a blog means you can make a variety of commissions and sales from a variety of sources.
If you think it will be a struggle to do both, then you should consider hiring a coach or mentor.
Affiliate Marketing Blogging FAQS
Is blogging good for affiliate marketing?
Yes, blogging is great to do for affiliate marketing, and it can be quite lucrative. There are other affiliate marketing secrets for earning more money as a blogger that you can learn however.
How do affiliate market bloggers make money?
They make money by monetizing their content, and also by referring their readers to affiliate offers.
How much do bloggers make on affiliate links?
Bloggers who are affiliate marketers earn between 5-50% commissions when people purchase products or services through their links.