Affiliate Marketing Secrets You Need To Know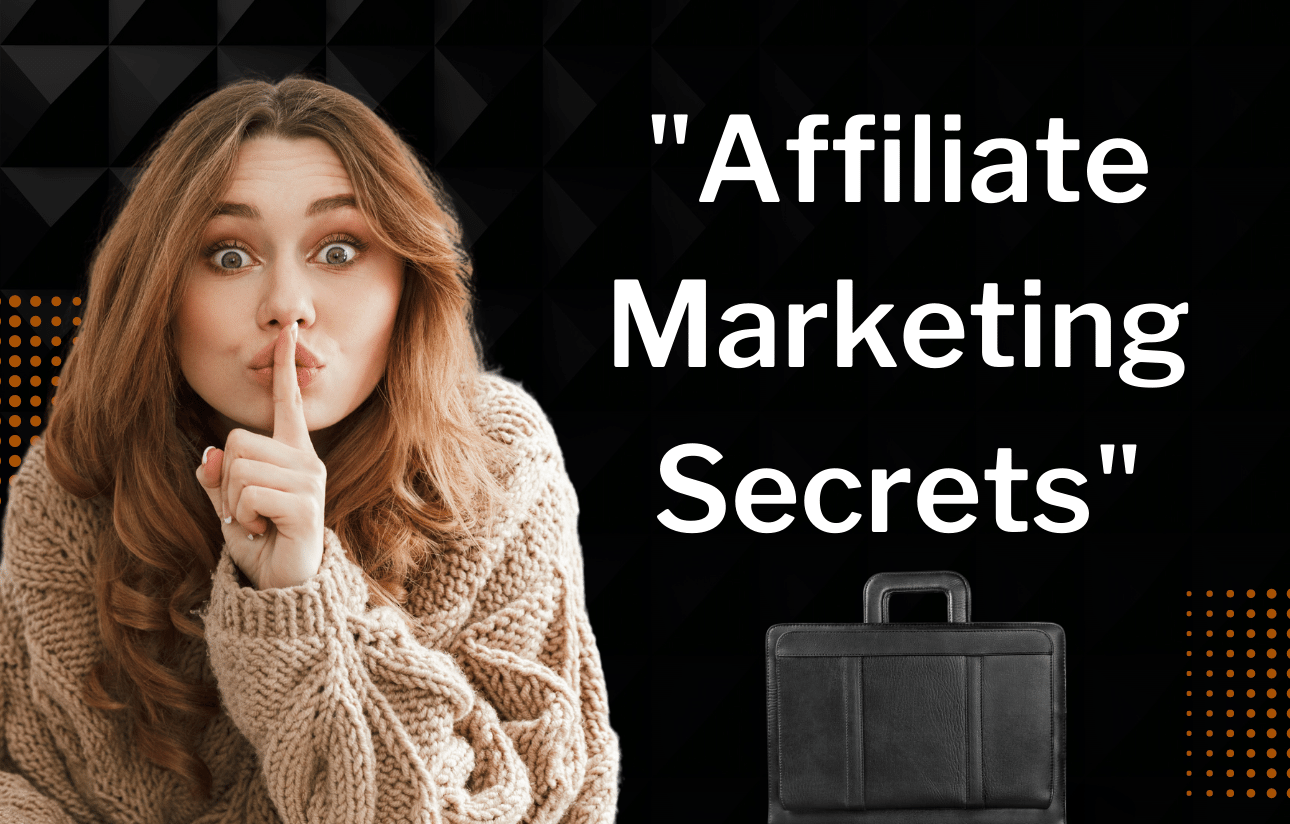 While affiliate marketing can be a profitable business practice, there are some affiliate marketing secrets you can use to scale your business even faster. The top affiliate marketers in the world use these secrets and strategies in order obtain high ROI and profit margins quickly.
Each affiliate marketing secret we go through will give you a private insight on how to grow your own affiliate business quicker. Use these affiliate marketer secrets to your own discretion, however they have previously been found to be very effective.
The List Of Affiliate Marketing Secrets You Should Know
Here is the full list of secrets affiliate marketing top leaders have released to the world. Each secret has been selected because of how much profit, leads, and customers – it can get you and your affiliate business.
Use Multiple Sales Pages For Each Affiliate Offer
The mistake most affiliate marketers make, is only using one funnel or sales page to promote an offer. This issue with this, is promoting the same link over and over again without a different point of view, gets redundant and won't convert. You'll convert more leads into customers, and more audiences into customers, by promoting a variety of sales perspectives all directing to the same offer.
Treat Your Affiliate Business Like A Real Business
Most affiliate businesses aren't profitable or fail because they aren't treated like real businesses. People often make the mistake of thinking because affiliate marketing is easier, that they can get away with doing less. Don't do that. You'll want to run your affiliate business like a real business.
This means that you manage your budget right, run paid advertising or do free content creation like YouTube shorts, and follow up with your leads correctly.
Cross Sell Related Affiliate Products & Affiliate Services
In order to maximize your affiliate commissions, you'll want to promote multiple different related affiliate offers to the same audience. This allows you to generate more sales per lead you generate. Not everyone on your list is going to want to buy the main product or service you're promoting. Thus, you're able to offer a variety of other related products and services that they may have an interest in. This gets you more customers of course!
Build Your Email List For Any Affiliate Marketing Business You Start
No matter what you're promoting as an affiliate you'll want to also be building your email list. Email list building and affiliate marketing go hand in hand. By building your email list as an affiliate marketer, you can consistently follow up with leads & customers you refer to other businesses.
Join Affiliate Programs With High Commission Percentages & Great Affiliate Support
In order to make sure you're earning as much as possible you will want to join affiliate programs that pay high commission rates. The average commission percentage is between 20-50%, you'll want to join programs that have rates towards the higher end of that spectrum.
Additionally, great affiliate support and good affiliate resources are key for your success as an affiliate for any business. So focus on good affiliate commissions and good affiliate support!
Focus On Retaining Your Affiliate Customers Longer
The king of profit, is customer retention. In fact, it costs many times more money to generate a new customer, then it does to keep one. Because of this, customer retention needs to be a key factor of your affiliate marketing strategy. It's a well known fact that the longer customers pay you, the more you'll earn in the long run.
Many times over, so seriously focus on retaining customers and leads longer! Reward people for purchasing through your affiliate link however you can.
Why Are These Affiliate Secrets Important To Know?
These strategies and tips are important to know, because they are well established "secrets" that have proven to generate great results for affiliates who use them. People like ourselves who have been affiliate marketers for decades and generated millions of dollars in sales, are people who have discovered these "secrets". Each strategy can quickly increase profit margins.
Other Tips For Affiliate Marketers
Here's some bonus tips on how you can improve and scale your affiliate marketing business. Keep in mind the affiliate marketing field is diverse, but these tactics still apply regardless of the products or services you're selling in any niche.
Invest In An Affiliate Marketing Coach Or Mentor
To ensure your success in affiliate marketing with these secrets, consider hiring either an affiliate marketing coach or affiliate marketing mentor to teach you some of their own secrets as well. A well established teacher who has been an affiliate marketer for over a decade, will have some important insights you can learn from. Feel unsure? Find a coach.
Focus On The Long Run
To many affiliate marketers focus on what's happening right now. You need to focus on creating a long term plan as an affiliate. This means that you focus on optimizing and growing your business vs just getting quick sales.
Affiliate Marketing Work Goes Well With A Good Product
The old saying that goes, "If you build it, they will come" – is entirely true! Being able to promote a high quality product that truly helps your audience get the results they need, will grow any affiliate marketing work quickly. Affiliate marketing networks are a good place to find these products.
We hope you learned a lot from this affiliate marketing article!
With our kindest regards,
Jon Weberg
Richard Weberg