Best Affiliate Marketing Lead Generation Methods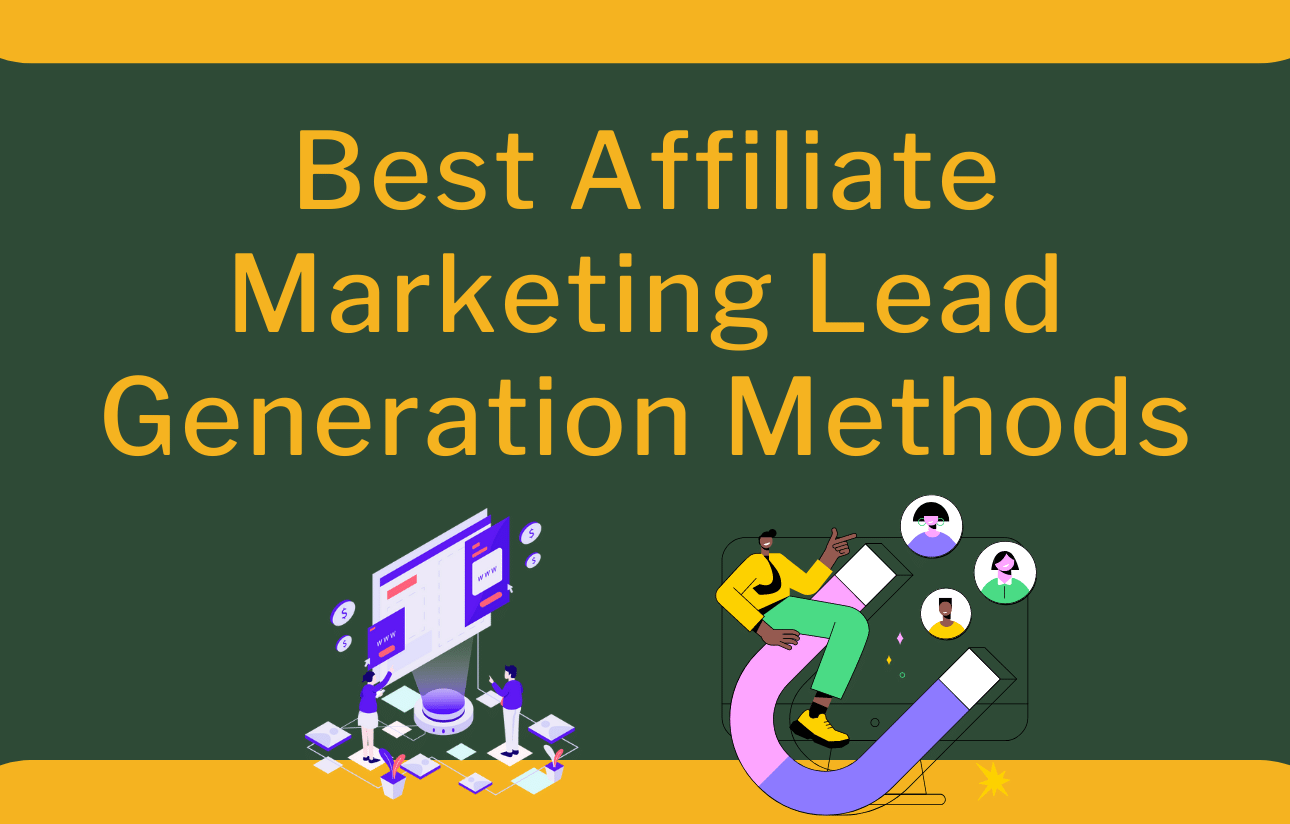 Without leads, every single business across the world can no longer run profitably. Lead generation is key for businesses to be able to function. This applies to the affiliate marketing niche as well! If you're an affiliate marketer, your flow of leads usually dictates how profitable you are able to run your business. Lead quality, lead quantity, and lead retention are what will grow your affiliate business fast & easily.
Because of the importance of generating a lot of interested leads, we'll be going through the best affiliate marketing lead generation methods and how they will impact your affiliate business.
Why Is Lead Generation So Important For Affiliate Marketing?
Without leads, you don't have a business. You can have the best affiliate offers and affiliate services – but you won't sell them ever if you don't have people who are interested in purchasing them. Leads generate you customers, and customers generate you profit. This profit that starts with lead generation, is what you use to build or scale any affiliate business.
Any businesses #1 focus needs to be lead gen because of how impactful it is.
What Are The Best Affiliate Marketing Lead Generation Methods
There are 2 main methods of lead generation you can use in affiliate marketing, or in any kind of digital marketing. Both organic lead generation (free methods for generating leads) and paid lead generation (paid methods for generating leads) are effective. The only difference between the two is the cost of either time or money.
Let's go through the benefits of both kinds of lead generation and how you can use them in your business as an affiliate marketer.
Organic Lead Generation
The free method used for getting quality leads without blowing a budget, is organic lead generation. Within organic lead generation there are 2 main methods used for attracting and bringing in leads. Both content creation on social media and SEO are used to build an affiliate marketing email list that can generate consistent affiliate sales. We'll walk you through both of these affiliate lead generation methods we've used over the past 2 decades.
Content Creation
Creating content on social media (social media marketing) is one of the most efficient ways you can generate some leads. Most often people choose a main platform to focus on building a following in, then they syndicate content they create to the other social media platforms they are a part of.
SEO
A high quality lead generation method that takes a lot of resources to develop, but is capable of generating years worth of customers and leads. SEO (Search engine optimization) content is some of the best quality content that can be made. It lasts for possibly years and can be seen by potentially millions of people who may want to purchase something you're offering as an affiliate.
Paid Lead Generation
The fastest way to generate leads on demand is to use paid lead generation methods. By paying for traffic or leads to be sent to your affiliate offers, you can quickly generate sales at a moments notice. Of course, the issue with paid lead generation is the cost associated with it, and the time it takes testing ads & fine tuning them to convert at a high enough profit margin. Many of the worlds most successful affiliate marketers, use paid lead generation however.
Social Media Ads
Social media advertising or paid social media marketing is among the best ways to pay for leads. Any affiliate business or affiliate marketer can quickly and easily setup social media ads in a matter of minutes. However, testing of social media ads can take time and be expensive if you're not well trained to run them.
Solo Ads
Solo ads are a rising popular paid lead generation option for affiliate marketers across the world. They are affordable, are consistent, and are able to generate & scale any affiliate busines quite profitably. You should seriously consider running and investing in solo ads if you want to run your affiliate business on a structured budget.
Focus On Generating Leads For Every Affiliate Offer
One an affiliate gets their affiliate business setup, they usually focus on different parts of their business to improve. Yes, this is a good idea. However, lead generation should be the sole focus of any affiliate marketer or business owner. Leads are how you business operates, and without them you are dead in the water.
So please, make sure that as an affiliate you focus on getting as many leads as you possibly can.
With our kindest regards,
Jon Weberg
Richard Weberg