Best Podcast Affiliate Programs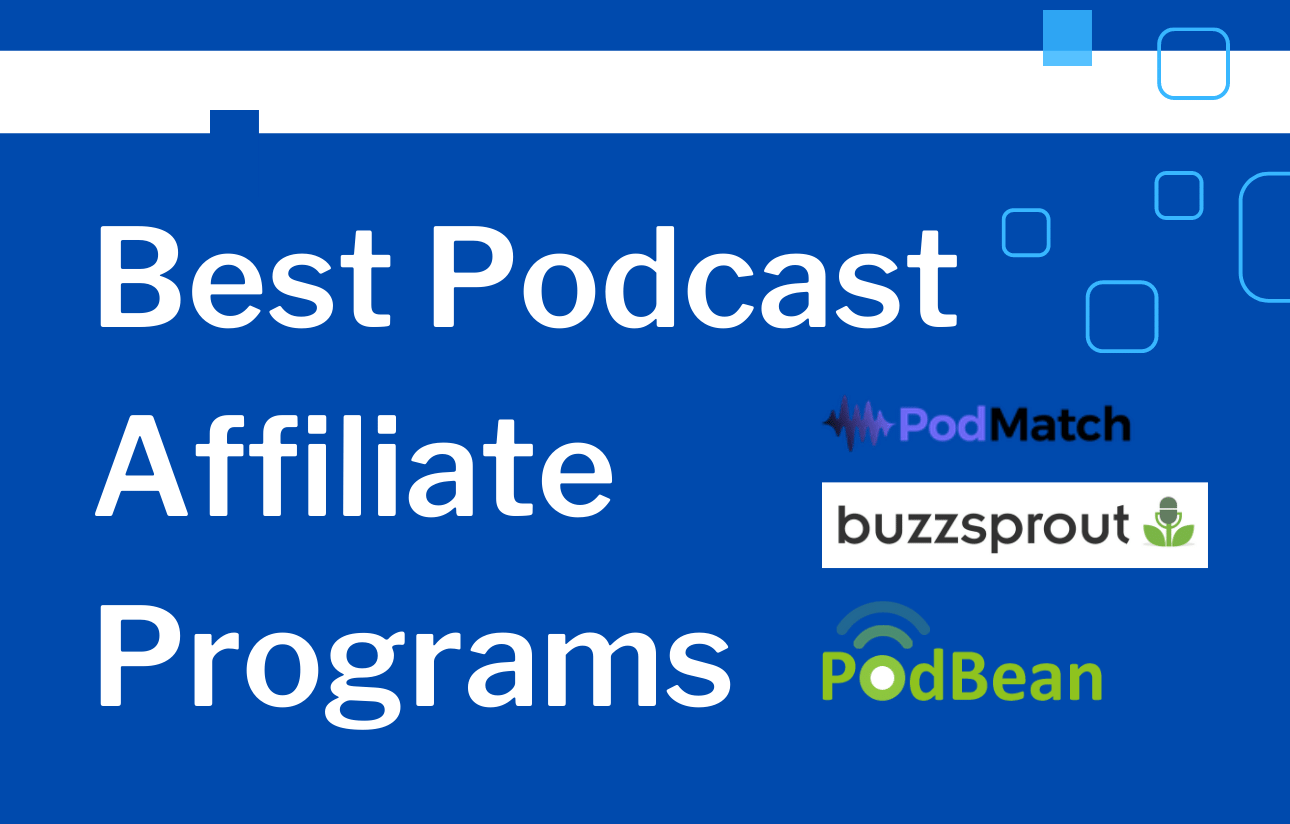 The podcast influence & reach has grow to reach billions of people. As podcasts have became more popular, a number of podcast platforms that host these infamous podcasts – have developed their own podcast affiliate programs. Yes, this means that you can earn money from referring others to become podcast guests, podcast hosts, and more.
We'll be walking through the best podcast affiliate programs and how you can capitalize on podcasts as a whole. Each podcast affiliate program has it's own commissions rates, affiliate resources, links, and affiliate rewards.
What Are The Best Podcast Affiliate Programs?
Each podcast affiliate program below pays a generous monthly commission for every customer you refer to their platform. They are the best, because of how well they take care of their affiliates, and the compensation they provide.
PodMatch Affiliate Program
PodMatch has a great affiliate marketing program, and also a great matchmaking podcast platform. Whether you want to promote their services as an affiliate, or become a customer, you're make a good choice.
Here is where you can join the affiliate program or buy a membership in their program. You can join PodMatch as a guest, or a host.
Buzzsprout Affiliate Program
If you want to earn up to $25 for every paid Buzzsprout account you refer as an affiliate, then you should checkout their affiliate program here. A cool feature of the Buzzsprout affiliate program, is that they also send a $20 amazon gift card to anyone you refer to the platform.
PodBean Affiliate Program
Even PodBean has a lucrative affiliate program that anyone can promote as an affiliate marketer. You can join the PodBean affiliate program here now.
They have comprehensive affiliate tools and affiliate marketing support.
Is Any Podcast Affiliate Program Better Than The Rest?
Yes, you'll find that the best podcast affiliate program has to be the one that PodMatch offers. It has the highest commission rate. And, you'll find PodMatch has a much more engaged and active community, with a great CEO & founder that I personally have met.
Whichever affiliate program you decide to promote, make sure you're following the fundamentals of affiliate marketing to make your affiliate efforts successful.
With our kindest regards,
Jon Weberg
Richard Weberg