Skool Review: What Is Skool And How Does It Work?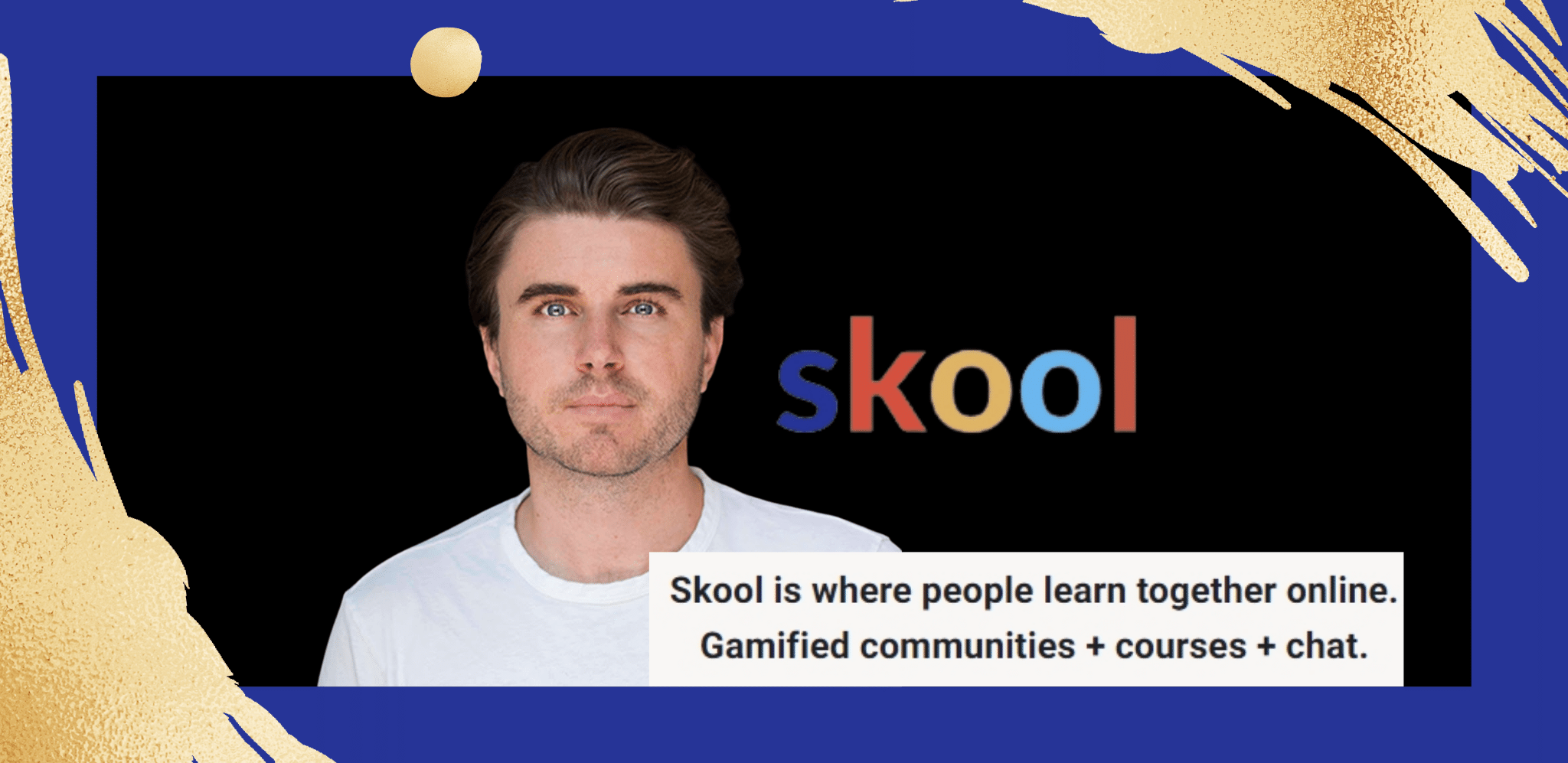 With the confusion that plagues most social media platforms – it can be difficult to find a group of people who share the same passions as yourself. Most people want to become a part of, or build their own community of peers without distractions & ads filling the platform. This is where & why Skool has taken the world by storm.
Skool is a community building platform that allows users to join & create their own private communities. This unique one of a kind platform is making waves, and this full Skool review will walk you through exactly why. This gamified and user friendly community building platform is here to stay!
What Is Skool?
Skool is a gamified community, course, and training platform. You can use it too either create or join a community of your choosing.
Within the inner communities that lie within Skool itself, you'll find a wide array of valuable content to learn from. Each community can have training modules, live webinar meetings, educational courses, and so much more.
The main Skool community itself is growing rapidly. Entrepreneurs, passion builders, coaches, consultants, and others – are realizing the platform is a perfect distraction free place to build their own private communities in. Now that you understand what Skool is, you'll be walked through how Skool works.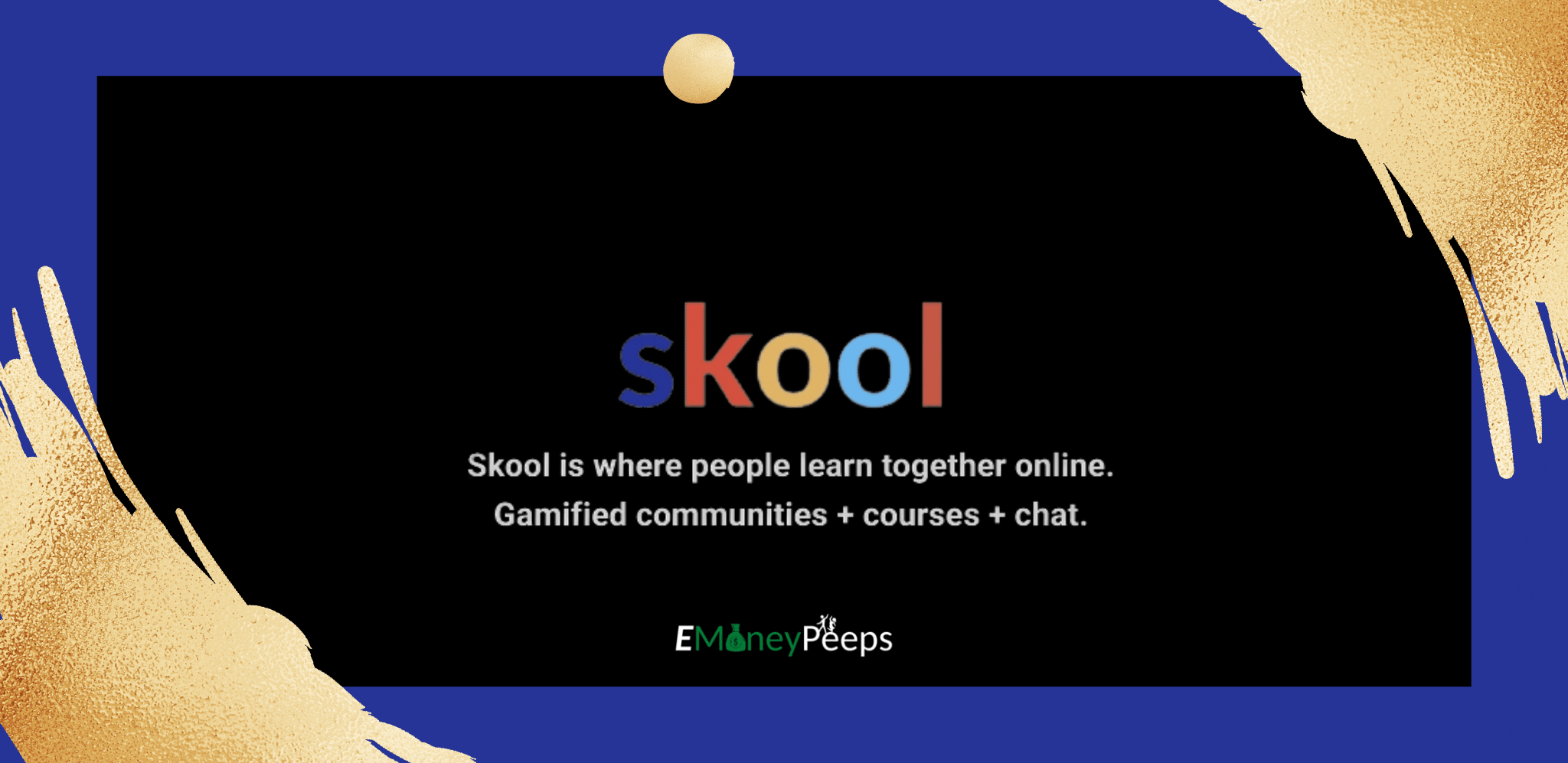 How Does Skool Work?
Skool allows you to both join & create private communities. These communities can be made into courses, programs, education, trainings, and much more! As well, they can simply be used for a gathering place or mastermind to get together and receive content.
You can join Skool for free, however if you want to create your own community & also become an affiliate for Skool, you'll need to pay the monthly membership fee.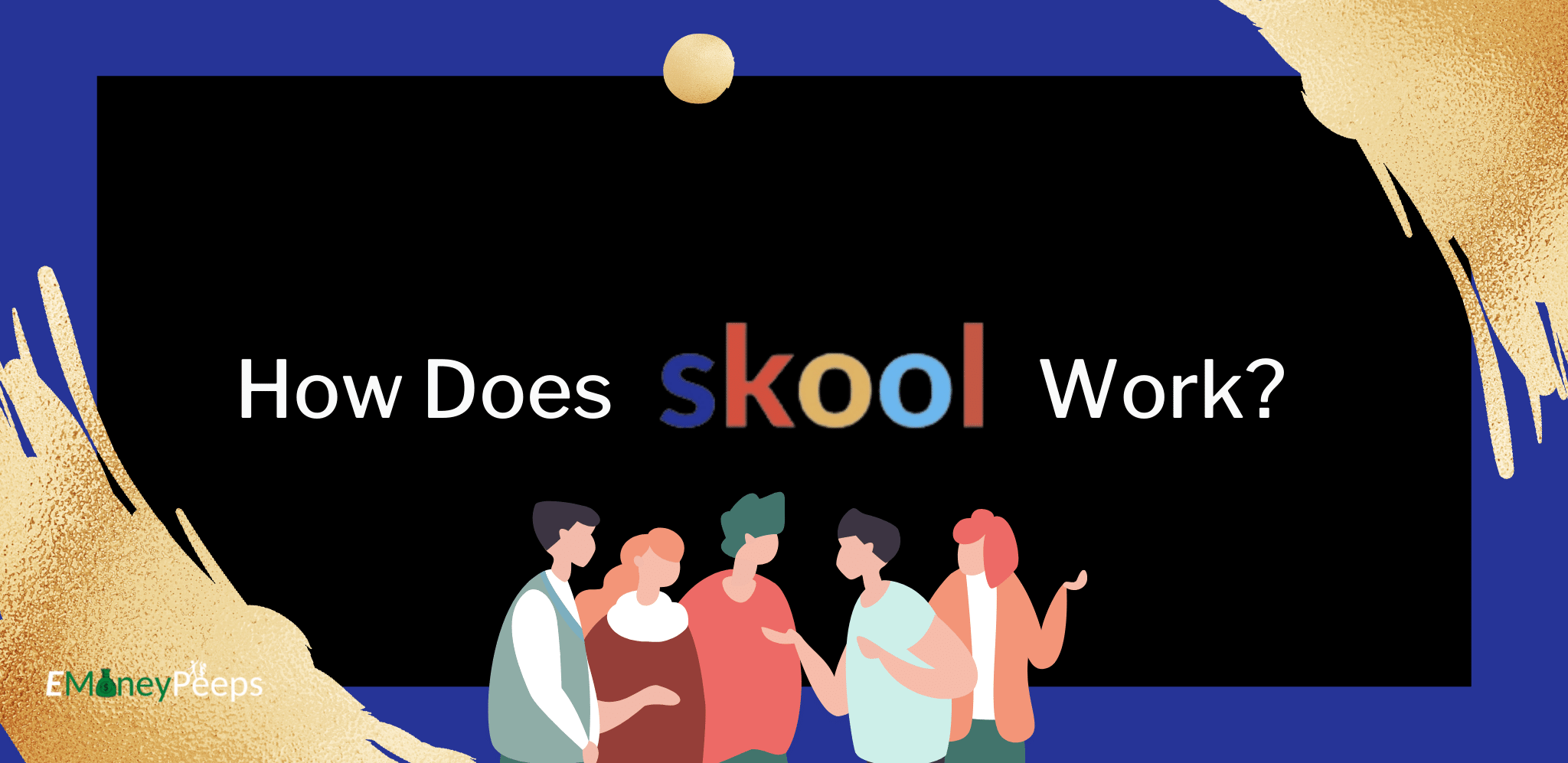 Skool Platform For Learners
You can join a variety of Skool groups, communities, masterminds, and more – entirely free. However, Skool group owners are able to charge a monthly fees for the ability to be a member of their groups. These groups & communities within Skool are self regulated by the owners and moderators.
Within each community you will find a variety of videos, trainings, content, education, and much more being produced. Become a member of the groups that you feel you resonate the most with.
Skool For Community Builders
You can use Skool to create your own courses, communities, and much more. Skool is a great platform for delivering content, training, and education – join or build an audience of your choice. As a community builder you are able to manage and completely control every aspect of the groups & communities you build.
You can make your Skool groups free to join, or paid to join. You can have video, training, and other content within your community as well.
Features
Because Skool is a group communication platform very similar to other social media sites, you'll find it has an impressive variety of features. Here's the full list of Skool features you'll appreciate the most.
Live Messaging: You can message other Skool users and communities live at any time.
Profiles: Create and manage your own Skool profile with a description and more information about who you are & what you do.
Group Content & Learning Centers: Through various Skool communities and groups created by users, you can learn & join masterminds.
Group Monetization: When you create a community / group in Skool, you can decide to make it pay to join if you'd like to earn directly from your communities' users.
Group & Community Gamification Reward System: Skool has a built in gamification and reward system for engaged users who interact with community content.
Group Metrics: View your groups most important metrics at any time. Track everything!.
Group Permissions: You can dictate which category of members in your group, are able to access specific areas of content.
World Class Support: If you need questions answered or want to chat directly with the team working behind the scenes, you can do so!
World Class Team Behind The Scenes: The people responsible for building Skool are world class coders, CMO's, copywriters, and leaders of their craft.
Built In Community Calendar: Community events are public for all members to view & be a part of.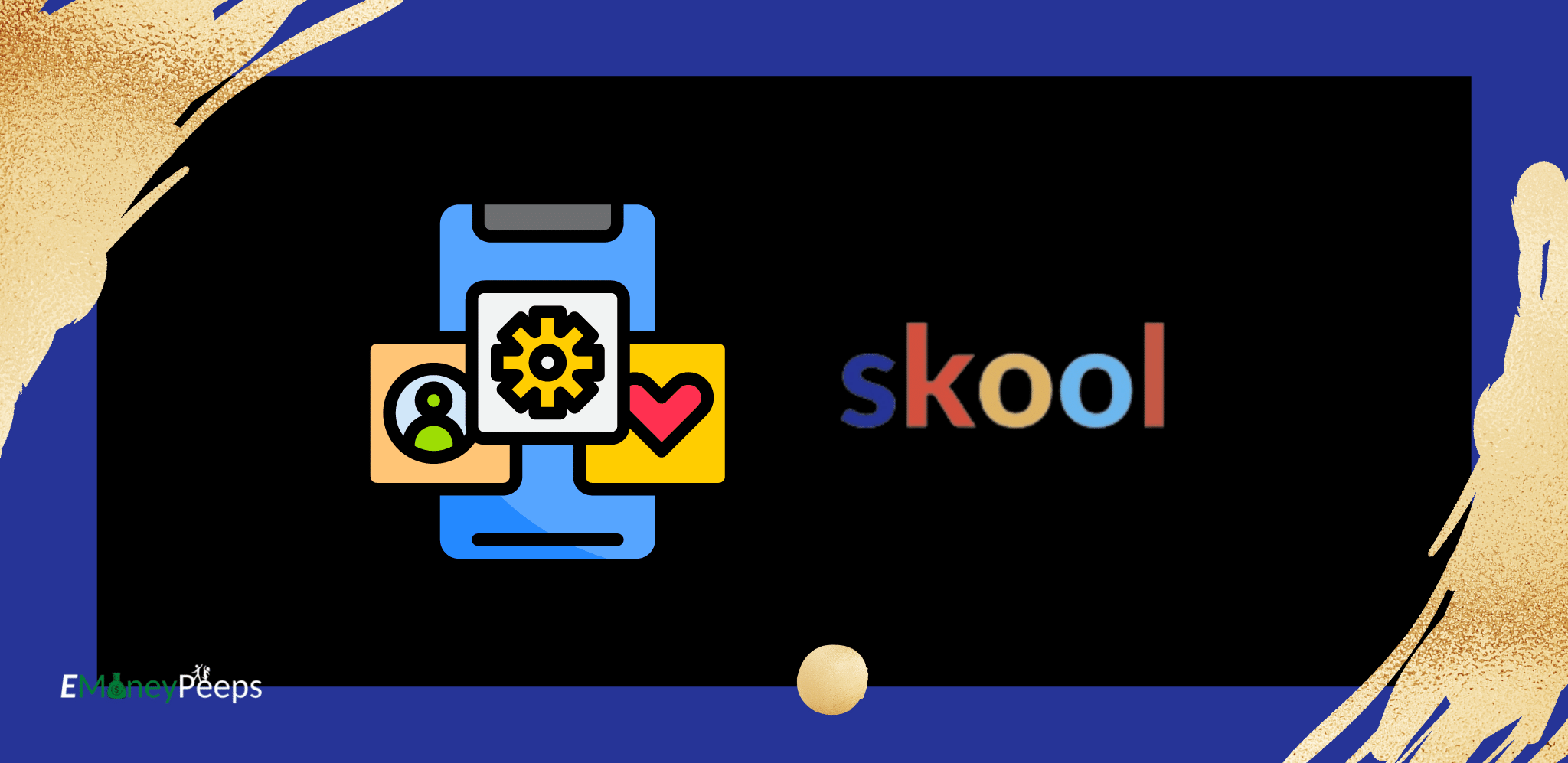 Skool is where people learn together online & allows a wide variety of gamified communities, courses, and chat.
If you want to join communities where you can learn more about what you have passion for, then consider taking a look at Skool. (You can build these communities and manage them yourself as well)
Pricing
You can join Skool for free or you can pay $99 / month after a 14-day free trial to have the ability to create your own Skool groups. (Paid members can also become a Skool affiliate)
When compared to other community building services and programs, the Skool pricing is affordable and offers more value to customers then other companies.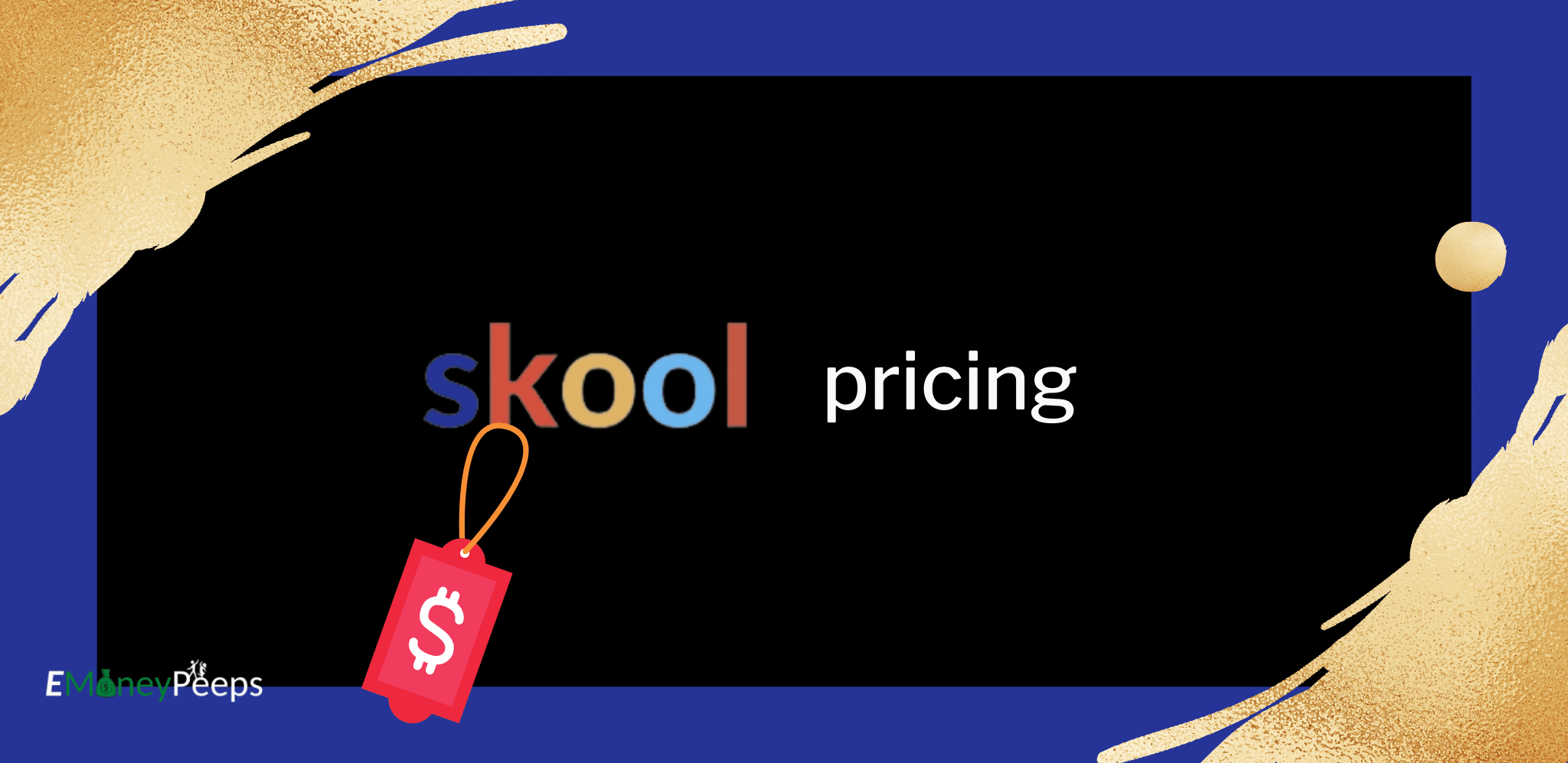 Is There An Affiliate Program?
Yes, Skool has an affiliate program that anyone can become a part of. However, you must pay a monthly fee in order to be a Skool affiliate.
The affiliate program pays out 40% commissions for the lifetime of any customer you refer! As the cost of membership is $99 per month, that means you can earn up to $49.50 per referral generated. If you want to read more about how affiliate marketing works, then you should read this article here: Affiliate Marketing For Beginners
Let's continue with this Skool review and understand who created this incredible new company.
Who Is The Founder?
Sam Ovens is the founder & CEO of Skool. He's a globally known successful marketer & entrepreneur. Sam is also the founder and CEO of consulting.com – his first major business success.
Sam Ovens is among the top marketers & business builders in the world who is passionate about create quality products & services that generate lasting results for clients. Sam is a honest & hardworking person who does everything he can to help others. He's well respected, and for good reason!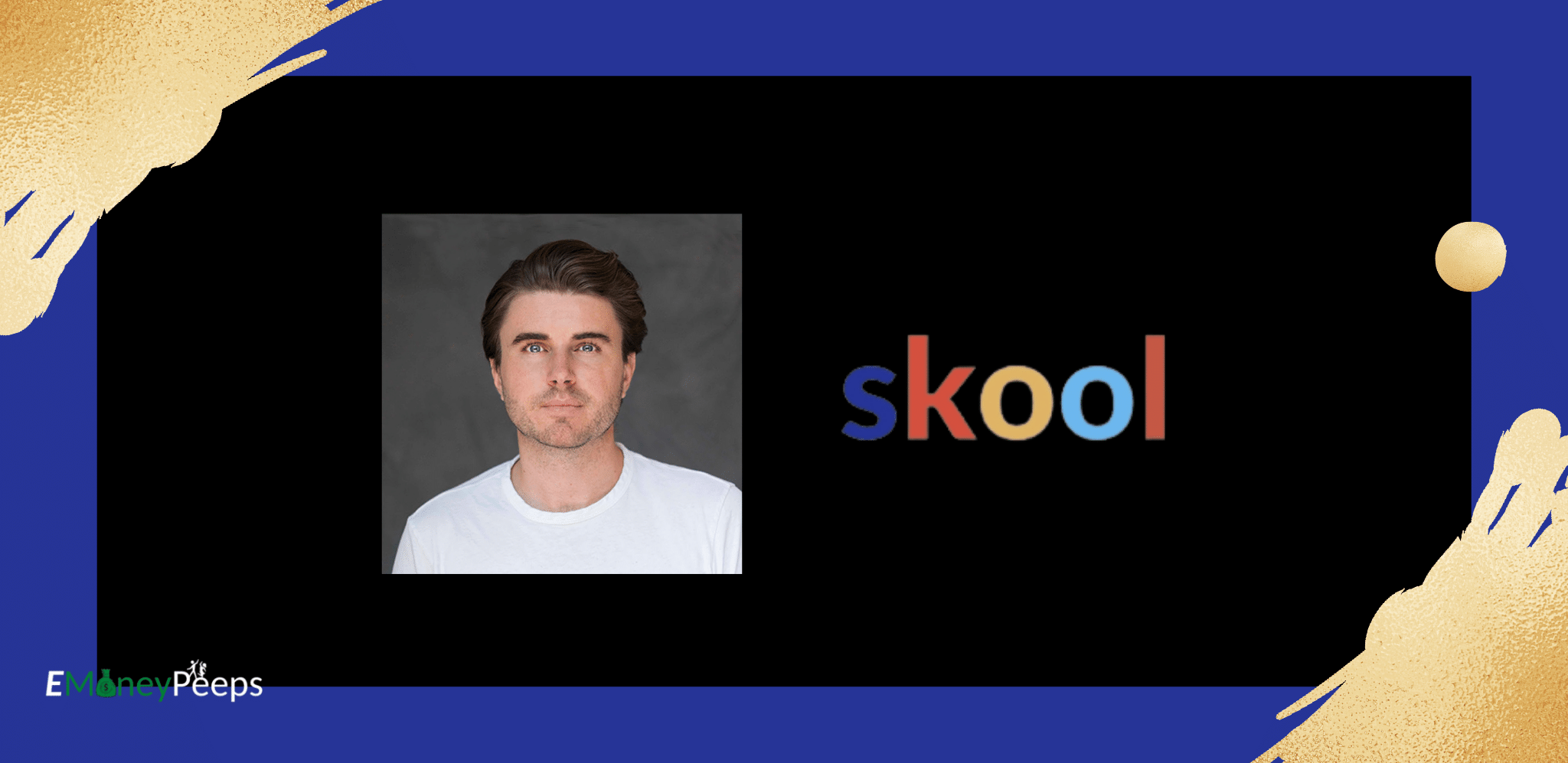 Pros And Cons
While Skool is a great platform for building growing communities, selling masterminds, and so much more – there are a few small downsides of using the Skool platform. Skool is an evolving company that continues to add new benefits & advancements to their platform, so this list may change over time.
Here's the full list of Skool pros and cons you should consider…
Pros
Here's a list of the Skool pros that allow the company to deliver a great customer & user experience.
Easy to use platform
Simple to navigate back office
Great support & team supporting the company
Affordable pricing with great benefits
Community building
Community gamification built in
Payment walls are optional for groups you manage and create
Ability to create courses, masterminds, and more
Potential to scale businesses & masterminds using this platform
Zero advertising to distract users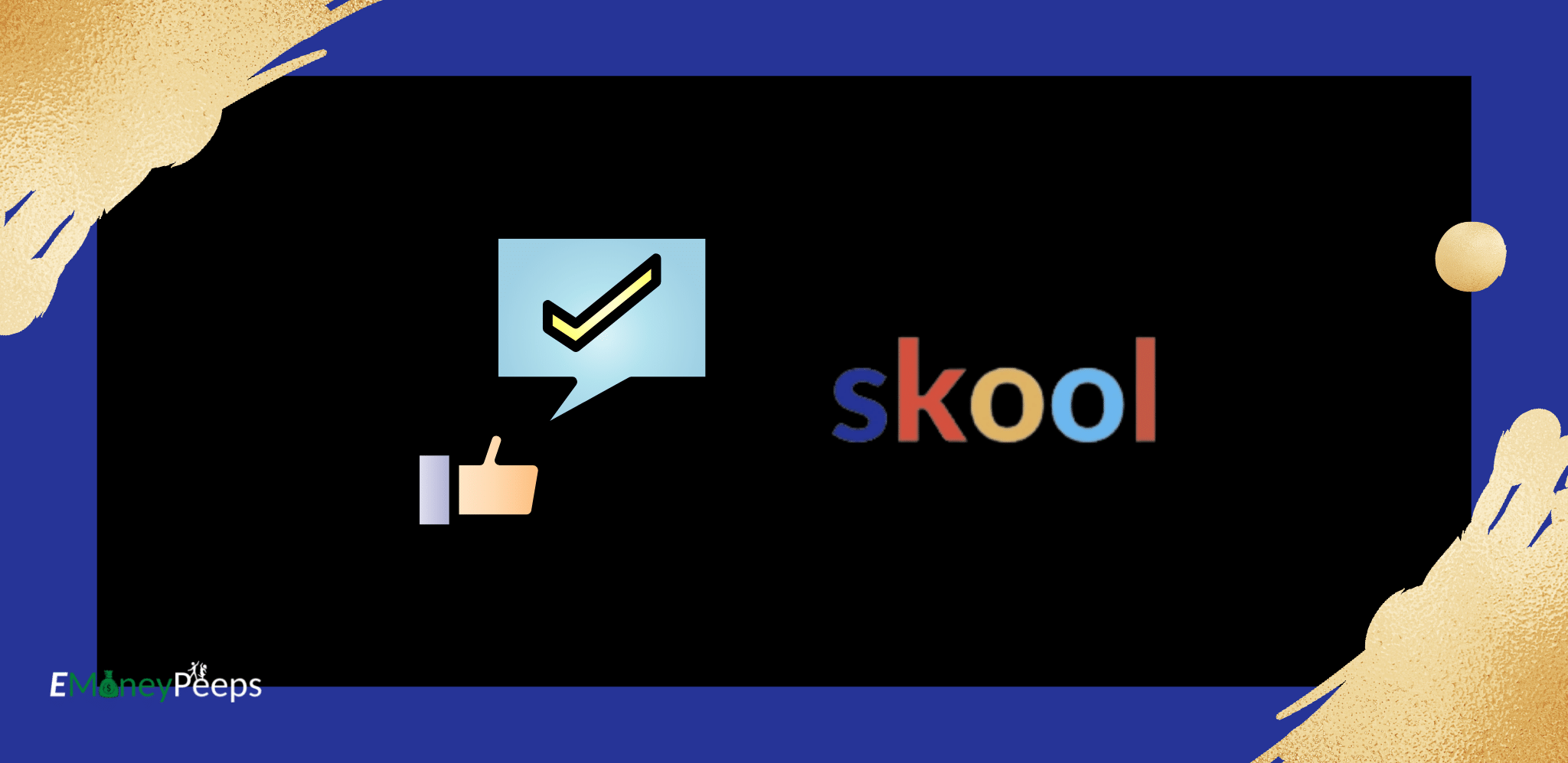 The quality of the communities you can both join and build with Skool, is truly limitless. The potential for the community building platform to continue rapidly growing is huge.
(This Skool review was made because of the overwhelming positive feedback being received about the platform. Skool, is finally cool!)
Cons
This is the full list of Skool cons and how they may effect your Skool experience as a user.
You have to pay a monthly membership fee in order to create your own groups
The full company plan for growth isn't publicized.
The outside website has only a small amount of content being displayed.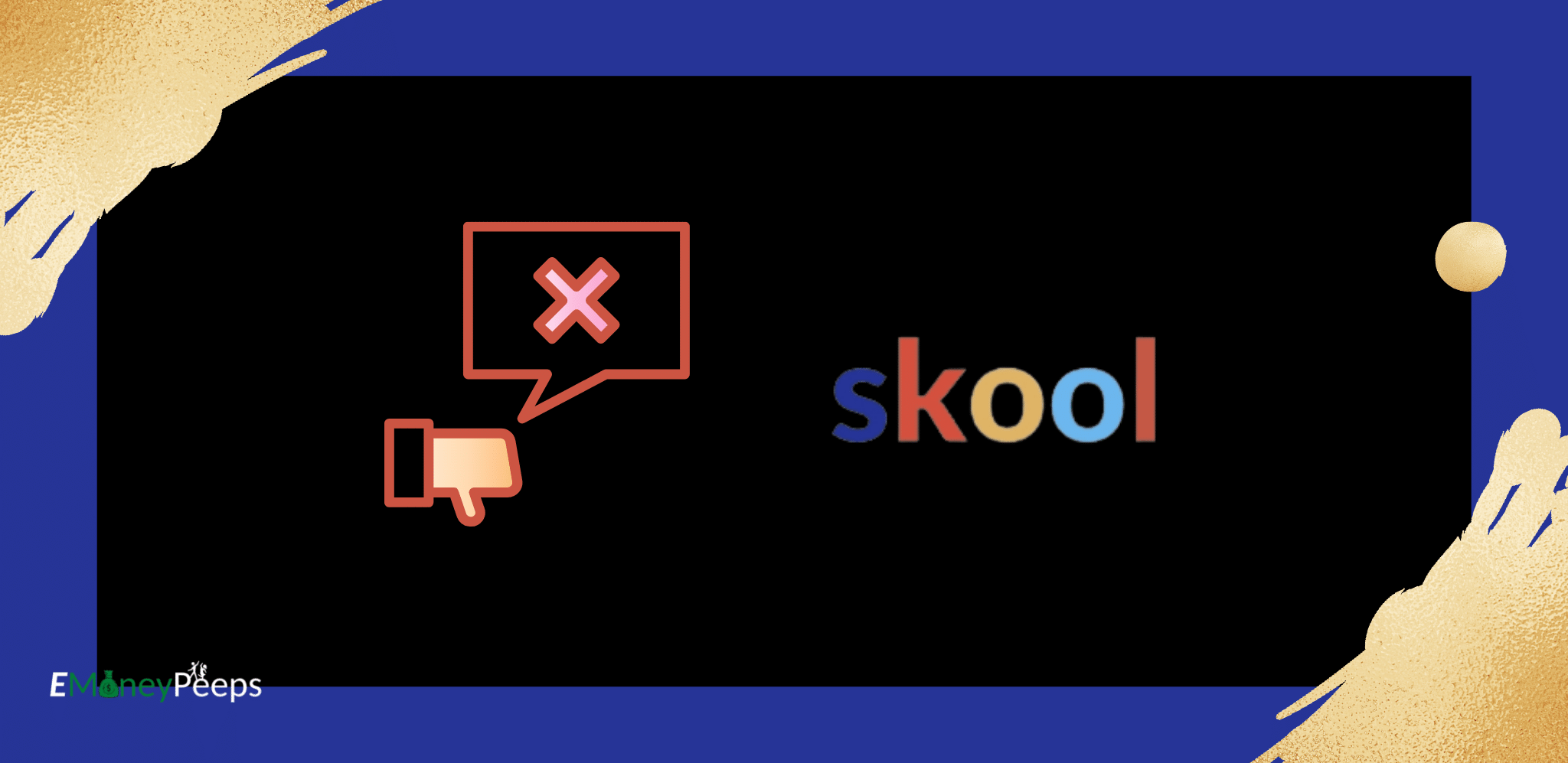 Other then these small inconveniences, Skool is a great platform to build your community on. We highly recommend that you use Skool and become a paid member so you can create your own groups & communities.
---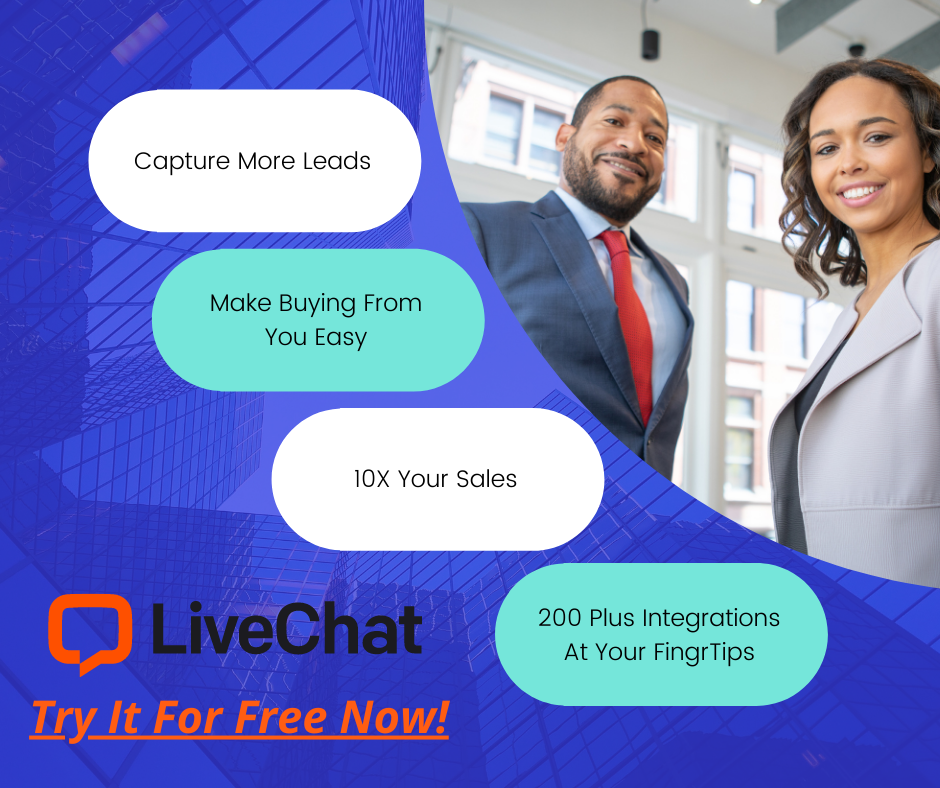 ---
Support
You'll find that if you need questions answered, or problems addressed, the Skool support team is fantastic at making sure you're taken care of. Skool has done an amazing job ensuring their customer usability and support is at the highest level.
You can contact support anytime via your back office. A public support system most likely will be created soon.
Login For The Education Suite
If you need to login to your Skool account for any reason, simply click the link below.
FAQS Reviews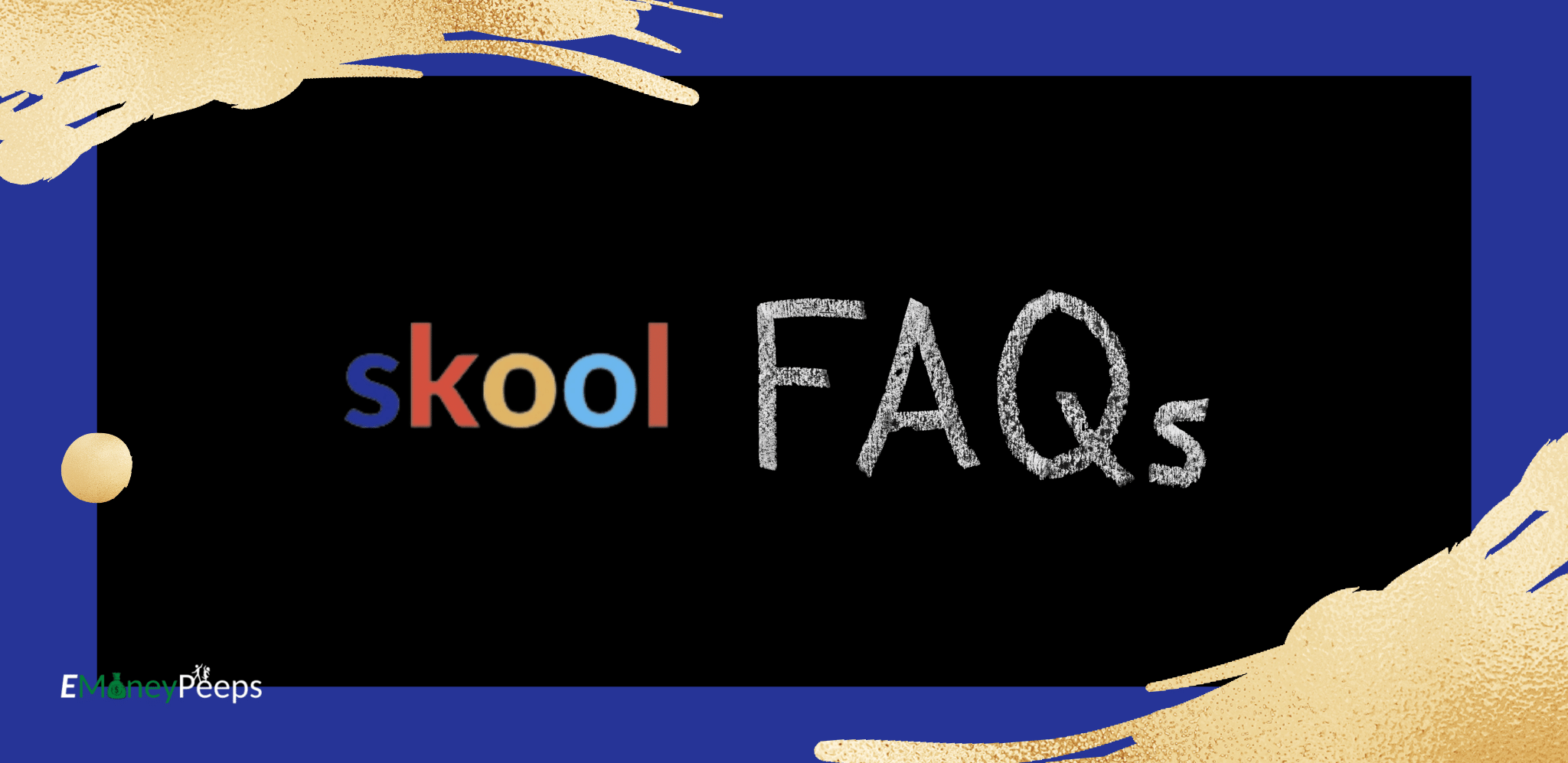 Is Skool free to use?
Yes, Skool is free to use for all users. However, there are private communities within Skool that require you to pay a fee to join them. As well, to have the ability to become and affiliate & have your own Skool communities, you will need to pay their monthly fee of $99 per month.
Why should you join?
You should join Skool for 1 of 3 important reasons.
You want to learn more about a particular skill, topic, industry, or niche.
You want to offer your knowledge and education on a particular skill, topic, industry, or niche – to others.
You want to network and join a community of like-minded people.
Is their education any good?
Yes, Skool is great! After doing extensive testing of the platform & seeing hundreds of positive comments – it's safe to say Skool is incredible for its users.
Does Skool have anything to do with "old skool zappos" shoes or "vans old skool"?
No, the name Skool is simply a play on words similar to the word, School.
Are other reviews honest and upfront?
Yes, but it depends on who the article writer is. Often people write about a subject, to only earn money from people buying their products in services. You should only follow reviews from reviewers who actually use the product or service in mention.
Final Thoughts On This Exclusive Review
Creating masterminds and communities that truly enrich a users experience – is the most important target that Skool hits perfectly.
You'll find that whether you're using Skool as a learner, or as a community builder, the education rich environment is an enjoyable one. Skool couldn't be any higher recommended, as it is at a state of near perfection. How?
Distraction free environment
You control the content and education you see (or that your community members see)
Rewards and gamification built in
It's one of a kind. Much better then being in a classroom. You have a virtual gathering of students.
If you want to join Skool or learn even more about it, setup a free account here today: Join Skool
We hope you enjoyed this thorough Skool review, and have a great day! School review.
With our kindest regards,
Jon Weberg
Richard Weberg