YT Marketer Review 2023: The Best YouTube Marketing Course?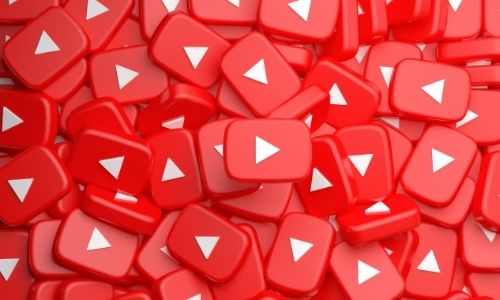 YT Marketer is one of the most comprehensive courses on YouTube marketing out there.
If you want to build a successful presence for your channel, this program will help get it done! Over the years a variety of YouTube marketing courses and masterclasses have launched into the public eye.
On occasion, a certain course would stand out and genuinely help people build a successful presence on YouTube.
Recently, Chris Derenberger has created a legit YouTube course called, YT Marketer.
Our YT Marketer review for 2023 investigates how easy the program is to get started, features and why you should buy it.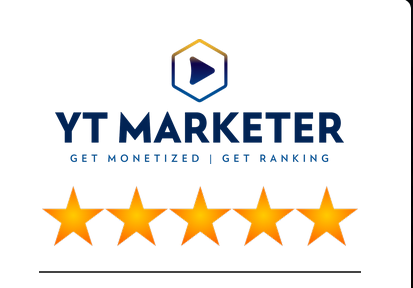 Editor: Among all of the YT marketing courses we've been through, we've found this one to be among the best by far.
Chris has done an incredible job teaching and illustrating exactly how to rank videos on YouTube and get monetized through YouTubes partner program with this course.
Let's continue forward and highlight the important details of YT marketer and elaborate why it's a course you should consider investing in.
See the Sales Page for YT Marketer Here
What Is YT Marketer?

YT Marketer is an in depth YouTube marketing course that teaches you how to grow, monetize, and immediately rank videos on YouTube.
In less than 30 days, you can have a fully monetized YouTube channel earning income from ads, affiliate offers and much more.
The course is taught by Chris Derenberger, a 7-figure YouTube marketer.
All training and case studies are taught with screen-share, over-the-shoulder video style with absolutely nothing left out.
You'll see the channels, you'll see the videos, you'll see everything as Chris creates them from scratch.
Business owners, influencers, and people with a passion – often wish to become a viral sensation on this social media platform.
After all, thousands of people have built their entire businesses and influence just through the YouTube platform.
Celebrities, musicians, athletes, and large political figure heads have large amounts of press and visible market appeal, and in some cases they can't compete with the amount of views and traffic that a YouTube channel can generate.
So as a business owner or marketer, if your not using YouTube marketing to further grow your business, you are leaving tons of money on the table.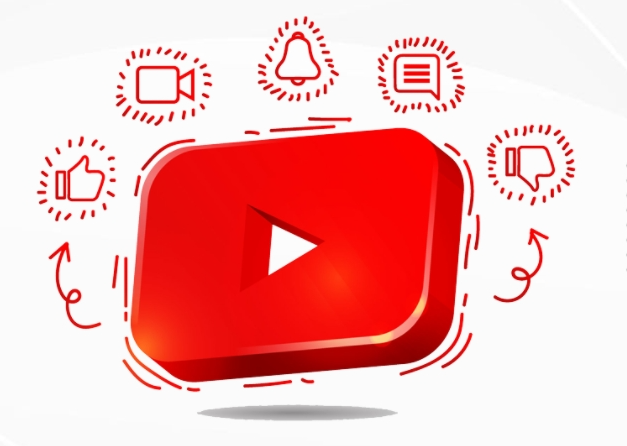 YT Marketer Introduction
By following the YT Marketer course, you'll be able to…
Generate views and traffic
Generate leads and customers
Build your own social media following
Be seen as an authority and leader
Monetize your channel in less than 30 days and earn passive income from YouTube
We'll discuss next exactly what YT Marketer review walks you through, and the lessons taught inside of the course.
How Does YT Marketer Work?
YT Marketer teaches you the most successful YouTube channel building strategies.
By following the strategies below you'll be able to potentially rank #1 on YouTube with your videos, be able to monetize your channel and earn passive income from YouTube itself, and much more.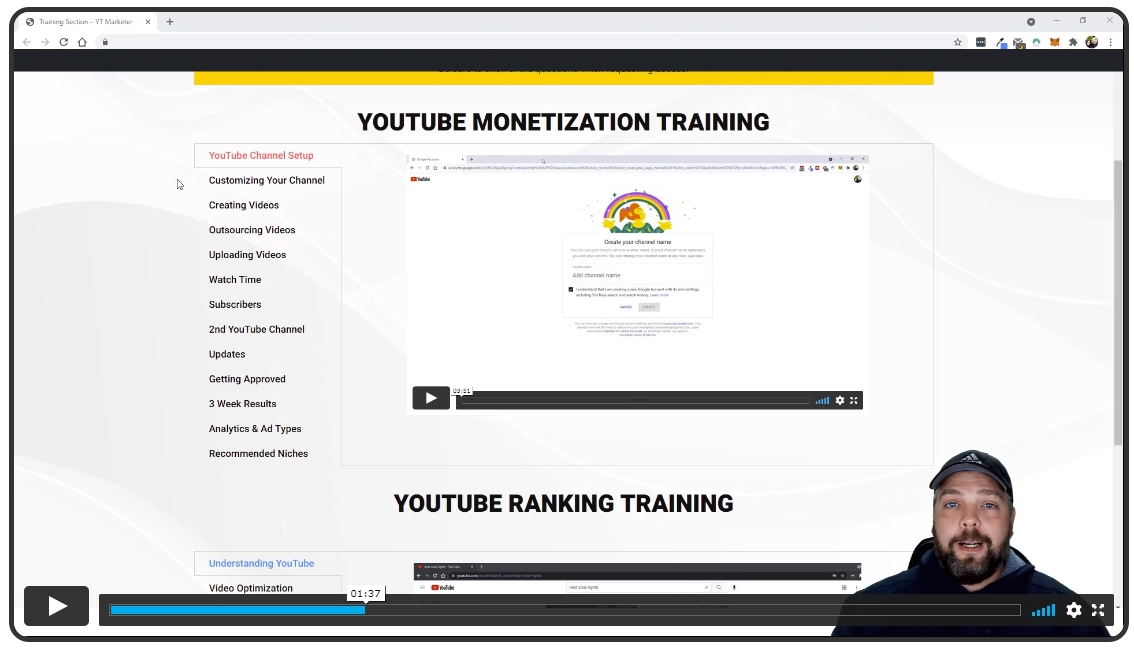 You'll be taught to do all of the below through the YT Marketer course and training program…
YouTube Monetization Training
Here's Everything The YT Marketer Course Will Walk You Through
YouTube Channel Setup
Customizing Your Channel
Creating Videos
Outsourcing Videos – learn how to have someone else do your videos for you
Uploading Videos
Watch Time
Subscribers
2nd YouTube Channel
Updates
Getting Approved by YouTube for monetization
3 Week Results
Analytics & Ad Types
Recommended Niches
Affiliate Marketing – use for even more profits
YouTube Ranking Training
Understanding YouTube
Boost Your Rankings
Adding CTR
Case Study #2

What Does YT Marketer Do?
YouTube Marketer gives you the necessary skills to be able to create, manage, and grow YouTube channels.
Doing so with the aim and goal of monetizing them, YT Marketer does an excellent job of showing every step of creating a successful YouTube channel capable of growing & being successful.
Each training module inside of YT Marketer will guide you closer and closer to being able to be monetized.
It does take time to get setup, however there has been many examples of YT Marketer customers & users ranking and getting monetized in as little as 9 days.
(This is one of the best case use studies they have, however the average days until full YouTube monetization is around 30)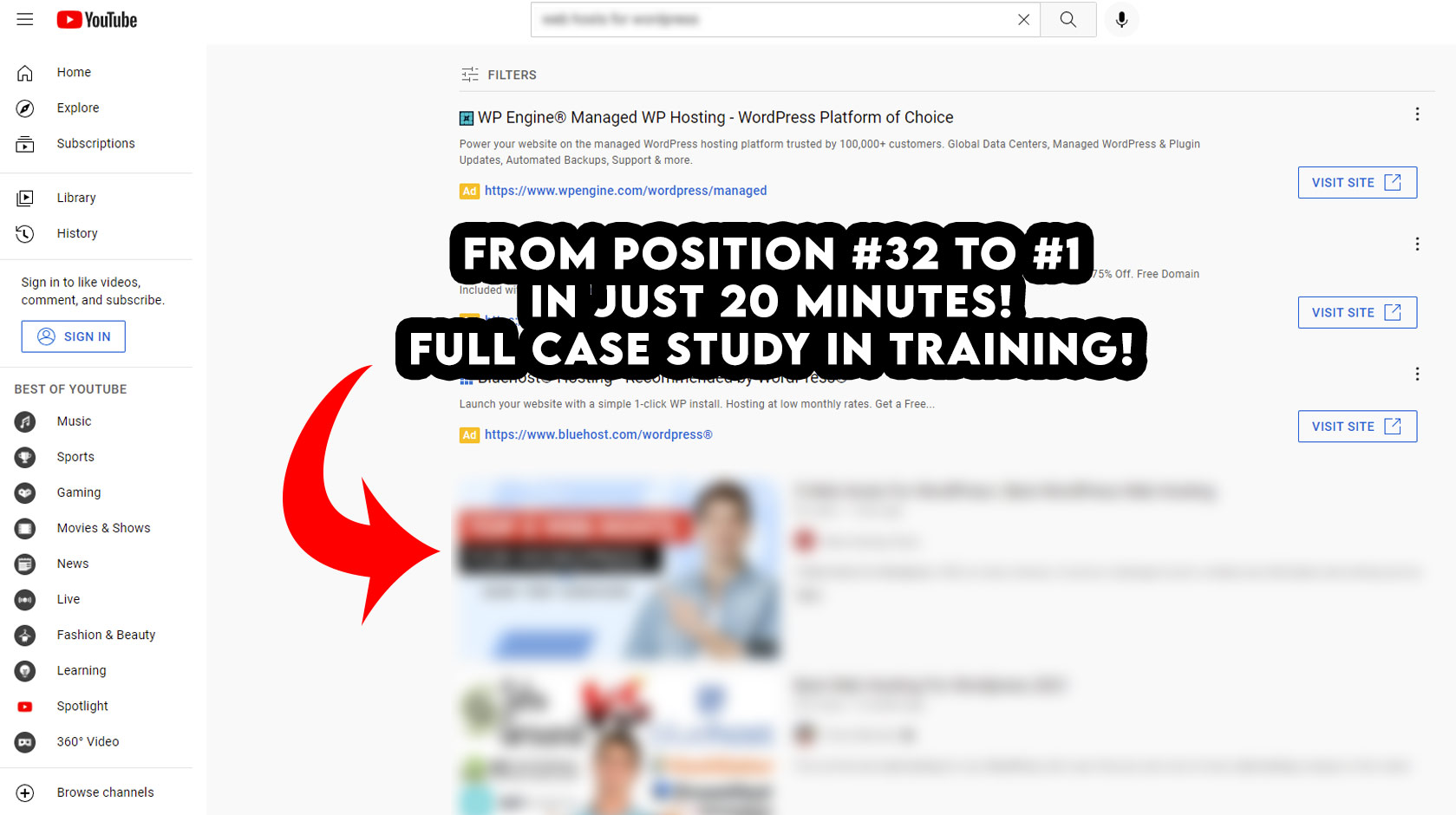 As you learn how to rank #1 or in the top #10 search results on YouTube like the above images shows, you'll get more traffic, subscribers, and improve your channel popularity.
Before we discuss YT Marketer pricing with you, we just wanted to let you know that our FREE course may benefit you if you are interested in learning more about making money, building a website or blog or just want some information on affiliate marketing.

How Much Does YT Marketer Cost?
YT Marketer currently costs only $1295. As well, it comes with a "channel monetization guarantee", that guarantees by following Chris Derenberger's guidance, you'll able to monetize your YouTube channel within 30 days of starting and following this course.
YT Marketer does NOT often hold and have promotions.
However, the discounts if any, may appear around holidays, so be careful and ready around those months if you're waiting for a discount of some kind.
At only $1295 it's a great price, and could sell for much more, as other YouTube courses don't guarantee or promise any ability to rank, get monetized, etc…
Currently there is a discount of $500 – Use coupon code: YTM500 This will bring the price down to $795.00, but make sure and hurry because this discount could vanish at any time.
This is one of the most valuable YouTube marketing courses you will ever go through, period!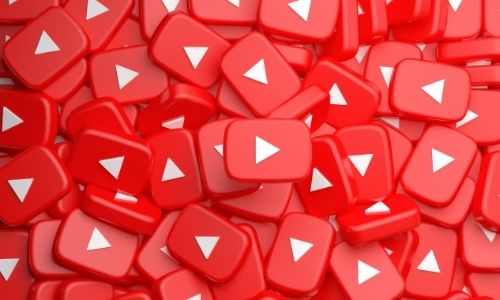 YT Marketer Chris Derenberger
Chris Derenberger, a 7-figure YouTube marketer, is the creator and founder of YT Marketer.
He's able to successfully guarantee that every single person who goes through the course, will be able get monetized on YouTube after going through it and implementing what he teaches .
How?
Chris has helped hundreds of others get monetized before, and he's made YT marketer into a repeatable and proven process that anyone can follow.
There is a 30 day money back guarantee if you're not satisfied with the course.
But Chris will ask you to show proof that you attempted to create a channel and follow through the training.
You can not just buy the course and do nothing..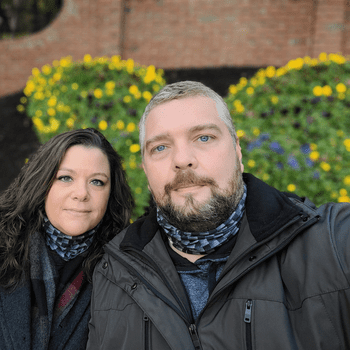 Over the years Chris has successfully created, launched and sold many of his own products and services.
Plus, as an affiliate marketer, last year he did over $1,000,000 in sales!!!
Since 2001, Chris has been in the affiliate marketing world. In 2013, he left his full-time job to be a full time dad and affiliate marketer.
Since 2013, Chris has been earning 6-7 figures a year just from YouTube ads and promoting affiliate products on his YouTube channels, not to mention the many thousands of sales from his own products and services.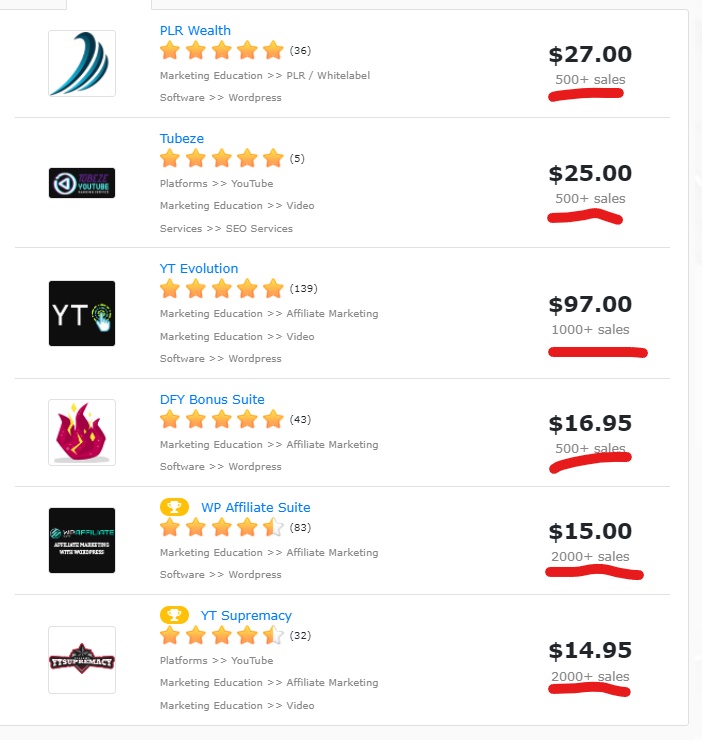 Chris is a family man and person who prides himself on the quality of the products he creates.
He genuinely cares about his customers and the results they hope to see.
We highly recommend working with him after you finish reading this YT marketer review and suggest investing in anything he may ever offer you.
Chris has his own successful YouTube channels where he reviews products and services as an affiliate as well.

Is YT Marketer Legit?
Yes, YT Marketer is a legit YouTube marketing course. In fact, it's a very in depth program that illustrates the strategies and facts to follow that will allow you to be able to rank, get monetized, and get traffic through using YouTube.
YT marketer has sold 100's off copies already, and it will remain as one of the best YouTube marketing courses made to date.
We highly recommend that you use and go through the YT Marketer course.
YT Marketer is a very detailed course that will help you follow a proven path to growing any YouTube following or channel. You will learn how to make money online in various ways with this training, including passive income through YouTubes partner program.
We have personally been through Chris's course and let us tell you, you will love it, as he is one of the most thorough and thoughtful teachers on YouTube marketing you will ever find.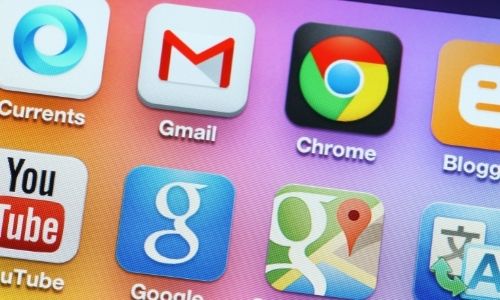 Is YT Marketer A Scam?
No, YT Marketer is not a scam. It is a legit course with proven past results verified by hundreds of customers and users.
YT Marketer successfully helps people establish dominant YouTube channels that last, generate traffic, generate sales, and that generate monetization passive income.
YT Marketer has a generous 30-day refund policy, and always serves customers at the best of their ability.
YT Marketing Tutorial
The videos you go through in YT Marketer review are extremely thorough and include over the shoulder voice over videos.
YT Marketer tutorials will be easy to listen and follow for anyone regardless of your background.
If needed, you can activate closed captions if it's necessary.
Each video in the back office has a specific purpose to further your knowledge on what does and doesn't work in building a successful YT channel.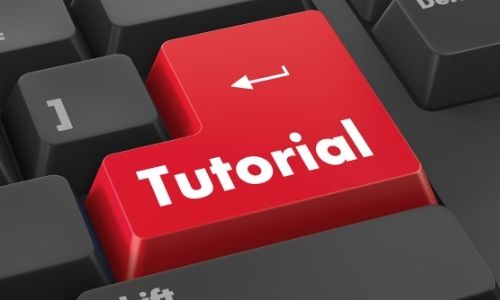 YT Marketer Discount & Promo Code
Is there a discount or promo code for YT Marketer?
Yes! Chris Derenberger being the incredible marketer and considerate person he is, has included a public promo code that anyone can use to get $500 off of the YT Marketer course.
Here's the YT Marketer Review promo code: YTM500
By offering a discount like this, Chris has allowed more people to be able to comfortably afford the YT marketer course. And he also gives affiliates a great tool to bring in additional customers as well.
Make sure to apply and use this discount code here immediately, as we are not sure when it may expire or be taken down.
YT Marketer Guarantee
As we go through this YT Marketer review, we're able to cover the guarantee they provide.
Within 30 days of purchasing and following the YT Marketer course, you will reach 1000 subscribers on YouTube and be able to apply for YouTube channel monetization.
This is a remarkable guarantee created by Chris that really goes to show how confident he is in the course and the results it can create for its users.
Very few other courses, programs, and companies – offer great guarantees like YT Marketer does here.
YT Marketer FAQS

Are there any upsells when you purchase YT Marketer?
No, there are no upsells while going through the YT Marketer sales process.
But YT Marketer members can join Chris Derenberger's VIP FB group from within the members area to follow my ongoing strategies, updates, participate in contests, get personal consulting and support as well as YouTube channel reviews for just $37/month. (Well Worth It)
Do I have to show my face on camera when shooting videos how I'm instructed through YT Marketer?
No. You don't have to show your face on camera.
When trying to get approval for a monetized YouTube channel however, it is better to use a real human voice. You can always outsource voice-overs or videos.
You can also create a channel in your own language and promote it in the country you live.
Will I need any special software or tools for following the YT Marketer Course?
The only tools/software you need are those to create your videos with like Filmora, or other video editors, etc., unless you plan on outsourcing that work. (Which is usually inexpensive)
How much money can I make?
There is no guarantee you will earn anything. But if you apply the exact steps taught in this course, you will be following the same process created by Chris that has generated him well over a $1 million in sales in his affiliate marketing last year alone.
Does YT Marketer have a refund policy?
Yes, they offer a 30 day money back guarantee if you're not satisfied with the course.
However, you will be required to show proof that you attempted to create a channel and follow through the training supplied inside of the YT Marketer back office.
You can not just buy the course and do nothing.

Will I have to spend money on anything else other then the YT Marketer course?
There are several services Chris recommends in this course if you want to reach the goals taught in this training at a faster pace than most others.
You can spend as little as $5 or as much as $50+ depending on how fast you want to grow your channel and start getting monetized. Make sure you track what you spend, and what it's spent on.
Is any of this black hat YouTube methods?
Some of the strategies taught in this course are advanced & considered black hat.
They are the same strategies Chris has previously used to gain advantages over his competition and out-rank others in YouTube. If you're not comfortable with that, then please don't buy the course.
Should You Use YouTube Marketing?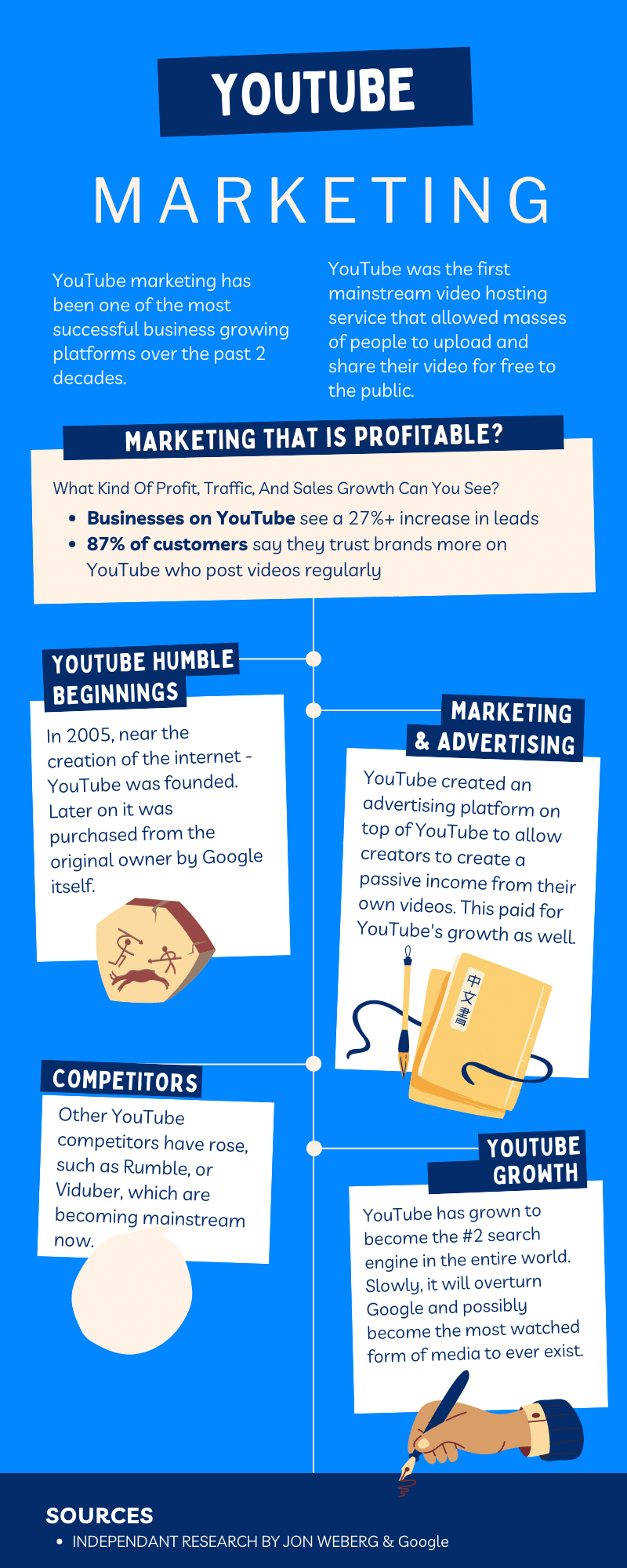 YouTube has increased online business presence in the marketplace drastically.
More and more every day, businesses are realizing that their customers are on this social media marketing platform.
This means that they need to participate and develop a YouTube channel and presence in order to capture more of their potential buyers and investors alike.
The majority of people who are learning content, are visual and auditory learners.
By using video – such as YouTube, you are giving the people viewing your content, an easier way to learn about your products and services.
By having an easier path to learn about what you have to offer, your customers are more likely to buy and become potential life long customers.
Here's more guides on how to make money with YouTube Marketing the right way.
YT Marketer is the prime example of what a business can successfully accomplish on the YouTube Platform.
Chris has created a great channel and is not just paid by YouTube for creating content, he's paid for the reviews he shares on his channel as well by the companies' products he is reviewing.

Here are our reviews on some of Chris Derenbergers other courses:
Final Thoughts On This YT Marketer Review 2022
We've been through and have even created our own YouTube marketing courses over the past 29+ years.
After our experience, we've found that YT Marketer is by far one of the best YouTube marketing courses available on the market right now.
Most people don't realize the amount of trial and error needed to discover these strategies.
The amount of work to be able to show proven duplication of being able to quickly become monetized on YouTube in 30 days or less is also an impressive feat.
Everything we've went through covering YT Marketer review shows why the YT Marketer course is one to consider investing in.
How YT Marketer Works
What's Taught Inside Of YT Marketer
How Much YT Marketer Costs
YT Marketer Chris Derenberger
YT Marketer FAQS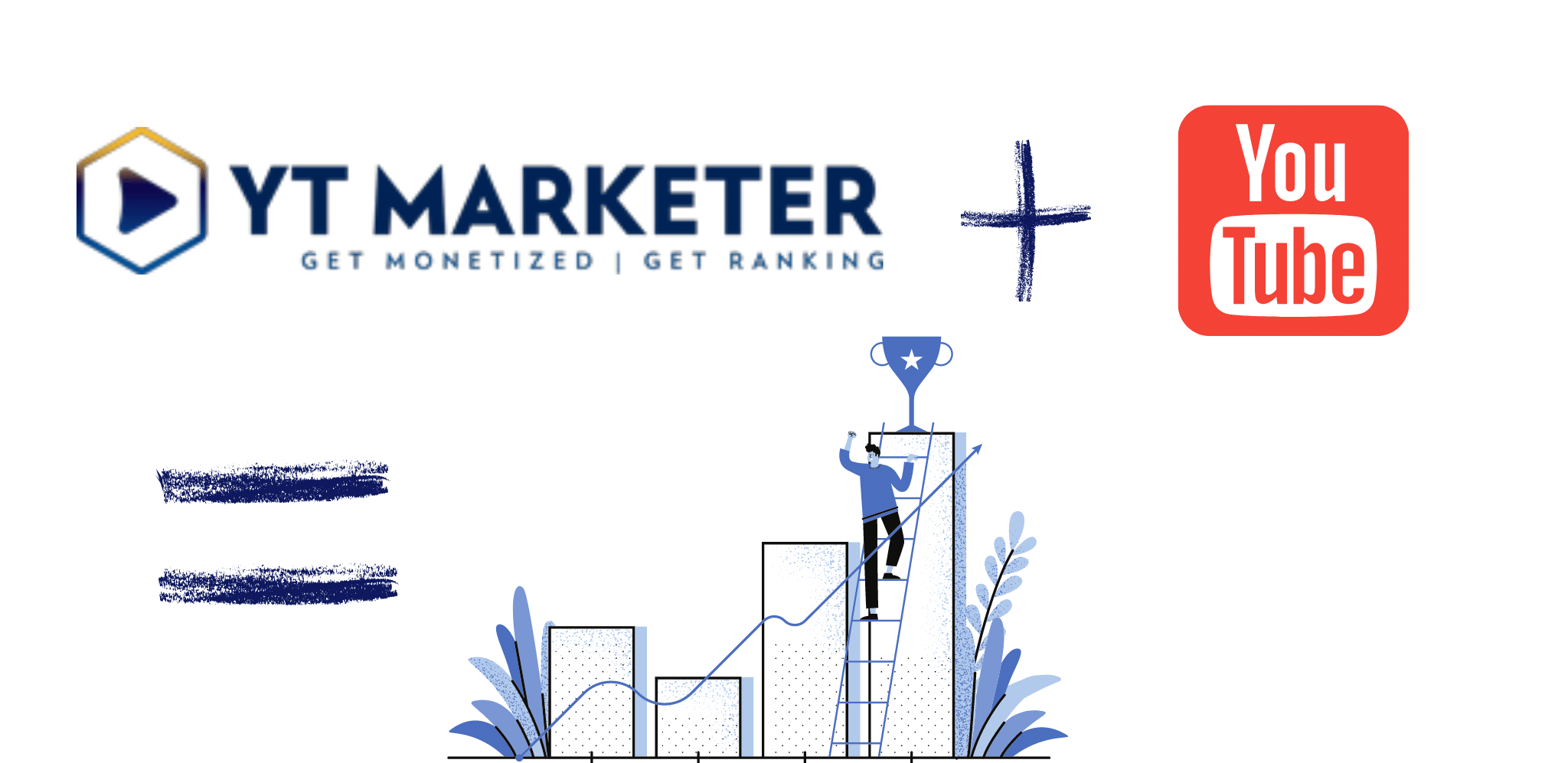 These details we highlighted further on above, all elaborate and have shown Chris's program to be among the best of the best.
We highly recommend that you learn more about Chris's program or consider investing in it – if you're looking to get monetized on YouTube and start earning passive income from YouTube.
If you want to follow our own YouTube channels you can head to visit Jon's YouTube channel here.
You can visit Richard's YouTube channel here.
If you'd like to invest in the YT Marketer course or learn more about it, just click here now.
Please leave us a comment below if you ever have any questions or need help in anyway, or just say hi.
Have a fantastic day!
Sincerely,
Your Friends And Partners
Richard And John Weberg