YT Influencer Review: Should You Buy It?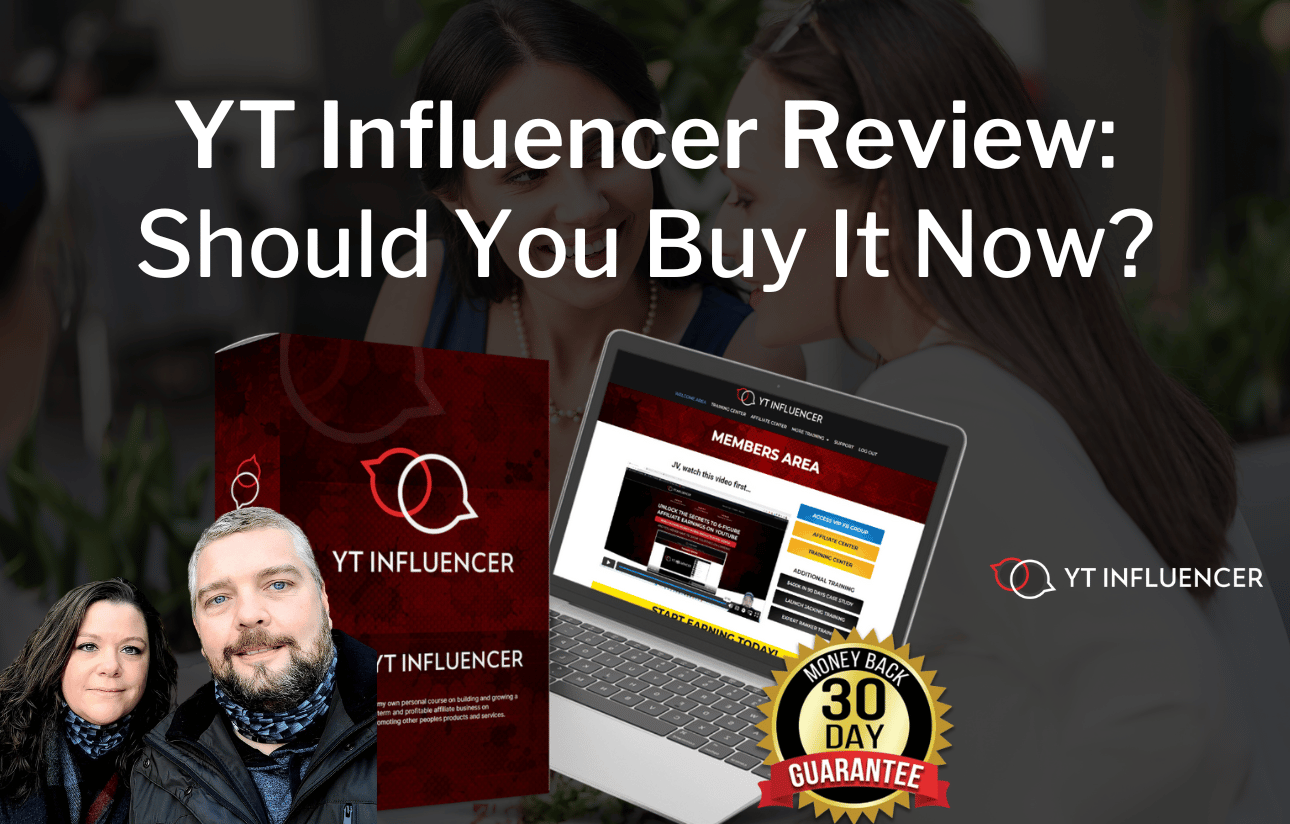 Chris Derenberger has yet again launched another program for helping people earn an income online through using YouTube. YT Influencer is his latest creation that is getting incredible reviews. In fact, we got insider access in order to show you the truth behind whether or not it is worth investing in.
This review of YT Influencer will walk you through the entire program, how it works, and whether or not it is worth the purchase. We recommend all of Chris's programs he's created over the years in most cases. However, this YT Influencer review covers his most recent YouTube marketing training course and how it can help you earn with YouTube. Let's get started!
What Is YT Influencer?
YT Influencer (YouTube Influencer) is a training program that teaches you how to easily create, manage, and monetize a YouTube channel correctly. You're taught the most important aspects of running a very successful YT channel of any kind.
Regardless of the niche or kind of business you want to run or create content about – YT Influencer teaches you the crucial strategies that are applicable no matter what you want to create videos about. It costs normally $97, but you can get a copy of it today for only $12.95.
With YT Influencer you'll learn everything you need to run a YouTube channel that is successful from a variety of ways. You'll learn how to generate quality videos, 1000's of views, subscribers, traffic, leads, and so much more.
What Does YT Influencer Teach You?

YT Influencer teaches you how to build
Here's a list of what the YT influencer program teaches you.
How to find the right products and services to review
How to choose the most profitable niche to be in
How to join quality affiliate networks
Which kinds of videos to make
How to make review and buyer intent videos
How to get free products to review on your channel
How to set up your YouTube channel
So much more!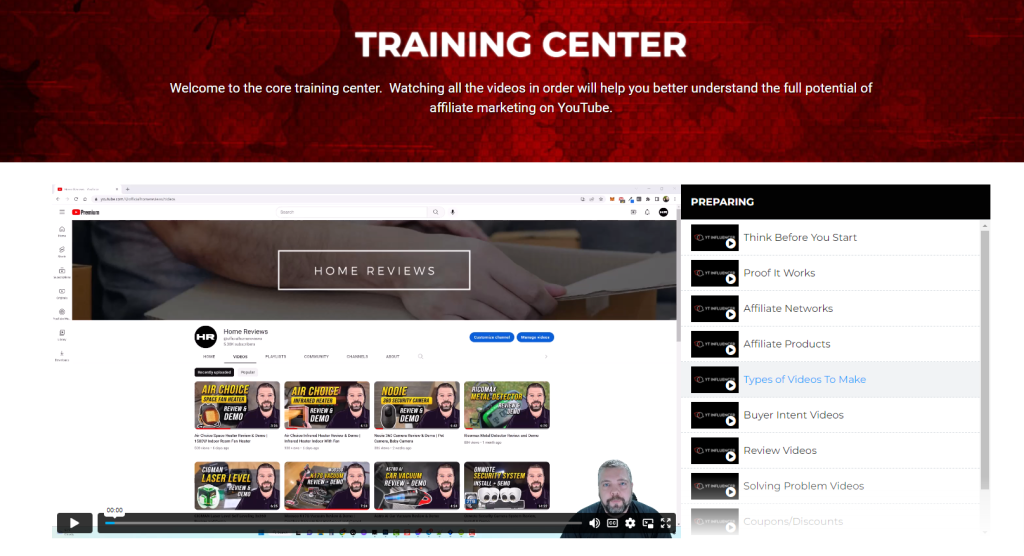 With YT Influencer you're getting a complete YouTube content creation masterclass by one of the best YouTube content creators there are in the world. Chris has many successful YouTube channels that are consistently growing and generating sales for years now.
Who Made This Program?
Chris Derenberger is the creator and founder of the YT Influencer program. Chris has created many different other YouTube based products as well. He has created YT Marketer, YT Supremacy, YT Evolution, and many others over the years.
Most of his products are based around using YouTube to make money online and to develop a massive following that allows you to get paid and monetized. As well he teaches how to get ranked on YouTube, and so much more.
Features
There's a large variety of features you get access to buy purchasing the program for yourself. Here's everything that YT Influencer has to offer for you.
How to set up a brand new YouTube channel properly.
How to find affiliate networks and products.
The best ways to create videos for maximum conversions.
How to create faceless AI generated videos for affiliate marketing.
How to create affiliate videos for physical and digital products.
How to cloak your affiliate links
How to properly SEO optimize your channel and videos for best rankings.
How to create attention-grabbing YouTube thumbnails.
How to get as many free products as you want.
How to rank at the top of YouTube for products you don't own.
How to promote products you don't own.
Includes multiple case studies so you can see everything!
Is It Legit?
Yes, YT Influencer is a completely legit product that is of high quality. We got an insider back office access since we are good friends with Chris. This allowed us to test out the product, watch the videos on the back end, and see how good and accurate the training was.
Chris always makes sure to create legit and top quality products that get results for the customers. He cares about his audience, and wants the people that follow him to get as much value as they can from his training.
Should You Buy YT Influencer?
Yes, YT Influencer is a complete and amazing product that we highly recommend. YT Influencer has a variety of potential upsells and down sells that you may want to consider investing in as well.
Their is also a great 30-day money back guarantee that should give you confidence in the type of results you can expect to get from this program.
Final Thoughts
YT Influencer is a great program and system that anyone who is wanting to use YouTube to generate an income online with – should immediately check out. The training program is new, and has hundreds of new users who are signing up to learn what Chris loves to teach.
YouTube marketing and strategies that are profitable and that simply work.
Thank you so much for reading through this complete YT Influencer review, we hope you learned more about the program so you can make a buying decision.
With our kindest regards,
Jon Weberg
Richard Weberg