LiveGood Review: A Great New Opportunity or An MLM Scam?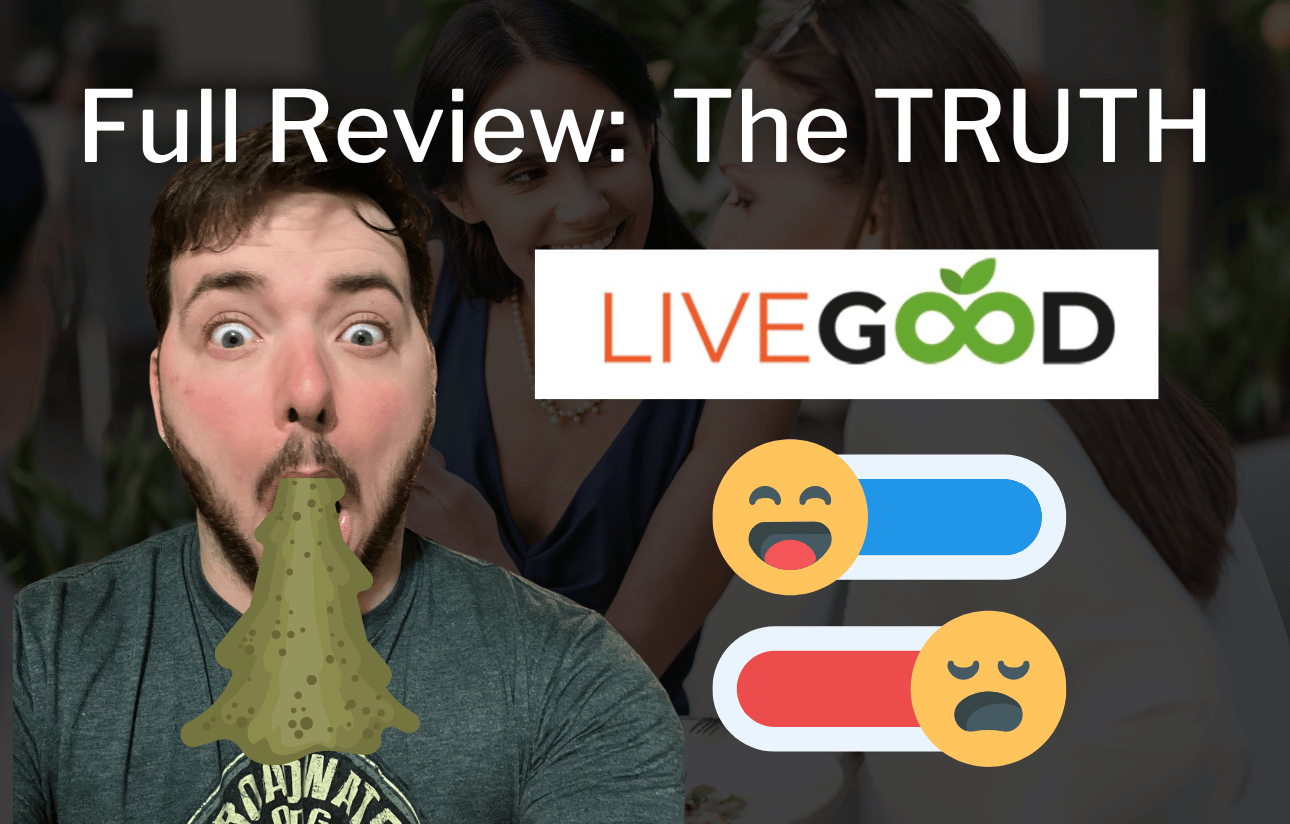 There are always new and exciting MLMs and affiliate companies launching across the world in a variety of niches & industries. Most often the health and wellness industry has the most opportunities constantly arising. This LiveGood review will cover a new MLM and health related business opportunity that is catching a lot of eyes.
After reading through our LiveGood review, you'll know how Live Good works, you'll understand their compensation plan, products and much more as well.
This is NOT a "sponsored LiveGood post", and we are not affiliates for LiveGood.
*** Very Important Note: We do not usually do reviews on products and services, or business opportunities that we are not part of, or actively using or selling the products. In the case of LiveGood, we have made an exception.
We made this exception, because so many of our EmoneyPeeps readers, community, and email subscribers have asked us for our opinion and thoughts on LiveGood.
And we have started to see a lot of negative feed back from marketing friends of ours who have joined LiveGood, and were promoting it.
So this is why we are doing this Livegood review even though we ourselves have never joined, used the products, or promoted it.
Our LiveGood Review is based almost entirely on feedback from other LiveGood members, and what we see the company is doing in it's personal messaging it is publicly putting on the net. Plus, we have been in this industry for a combined 29+ years and understand good marketing practices and ethics companies should be adhering to.
We are not new to affiliate marketing or multi-level-marketing.
And this review will cover exactly why we didn't join LiveGood. Or even consider it!
We are not against MLMs if they are done correctly.
What Is LiveGood?
Livegood is a network marketing company that sells a variety of health and wellness products, including supplements, vitamins, and other natural products.
Their products seem to very competitively priced and of good quality, based on the information on their website and feedback from members we know who have purchased them.
They also offer a mlm opportunity for people who wish to make money online through recruiting other people.
LiveGood General Info
CEO And Founder – Ben Glinsky
When Started – 2021
Website – Livegood.com
Business located – 1201 Jupiter Park Dr. Unit 5 Jupiter, FL 33458
How Much Does LiveGood Cost To Join?
LiveGood cost $9.95 as a monthly membership or $99.95 per year. This membership provides LiveGood products at wholesale rates.
If you wish to sell their membership you need to pay an additional $40 one-time affiliate fee.
Now, so far this sounds good, we must admit. But here comes the first problem..
Issue Number 1: The majority of the commissions earned by members come from the recruitment of others, not from any product being sold.
Meaning – you get no product of any type when you pay to sign up, and if you do sign up and promote it, you will make the majority of your money from getting others to pay to sign up, their whole comp plan relies upon this.
Legit MLM's, like GotBackup as an example, which has a very similar cost, powerline and compensation plan, you actually purchase the product for $9.97 monthly when you join.
---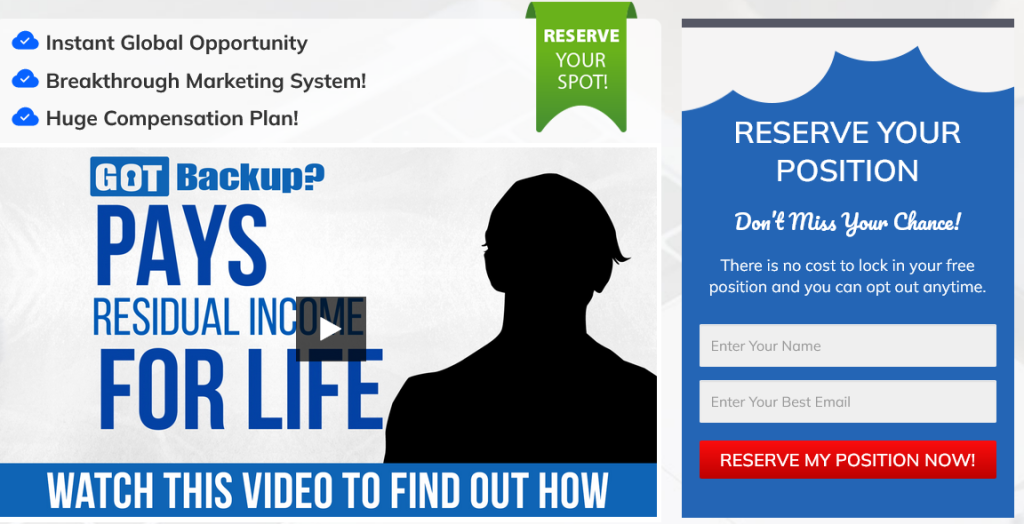 ---
How Does LiveGood Work?
You can either buy LIveGood products and health goods as a retail customer, or as a user and affiliate by paying their membership fee. If you buy their products as a user or affiliate you will get a 10-60% discount on every single purchase.
You also are able to join and become a part of their affiliate and MLM program. Which pays out on multi-levels.
LiveGood on it's company website has a marketing message focused on health. However, all of their affiliates and MLM partners only promote how you are "guaranteed to make money without doing anything." (Something that the FTC and most of the world views as unethical and illegal)
Here is a direct snapshot from their main website:

Here lies the next problem we see…
Issue Number 2: Even Ben Glinsky the CEO of LiveGood, says you can make $2047.50 by doing nothing.
Here is a clip from one of his YouTube videos where he states this:
Here is the thing, LiveGood has exploded in popularity because of this type of messaging, they now have over 170,000 paid members.
And thousands more joining everyday, because they are told they can make $2000 a month by just signing up and paying their $9.95 a month.
I mean, who wouldn't want to trade $9.95 monthly for $2000, and never have to do anything?
But masses of people are being misled, as spill over does not work the way it would take for this to even happen, number 1.
We can GUARANTEE YOU, that even though there are over 170,000 paid members of LiveGood, there is not a single solitary person who makes $2000 a month and didn't recruit anyone!
Plus, with how their comp plan pays out, if you do not recruit anyone, you will only make 2.5% of $9.97 which is .25 cents, when spill over does happen. You would need over 8000 paid member placed directly below you to earn $2000 monthly!
So, even though LiveGoods website on their public pages, and Ben Glinsky the CEO says in videos that members can make 2 grand a month by simply joining and doing nothing.
Here is the fine print from their hard to find section on their website.

LiveGood Compensation Plan
The compensation plan for LiveGood is extremely complicated and has multiple different aspects. After digesting it thoroughly, we still are unclear on a couple aspects of it. This information came directly from their website.
Weekly Fast Start Commissions
For each person who you refer to LiveGood who becomes a member and an affiliate for $49.95, they will pay you a $25 commission paid out the very next week.
Weekly Fast Start Commissions are paid out on the first month's membership ONLY and on the $40.00 affiliate sign up fee. So you will receive $5 for any new members that you refer, plus $20 for any new affiliates you refer. You will receive BOTH of those amounts for a total of $25 paid out the very next week.
Again, your getting paid on recruitment, not any product.
Matrix Commissions
Are 2.5% based on monthly $9.95 membership fees, which equals a .25 cents per paid member. It's a 2 x 15 matrix.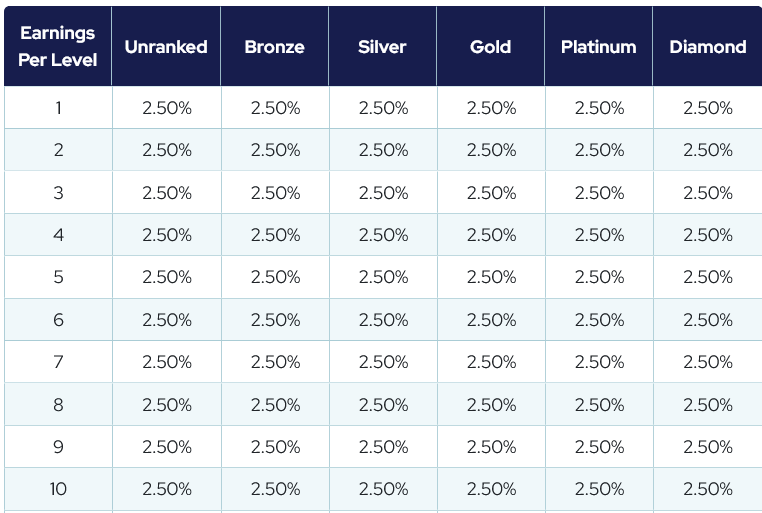 Matching Bonuses
Looks like their matching bonuses pay between 3% and 50% depending on several factors, that are a bit confusing.
Retail Commissions
Next, you have retail commissions which are very small. If you actually sell the product. You will only earn 50% of the difference between the Member price and the Retail price.
Which this is pretty wonky, never heard of a company not paying you the entire 100% of the difference between the member (wholesale price) and retail…
After talking to multiple LiveGood affiliates, it seems that unless your recruiting new members all of the time and hit their, "fast start bonuses" you will make very little money with this company.
---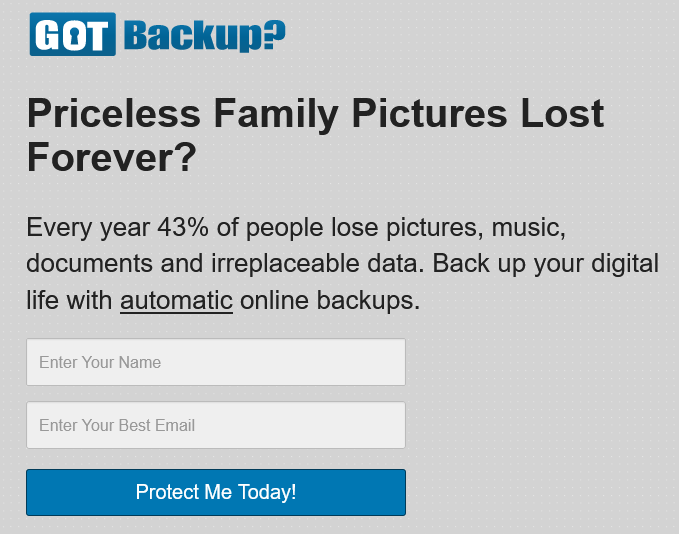 ---
Is LiveGood An MLM?
Yes, it is, as it pays on your recruitment multiple levels deep. Usually any affiliate program that pays you on multiple levels is considered MLM or network marketing.
Multilevel marketing is a legitimate business strategy used by many direct sales companies to sell products and services.
And legit multi-level-marketing companies matrix or downline earnings are paid based off of a product or service being bought and sold, not off of only the recruitment of memberships.
LiveGood Alternative & Competitors
If you want join a high quality MLM or affiliate program that has decades worth of experience being FTC compliant and also with much more clear compensation plans, then you should consider becoming a part of the following MLM companies and programs.
GotBackup
GotBackup was created by Joel Therien and it is one of the most transparent and well rounded MLM & affiliate programs there are. We did a complete GotBackup review you can see as well in order to form your own opinion about the company.
They offer up to 200% upfront commissions, a binary compensation plan, and also direct matching check bonuses as well. They also have a unique and needed product that is helping thousands of people safely store and secure their digital information, precious memories, work data, and more.
Read Also: What is Gotbackup
TrafficAuthority
If you are wanting to have high quality traffic and leads that you can both buy and sell to any MLM or for yourself, go no further then reading our TrafficAuthority review.
This company sells high quality boutique traffic that can generates sales and customers for nearly any kind of business or affiliate program you desire. They have been in business for over 10 years and have a great rating with the BBB.
---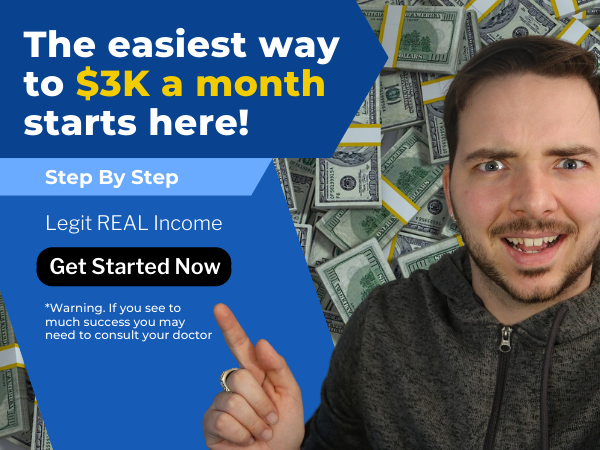 ---
LiveGood Pros and Cons
Pros
While there are aspects of LiveGood we don't appreciate, there are some good parts of LiveGood as well..
Good quality products
Competitively priced products
Fast growth for go-getters
Cost of opportunity is low, not going to break the bank
Cons
There are some important cons concerning LiveGood that you should really consider before even thinking about moving forward with it…
Terrible support – members have told us their support is almost non-existent
Unethical messaging – telling potential affiliates they can make over $2000 a month by just joining and doing nothing
90% of the money being paid out is coming from membership signups, and not the sale of an actual product or service
Limited methods of promotion
Our last BIG ISSUE with LiveGood is in how they limit affiliates methods of promotion, and this can be a big hindrance for many people wishing to market LiveGood to make actual real money.
LiveGood does not allow you to purchase traffic to be sent to your LiveGood affiliate links. If you send any type of paid traffic directly to your links your account will be blocked.
LiveGood does not allow you to do email marketing with your links. You HAVE TO create your own marketing material for sending out email marketing campaigns.
Now all this is fine for very experienced marketers like ourselves, as we know how to build out our own pages and good marketing copy, but not for people who are just starting out or are beginners.
They will block your account and access to LiveGood if you break these policies, as several members have shared with us it happening to them.
LiveGood says in their Faqs section that basically they only want you to use social media.
"With all the free lead sources on social media, there is no reason to ever purchase leads."
Again, this would be fine if you are an experienced marketer and have a big social media following, or are great at getting high consistent engagement.
But that's not even always the case even for people who do have a large following, as most social media platforms algorithms can be a hard nut to crack, and at times can limit your reach greatly, especially if you are not spending all of your time on social media, liking, following and commenting on others content.
Some people believe it or not, do not use social media at all. We know many marketers, friends and family members who stay away from it completely.
There are many ways to reach people online in great numbers, and affiliates should not be limited to only social media…
We find this very weird! As every company involved in affiliate marketing we have ever known, is super happy when you use paid advertising to drive leads and sales, as it is fast and can be scaled quickly!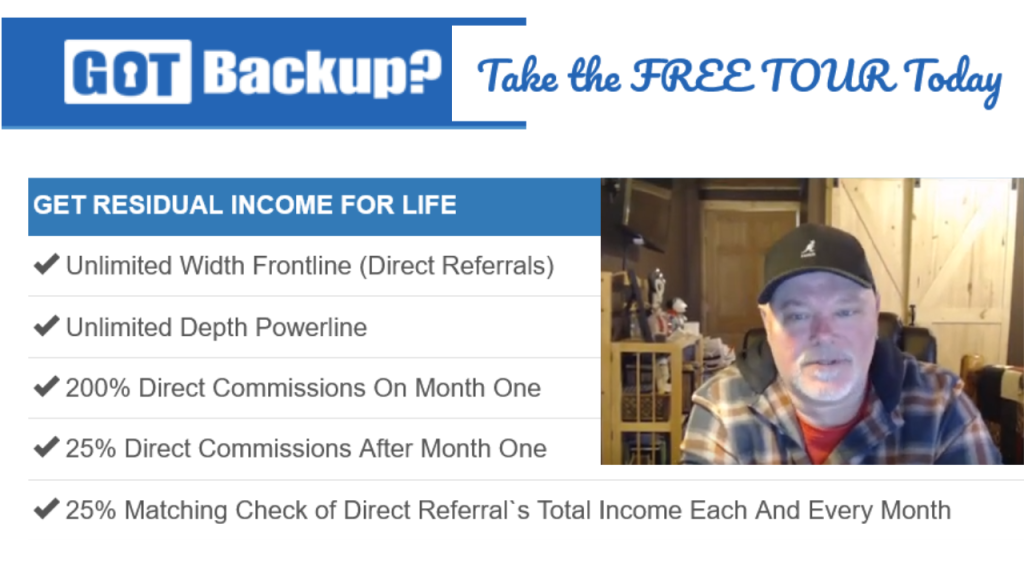 Final Thoughts
LIveGood is a company that seems to have a few things it needs fixed or changed. However, they are a real company that does have real products and real employees.
We do recommend using the LiveGood alternatives above we mentioned if you want a secure future with better MLMs and affiliate programs that have more lucrative affiliate programs and compensation. Thank you for going through this entire review.
You are appreciated!
*Disclaimer: This article was made from our own opinions, research we have gathered, and from LiveGood affiliates. Do not take this article as absolute fact, you are to make your own opinions and thoughts. Please do not use this as you reason to use or not use LiveGood in any way, shape, or form.
You need to do your own due diligence and ultimately decide for yourself.
With our kindest regards,
Jon Weberg
Richard Weberg