Best LiveGood Alternative: See Our #1 Choice!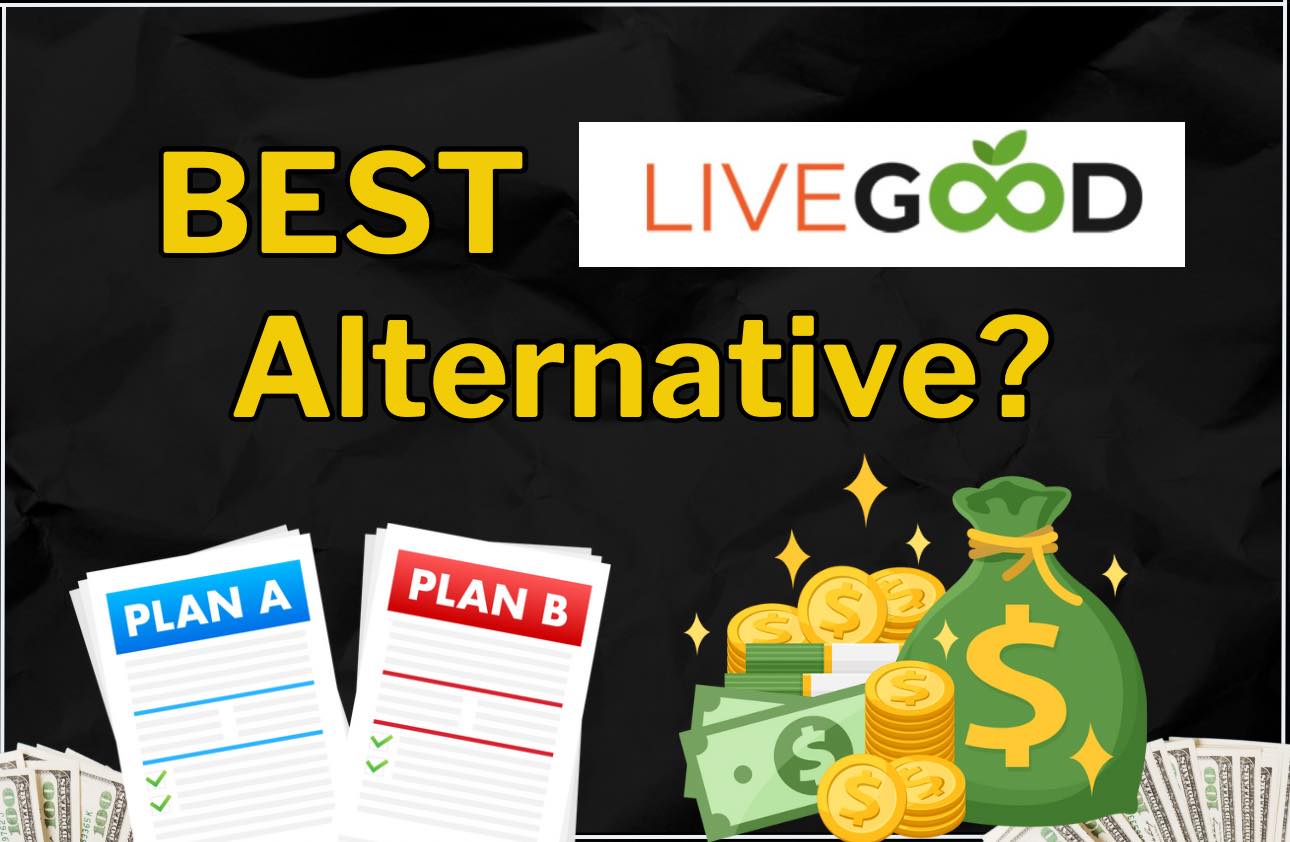 In the ever-evolving landscape of network marketing, individuals are constantly seeking opportunities that align with their aspirations and values. If you're one of those determined souls on a quest for the best Livegood alternative, you're in the right place.
In this article we will share with you the perfect alternative to Livegood and the similarities between them, as well as the key differences that set them apart from one another.
We will also assume you already know what Livegood is, because you searched out an alternative to it…
Our #1 Choice For The Best Livegood Alternative Is Gotbackup
GotBackup is an innovative cloud-based data backup and recovery solution that can help individuals and businesses protect their digital data from loss or damage. It provides a cost-effective way to back up important information, store it securely in the cloud, and manage backups from any device.
GotBackup offers 6TB of backup storage for You And 5 Family Members for only $9.97 monthly.
Gotbackup is sold through a network marketing based business model, just like Livegood.
And Yes, we are Gotbackup customers and we are promoting it. We are the top leaders in the company.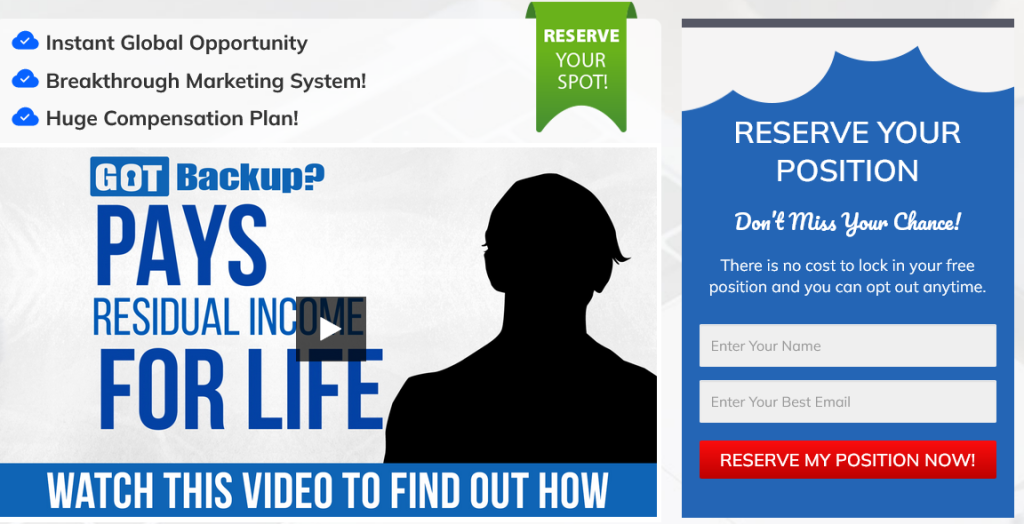 Who Owns Gotbackup?
The parent company is GVO (Global Virtual Opportunities), which is owned by Joel Therien.
They have been in business over 20 years, and the main company headquarters is located in Schertz, Texas.
6701 Guada Coma Drive
Schertz, Texas
USA, 78154
They own a full data center and are completely debt free.

You can visit their main website here for more information about their offerings.
In this video below I explain in detail the similarities and differences between Livegood and Gotbackup.
GotBackup And LiveGood Similarities
Cost To Join
GotBackup is 40.00 one-time reseller fee, and $9.97 monthly for the product.
LiveGood is 40.00 affiliate signup fee, and $9.95 monthly for your membership. You get no product with your membership.
Free Tour & Powerline
They both have a free tour people people can take before they sign up to learn more, and a powerline.
And that's where the similarities end..
Main Differences Between LiveGood And GotBackup
Number 1# GotBackup (The company) will never tell anyone they can make 2 grand a month doing nothing by simply buying a membership, that is unethical, and in our opinion illegal.
Livegood has no requirement to buy or sell any product to earn.
The owner of Livegood states directly in one of his videos that you can earn over $2000 monthly by simply joining and paying your membership fee. (Not going to happen and has never happened)
Number 2# When you join GotBackup you are purchasing the product for 9.97 monthly. You earn commissions on the sale of the product to both customers and people who decide to build a business.
Number 3# GotBackups product is digital (instantly Available Worldwide), meaning no restrictions on getting the product into a country. Livegood has physical products, nutritionally based, and health and wellness.
Number 4# As a business opportunity GotBackup has NO-COMPETITION.
Gotbackup is the only backup and digital storage service in the world that will pay you income for referring customers.
They have an amazing service that everyone with a computer or cell phone absolutely needs!
And there are over 5 billion cell phones in the world alone, the market is MASSIVE!
This niche is so massive, that just one other company that provides a similar service has over 700 million customers..
And they did that with NO referral program…
Livegood on the other hand, as a business opportunity is in competition with every other network marketing company that sells nutritional products, and there are a lot of them!
Amway, Herbalife, Nuskin, Melaleuca, and Thrive…Just to name a few..
Number 5# GotBackup gives you an email marketing system, so you can follow up with your leads, no need to purchase another system for doing so.
Livegood does not.
Number 6# GotBackup has major support, the company is debt free, owns a state of the art data center, they are the internet.. And the parent company has been in business for over 20 years.
Gotbackup also does many weekly webinars to help members learn the product, how to market it, and help to close sales for resellers.
Number 7# GotBackup has a binary and not a matrix, our binary can be earned from to infinity levels deep, with no rank requirements.
Livegood has a 2 x 15 matrix. With multitudes of rank requirements.
Number 8# Gotbackups compensation plan is very straight forward and pays out much higher commissions overall when compared to Livegoods.
GotBackup and LiveGood only have a few similarities, and through our 29+ years of marketing experience GotBackup is the clear winner!
How To Join GotBackup:
Take the free tour by clicking here to sign up.
Then pay the $40.00 one-time reseller fee, and pay either yearly for the product or monthly.
You will set up your login details for your members area, where you can immediately access your product to backup up your digital devices, and find your resellers tools.
In Conclusion
With the ever-growing reliance on digital data and remote work, the demand for reliable cloud storage and backup solutions is at an all-time high.
GotBackup's services are essential for individuals and businesses alike.
If you want to build long lasting residual income, you need to promote
something that holds real value to anyone..
Something that anyone can use in their daily life, and once they have
it, they are not going to stop using it or paying for it.
This is a huge reason we chose Gotbackup and believe it to be the best network marketing business opportunity and the best Livegood alternative.
Make Sense..?
We have over 29+ years of combined marketing experience and knowledge to help YOU start and build a successful business online from home.
Make sure to check out our Gotbackup Review

We really hope this article has been extremely helpful to you. If you have any questions, don't hesitate to post them in the comments section below or just say hello.
Sincerely,
Your Friends And Partners
Richard And John Weberg