How To Get Your First Affiliate Sale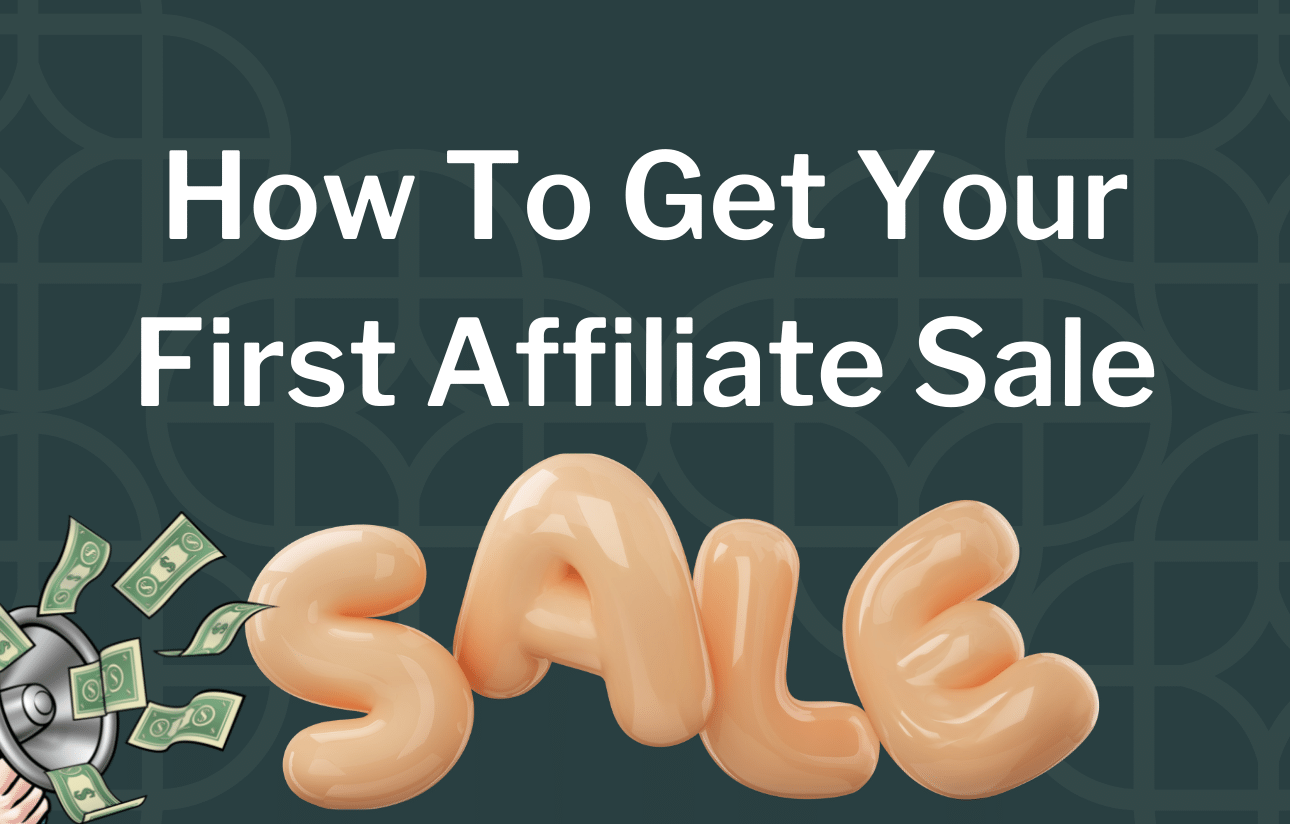 Becoming an affiliate marketer is a journey that can be extremely rewarding. Getting affiliate sales notifications in your inbox is addicting, making you want to get just one more juicy affiliate sale. But, what if you haven't gotten your first affiliate sale yet? How do you get it?
We'll be walking you through how to get your first affiliate sale, and how to generate thousands of affiliates sales every single year. We've been affiliate marketing mentors and coaches for over 2 decades, so we understand this industry very well.
Steps To Getting Your First Sale As An Affiliate Marketer
Yes! You made the decision to become an affiliate and promote other people's products in order to receive a commission. However, how do you get people to buy these products and services you're an affiliate for exactly? Here's what you need to do…
Decide on a niche or industry to stick in. Most affiliate marketers out do themselves by promoting to many different products and services that have no connection to one another. Don't make this mistake. Decide the kind of products you're going to promote or sell, and stick with it.
Get your affiliate links and resources ready. Make sure the company or business you're going to be an affiliate for, has quality affiliate resources for you to use in order to sell their offer as an affiliate marketer.
Build a simple affiliate funnel. If you don't know what kind of funnel or sales process to create, find an example of an affiliate funnel to go off of. You just need some way to gather leads (so you can email and follow up with them) and a way to send them through a process to increase interest in buying your affiliate product or affiliate service.
Send organic and paid traffic (leads) to buy from your affiliate links. You need viewers and people to see your affiliate offers in order for you to possibly sell them. So, make sure you are buying traffic or generating it through free means like content creation.
Get sales, and scale operations! As you bring people through your sales process or funnel, some of them are going to buy! To make sure your affiliate marketing is profitable, you will want to scale your business & optimize it.
How Long Will It Take To Get Your First Affiliate Sale?
The amount of time it takes to get your first affiliate sale may vary. Some people can get an affiliate sale within a few hours of promoting their affiliate link or offers. For others, it make takes a few days or weeks in order to get an affiliate sale successfully.
To ensure you do get an affiliate sale (and profitably) you need to stay consistent and work hard.
Is It Hard To Get Your First Sale As An Affiliate Marketer?
For most people, the answer is no. It's not hard to get your first few sales as an affiliate. What is difficult however, is scaling your affiliate marketing business to reach 6-7 figures. That takes an immense amount of resources, time, and money, to accomplish in a profitable manner.
We hope this guide will help you land your first affiliate sale, and many more after that!
With our kindest regards,
Jon Weberg
Richard Weberg