How To Set Up Affiliate Program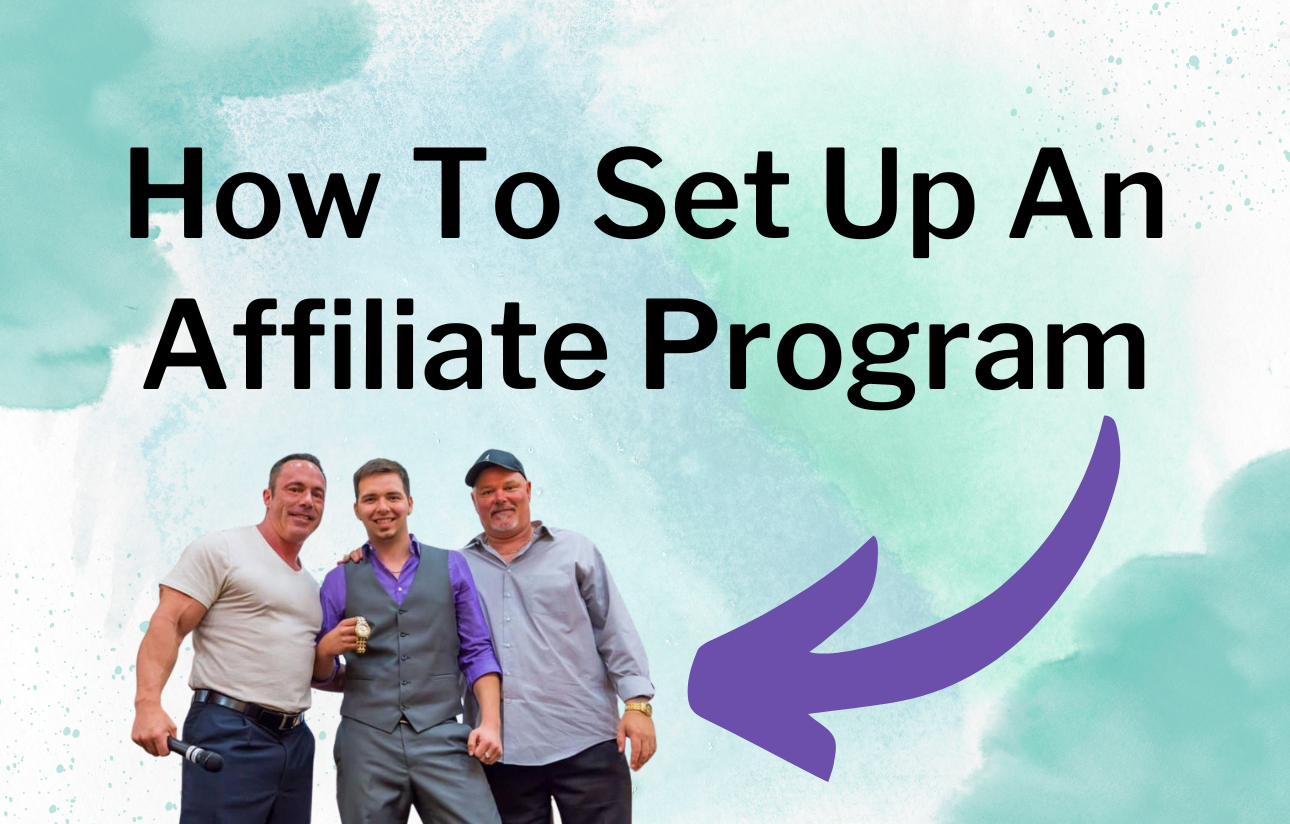 Entrepreneurs and companies across the world are looking into how to start their own affiliate programs. The profitability and growth that can happen from launching a successful affiliate program, is what draws everyone in. Because of this need we wanted to walk you through how to set up affiliate program in a few simple ways. Each of these ways for setting up an affiliate program we've done before, so you can feel sure that they work.
We'll be walking you through a variety of important factors that are crucial for the set up of your affiliate program. Such as affiliate commissions structure, program rewards, resources, and so much more. Let's get started!
How To Set Up Affiliate Program In 3 Easy Steps
Being able to properly set up an affiliate program can be easy when you have the right steps to follow. Each of the below steps to starting your first affiliate program are simple and to the point. Here's exactly what to do…
Decide How Your Affiliate Program Will Be Structured
There are a few critical elements of an affiliate program that need to be organized and thought. When creating any kind of affiliate program, you need to decide…
How much will you pay your affiliates per sale they generate. (Affiliate commissions)
How often will you pay your affiliates (every 2 weeks or every month)
How will you pay your affiliates? (payment processor or affiliate tracking tool)
We suggest you take a look at competitors in the industry, and offer a better affiliate program then they have in place. This way you'll be able to attract more and better quality affiliates then any other alternative in your marketplace. Once you've decided these factors, it's time for the next step. Choosing which affiliate marketing software is best for you.
Choose Which Affiliate Software You Want To Work With
There are a variety of easy to use affiliate software and affiliate tools you can use to create and manage an affiliate program. Here are the highest rates choices of affiliate software to choose from…
ClickBank
JVZoo
ThriveCart
With any of these affiliate software or affiliate program tools, you can follow their simple instructions and process in order to create and setup your own affiliate program. Simple click to join them and you'll be directed to their process to setting up your own affiliate program.
We have sold affiliate products and affiliate services using all of these 3 tools, so we personally understand how they work and why they are the best to setup any affiliate program successfully.
Set Up Your Affiliate Program
Now it's time to setup your affiliate program! Follow the instructions given by the affiliate tool you choose to work with, and start the setup process. Setting up your affiliate program should only take a few minutes to a few hours max.
If you have any difficulty or questions, then you should consider contacting their support teams for help.
Why Should You Start An Affiliate Program?
You should start an affiliate program because it can grow your brand without having to pay advertising costs. Affiliate programs enable businesses to save money while still being able to grow effectively and profitably.
Is Setting Up An Affiliate Program Easy?
Yes, setting up an affiliate program will be easy if you use an affiliate program setup tool or resource. If you want to set up a custom affiliate program from scratch, their is coding that will be necessary. This is why we suggest using one of the affiliate tools we suggested above.
What Are The Best Types Of Affiliate Programs?
There are 3 kinds or types of affiliate programs that we suggest you setup. Here are what they are…
High ticket affiliate programs: High converting high profit affiliate programs that work
Low ticket affiliate programs: Easy way to generate customers at scale
Combination affiliate program: An affiliate program that uses low to high ticket affiliate products
We hope you enjoyed this article on how to setup your own affiliate program. Have a great day!
With our kindest regards,
Jon Weberg
Richard Weberg