Affiliate Programs That Pay Instantly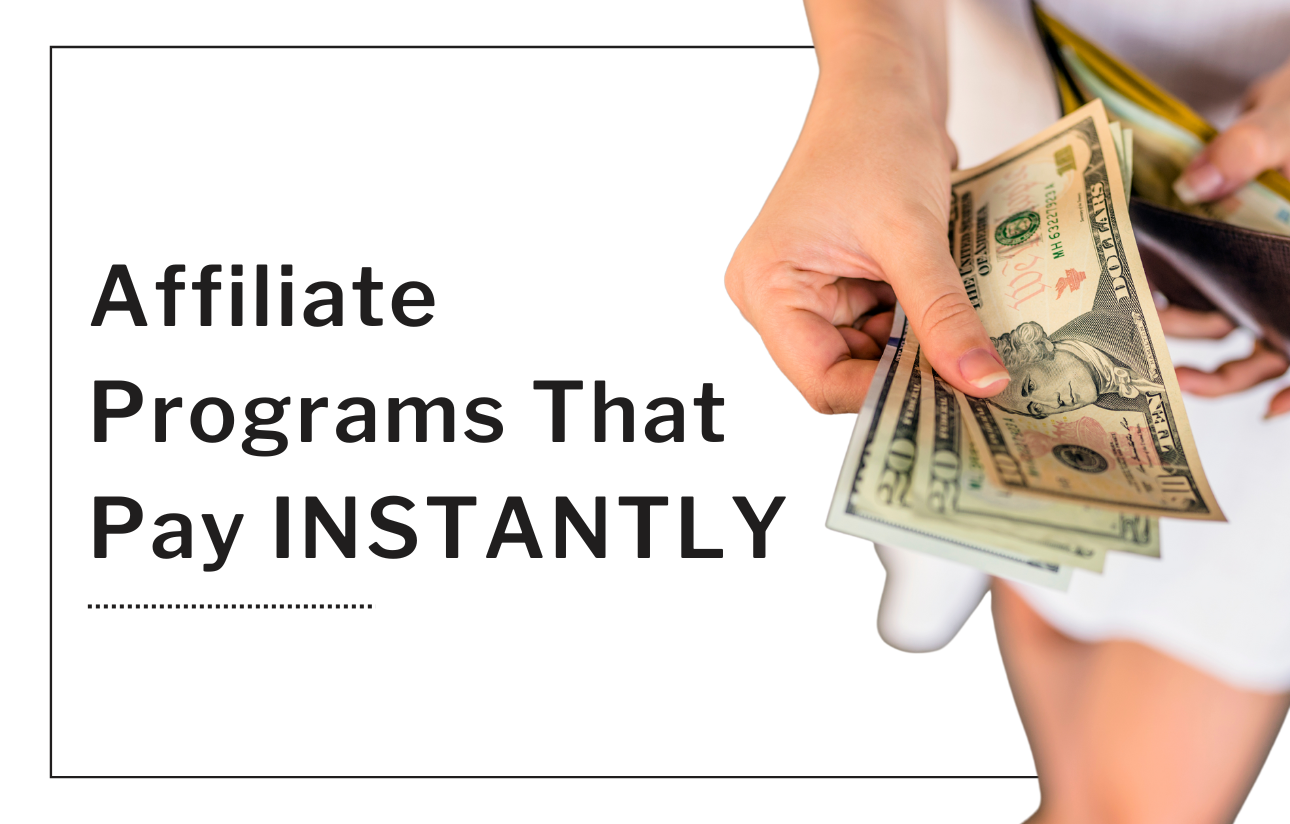 Finding quality affiliate programs to promote can be frustrating. There are so many affiliate programs around in the world, so the number of choices is quite extensive. However, there are a variety of quick paying affiliate programs that are easy to use that we've found. Using these affiliate programs that pay instantly or very quickly, can help you grow you affiliate marketing business quite quickly.
Each of the below affiliate marketing programs we'll go through pay faster then the majority of other affiliate opportunities available online.
Are There Affiliate Programs That Pay Instantly?
Yes and no, most affiliate programs pay instantly into your affiliate account. However, the ability to withdraw money instantly or immediately is almost nonexistent. Why is this? Because in order for an affiliate program to run profitably, they have to be able to account for refunds and chargebacks. If you are paid out instantly, then the business isn't able to refund or issue a chargeback without using their own funds. Thus, most good affiliate programs pay out every 2 or 3 weeks.
Instant Payout Affiliate Programs
The following affiliate programs payout instantly to your accounts, or very quickly in a way that you can withdraw your affiliate commissions. These affiliate programs we have personally tested and are also customers of, so we can attest to how well they take care of and pay affiliates.
The Home Business Academy
Traffic Authority
Savings Highway Global
Each of these 3 affiliate programs pay out fairly quickly while also allowing you to get direct deposits to your bank account.
What Is The Easiest Affiliate Program?
The easiest affiliate program to promote has got to be The Home Business Academy. The HBA program helps people builds a business online while also teaching them how to be financially literate. It has high conversion rates, high upsell rates, and truly is capable of helping you accomplish truly incredible affiliate sales & commissions.
We hope you enjoyed this walkthrough of these top affiliate programs!
With our kindest regards,
Jon Weberg
Richard Weberg