How To Build An Affiliate Website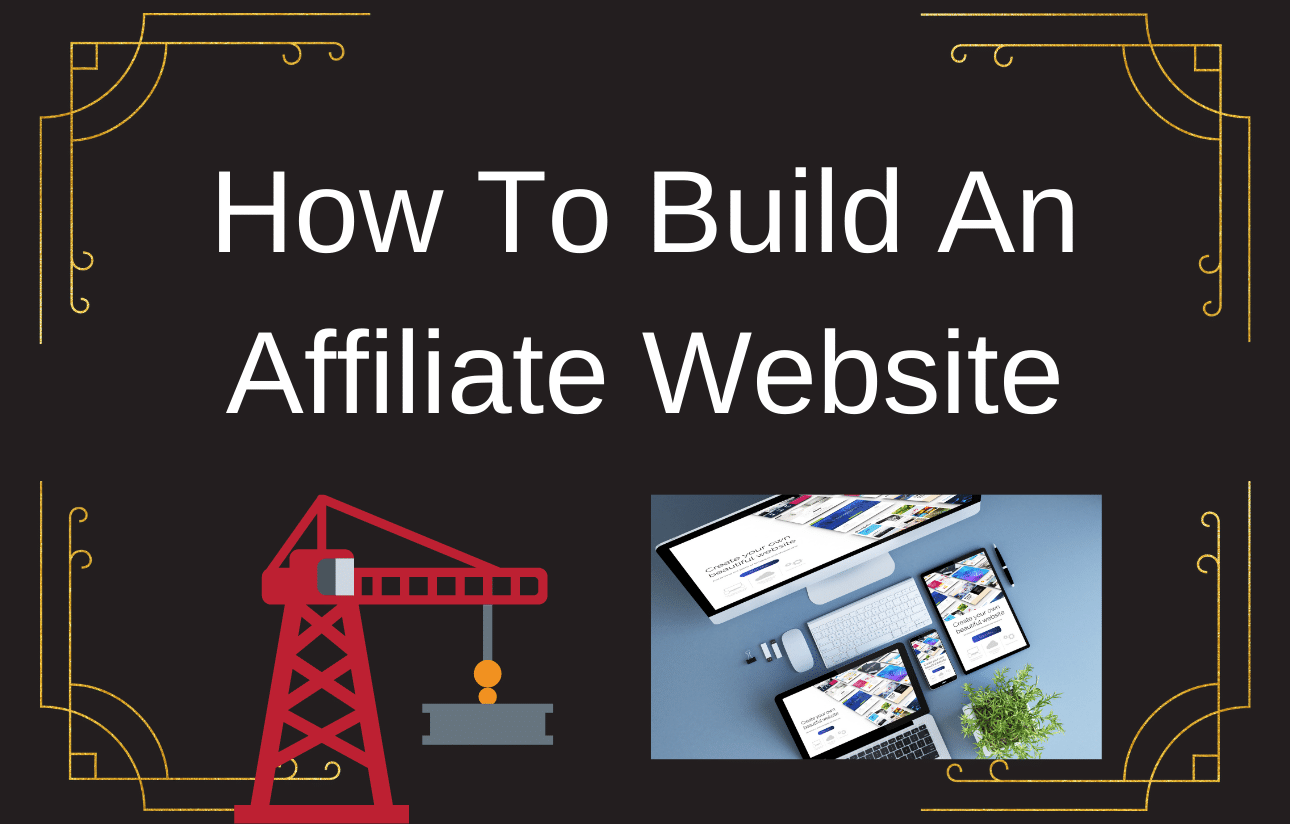 Building an affiliate business will allow you to collect leads, generate customers, and grow your affiliate marketing efforts. A website is useful for a variety of other reasons as well. In fact, an affiliate marketing website can do all of the following for your affiliate efforts…
Build your name and brand
Create a "hub" for your audience to come back or gather too
Allow you create content while generating leads (Affiliate Blogging)
Appear more professional & raise affiliate conversions
Because of how much a website can help you become a better affiliate marketer, you'll learn in this article exactly how to build an affiliate website that's effective. Each of the affiliate website building tactics & strategies we've practiced ourselves. (We have many websites we've built over the years)
Let's go through the exact steps on how to make your affiliate website now.
How To Build An Affiliate Website Step By Step
Below you will find the steps to be able to build an affiliate website step by step. There are 2 different ways you can go about building an affiliate website. 1 way involves using a funnel builder or CRM, while the other allows you to build a true website & is more manual. We will walk you through both process.
Decide Your Website Name
It's time to name your website! Don't worry, your affiliate website name is easier to come up with then you think. You can decide to use your own name so you brand yourself, if the domain is open. Or, you can go ahead and use a name or website name generator with some words that have to do with the affiliate business you are launching. For example, our blog has a lot do with business and financials. Therefore, emoneypeeps or, "electronic money people" – loosely translates to an idea that represents our affiliate marketing business.
Decide Who Your Hosting Provider Will Be
Now that you have bought a domain it's time to decide a hosting provider. You see, the domain is simply the name, while the domain hosting or hosting provider hosts the data & information from the website. You can use Liquid Web, KnownHost, or GoDaddy. These are the best hosting companies that have great websites & models for affiliate marketing.
Set Up Your Affiliate Website
Setting up your website is much simpler then it sounds. Once you have a website name and hosting provider, all you need to do next is follow simple instructions to install WordPress onto your website / domain. From here, you're able to instantly set up and start designing your website with easy.
You'll want a few important functions in order for your website to be a success.
The ability to generate and manage leads
The ability to post content or blog posts
The ability to look professional
If you want an easier setup for your affiliate website, consider investing in a website builder or CRM that can shorter this learning curve quickly.
Generate Traffic & Leads
Once your affiliate website is up and functional, you'll need traffic running to it in order to generate affiliate sales. You will need to either create content in order to generate this affiliate traffic, or you'll want to invest or buy traffic from an affiliate marketing lead source. Either way works, but understand that creating content will take more time to get traffic flowing.
What Is An Affiliate Website?
An affiliate website is a website that is made with the intention to generate sales as an affiliate marketer. This website is monetized or set up in a way that allows the affiliate website owner to generate traffic and sales to their specific affiliate offers they are partners of.
How Does An Affiliate Website Work?
When you create content on the website, some of it if written correctly with rank in the search engines. This search engines then can generate traffic and viewers to the blog. These viewers then possibly may purchase some of the affiliate offers on the website.
Also, someone may have an affiliate website for branding purposes, learning purposes, and many other reasons.
We hope you enjoyed this article my friend!
With our kindest regards,
Jon Weberg
Richard Weberg