Affiliate Marketing Funnel Examples And Setup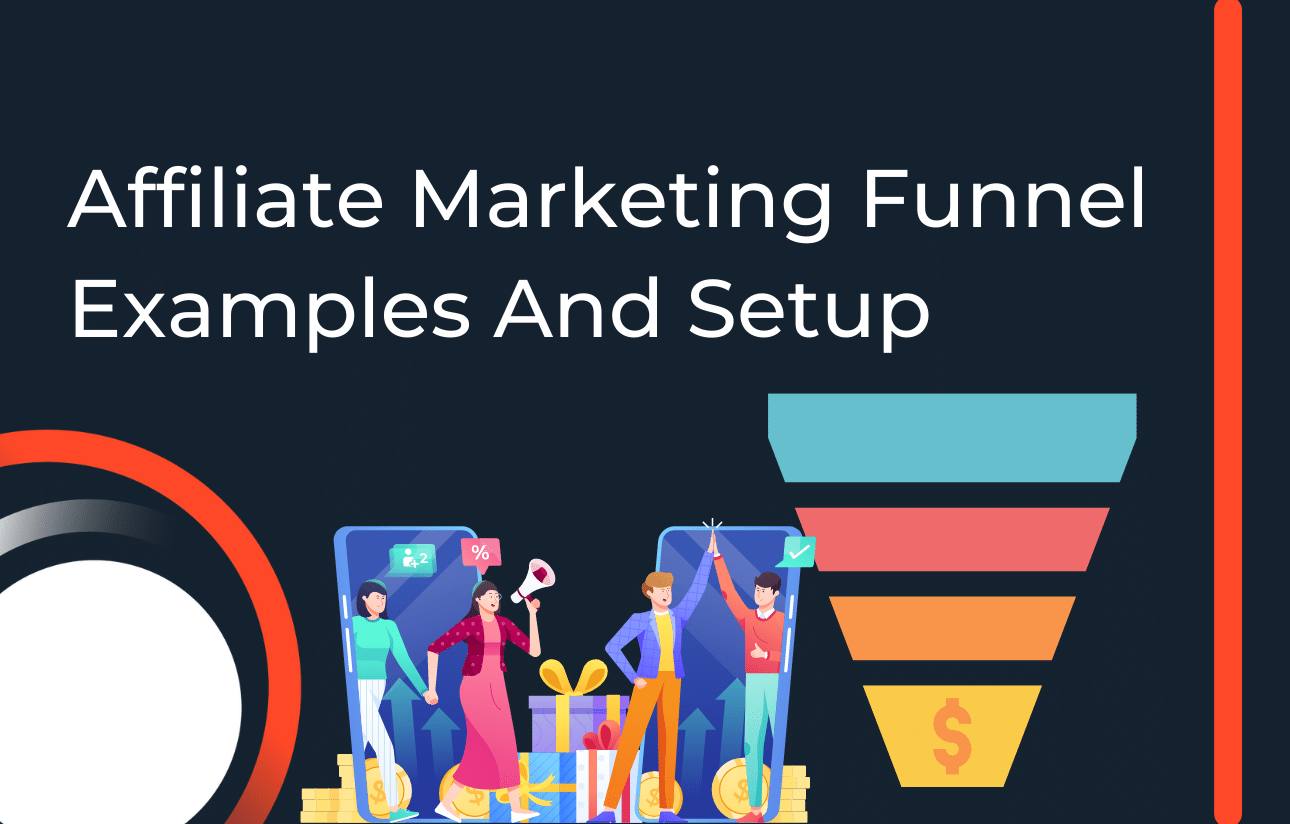 For affiliate marketers to run successful campaigns, is necessary that they have funnels that convert. Even while you can do affiliate marketing with just your affiliate links, having your own funnels can be much more profitable. This is exactly why you need to have your own funnels as an affiliate. And we'll be showing you below some high converting funnel examples we have used to generate millions of dollars in commissions.
These affiliates marketing funnels have been tested and proven to be profitable. Feel free to copy and use them however you feel is necessary for your business.
Best Affiliate Marketing Funnel Examples
Below you will find the best examples of quality affiliate marketing funnels. Each of these funnels has been tested and proven to convert. They are professional funnels that anyone can use or duplicate. Each example we recommend using whether you're a beginner or expert affiliate marketer.
The Basic Affiliate Marketing Funnel
Here's the layout of a basic affiliate marketing funnel example…
Opt-in Page: You create your own page for gathering leads. So you can follow up with these leads and continue getting them to visit your affiliate links, bridge pages, and affiliate sales pages.
Bridge Page: You have your own sales page or "bridge" page, that has a button to click through to go to your direct affiliate offer. The bridge page is used to further increase desire for the customer to purchase the affiliate product or affiliate service.
Affiliate Offer: You direct your leads and viewers next to your affiliate offer where they can potentially buy your products or services you're offering them.
This reason why you want to structure your affiliate marketing funnels like this, is because it enables you to collect and follow up with leads. Most affiliates simply send their traffic and advertising to a direct affiliate link. Yes, this can convert, but not as well as the above funnel example converts.
The Advanced Funnel For Affiliate Marketing
If you want to maximize your affiliate commissions and earnings then it may be a good idea to create a more advanced funnel for affiliate marketing. This funnel only has one additional step when compared to the basic affiliate marketing funnel. However, this one step can increase commissions and sales even more. Here's the layout for an affiliate marketing funnel…
Opt-In Page
Bridge Page
Affiliate Offer
Follow Up Sales Page: If you want to get the majority of your leads to eventually become customers with you, then you'll want to follow up with variations of your sales pages. This means you can relate with your leads and customers better because you have more then one way of looking at the product or service affiliate offer in question.
Best Setup For An Affiliate Marketing Funnel
The best setup for an affiliate marketing funnel is one that allows you to gather and follow up with leads. Because in order to increase conversions and earnings as an affiliate, you have to be able to constantly communicate with and build a relationship with the leads you generate.
Are Funnels Good For Affiliate Marketing?
Yes, funnels are both good and necessary for affiliate marketing to be exceptionally profitable. Funnels help focus your leads attention and are higher converting. This means that with a funnel you'll convert more leads into customers, then if you didn't have a funnel.

Make sure you have a quality funnel builder or CRM that is affiliate marketing friendly when deciding which one to use.
Can You Make Funnels For Affiliate Marketing?
Yes, you can make funnels for affiliate marketing. And as well, you should make funnels for your affiliate marketing business. All you need is a funnel builder or page builder in order to create a funnel for your affiliate offers.
We hope this article has given you some useful examples of an affiliate marketing funnel and how they are structured.
With our kindest regards,
Jon Weberg
Richard Weberg