Affiliate Marketing Income Averages And Salary For Affiliate Marketers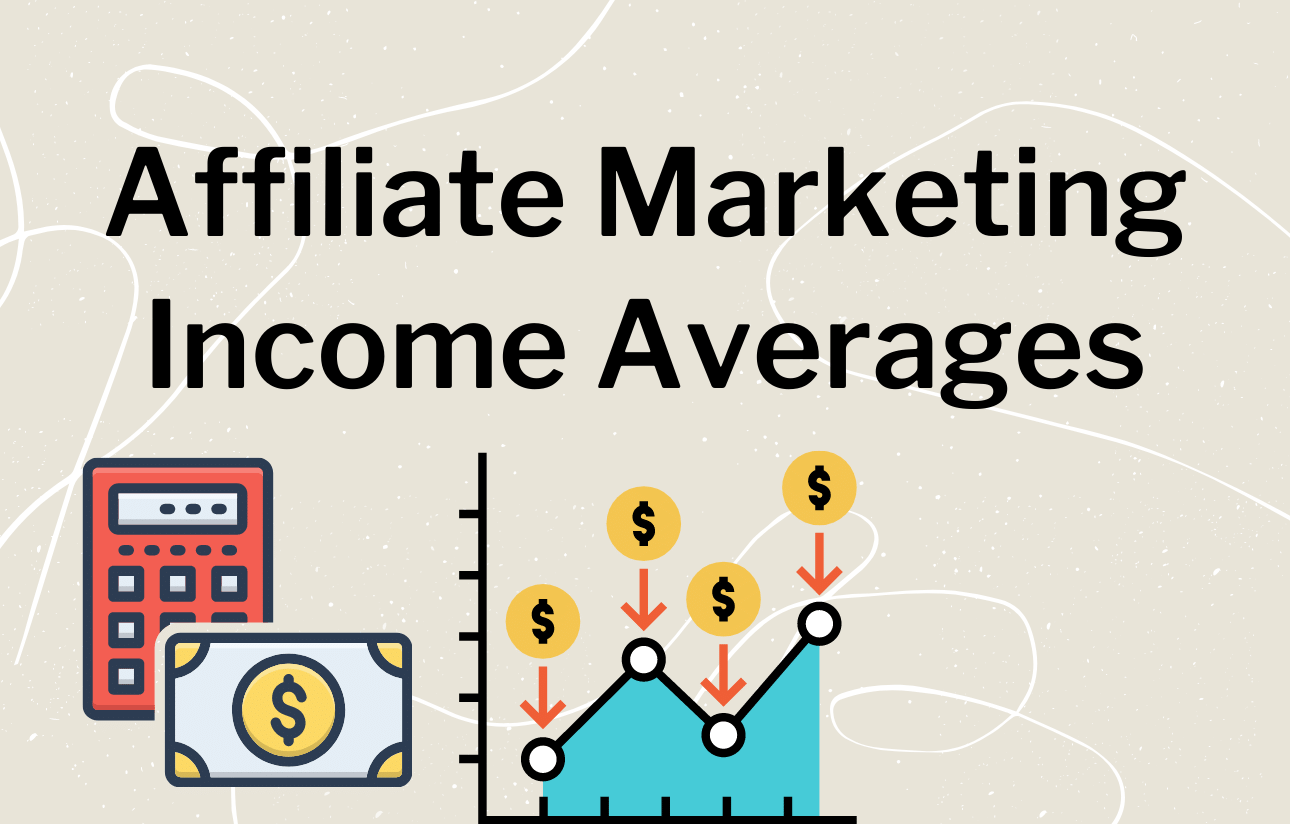 Being paid well no matter what you do is very important. This is especially true for those working in the affiliate marketing industry. The question is, how much are affiliate marketing income averages for those working as affiliates in companies across every industry? We'll be answering this question and much more about affiliate marketing earnings.
Most of the time you read about affiliate marketing income, you're only shown how much people make who are affiliate managers for companies. We'll uniquely also be showing you how much affiliates who work for themselves earn in income.
Affiliate Marketing Income Averages Across Every Industry
Being able to accurately measure and determine affiliate marketing income across every industry can be difficult. However, we've put together an approximate accurate measures and statistics showing the average income for someone working in affiliate marketing in some fashion. This income is averaged across every industry.
An affiliate marketer makes around $56,916 a year on average. Lower compensated affiliate marketers make around $38,000 on average, while top affiliate earners make around $71,000 or more in most cases. The affiliate marketing average income can be even higher depending on your ability and skill level in the industry.
Glassdoor's research shows that the average base pay is $56,916 a year, with lower and upper ranges of $42-$83k per year. Affiliate marketing manager salary in the US ranges from $16,778 to $442,605. The median salary is approximately $80,530 or so.
Around 65% of merchants said their profit from affiliate marketing is between 3% and 25% of their total annual revenue from affiliate practices. The affiliate industry can affect income big time!
Average Affiliate Marketing Earnings For Affiliates Working For Themselves
These stats however, only show the potential income for people working for companies as affiliate marketing managers and affiliate coordinators. The statistics are different for people that are affiliates themselves for other companies.
Here is the average earnings for affiliates who manager their own affiliate marketing businesses.
90% Of Affiliates Earn Between $0-$10,000 per year
7% Of Affiliates Earn Between $10,001-$100,000 per year
2% Of Affiliates Earn Between $100,001-$1,000,000 per year
1% Of Affiliates Earn Over $1,000,000 per year
These stats are much different then the statistics of affiliates working for a company. Affiliates who work for themselves on average see much lower earnings, not even including their total profit which is usually lower then their total income.
How Much Can You Earn As An Affiliate Marketer?
The potential for making great money as an affiliate is huge. You'll see that some of the top affiliate marketers in the world are earning millions of dollars per month. This however, only applies to the top 1% of affiliate marketers throughout the world.
If you're looking to truly earn great money as an affiliate, it's going to take a lot of resources to be accomplished & reach that income level or salaries. However, over time a generous income as an affiliate can be accomplished.
A realistic and more easily earnable figure for the average person is around $100,000 – $200,000 per year. Earning that much per year in revenue is a great start that most affiliate marketers would be extremely happy to earn.
The amount you earn as an affiliate in income, bonuses, salary, – is entirely determined by your skills and budget. The better skills and higher budget you have, the easier it is to earn more.
How To Raise The Average Income Earned As An Affiliate
If you want to raise how much you are paid as an affiliate, there's a variety of strategies you can use. Here is the full list of things you can do to increase your affiliate earnings substantially.
Get into high ticket affiliate marketing. It has high income and earnings margins.
Upsell and cross sell affiliate products, services, and programs
Sell products and services with high customer retention. This can drastically increase income as an affiliate.
Explore generating traffic through organic methods like YouTube affiliate marketing
Those are some high quality steps you can take to increase your earnings.
Will Affiliate Marketing Salaries & Revenue Go Up?
Yes, for the most part there will be a continuation of increasing affiliate marketing salaries and earnings as the industry grows. This means that if you want to become an affiliate marketer, then this may be the best time to get involved.
The affiliate programs you promote can also effect revenue and earning potential. So, when you're an affiliate, choose the best affiliate programs only. That's how successful affiliate marketing is done. Especially if you have an affiliate job. (It will seriously affect your affiliate income)
We hope this article was a great read, and appreciate you for going through it.
With our kindest regards,
Jon Weberg
Richard Weberg