Affiliate Marketing Roadmap For Success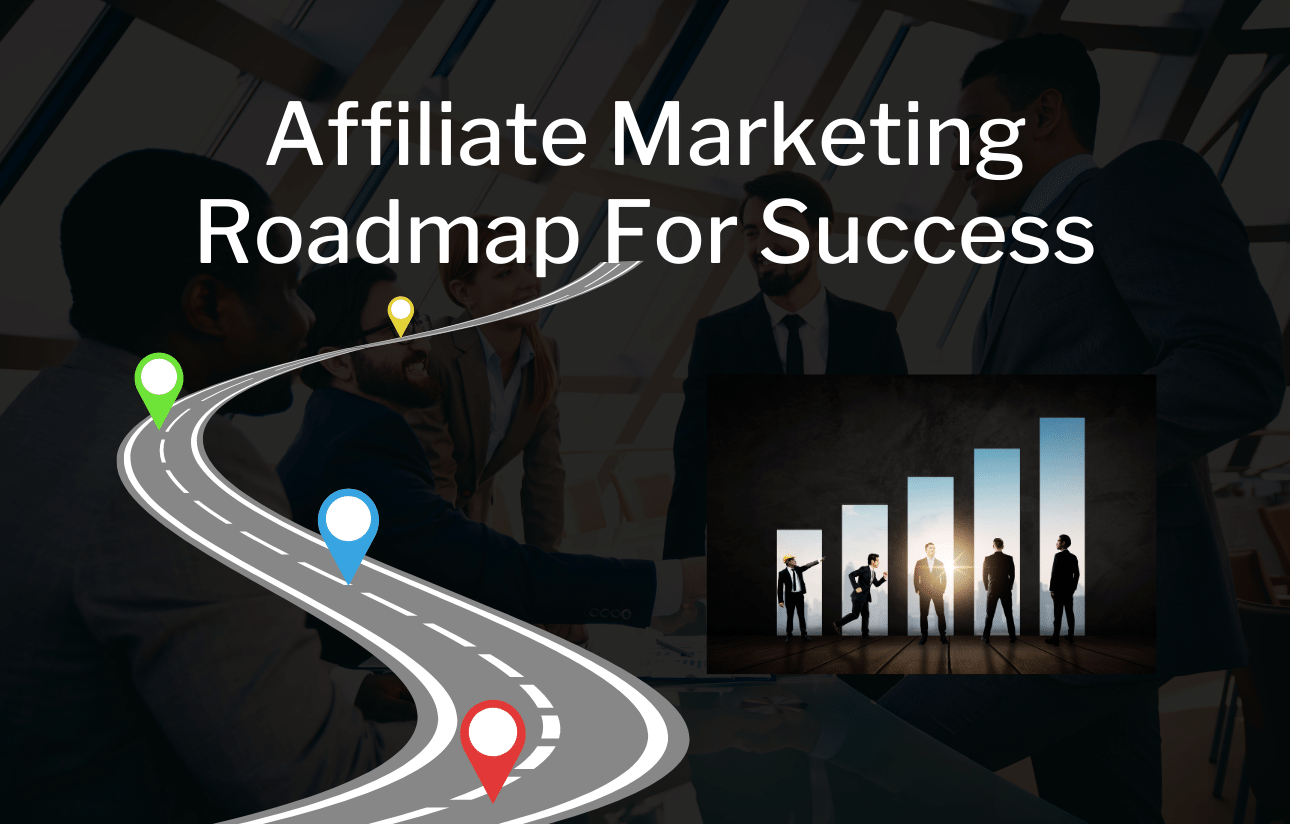 Finding the right path to follow as an affiliate marketer can be hard. You're constantly deciding which affiliate programs to promote, which tools will help you manage your business easer, and so much more. We're here to solve that problem with the ultimate affiliate marketing roadmap for success.
This roadmap we've created will give you a fool-proof path to follow in order to create a successful & profitable affiliate marketing business.
How to set up your business
The best affiliate programs to promote
How to manage your business
How to scale your affiliate business
And more!
Let's begin…
Best Affiliate Marketing Roadmap
Choose Your Niche
The first step to being able to be successful as an affiliate is to choose the niche that fits you. We recommend to choose an affiliate niche or type of affiliate marketing – based on 2 important factors…
Is the niche highly profitable?
Do you have a passion for the niche?
If you answer, "Yes!" for both of those questions, then you've found the best niche for you.
The SaaS, investment, and health niches are some common and good choices for a niche to be an affiliate in. However, feel free to choose the niche that you resonate most with.
Join A Relevant High Paying Affiliate Marketing Program
Within each nice, there are hundreds of affiliate marketing programs that you can promote. Some affiliate offers are high ticket, low ticket, and have a variety of other factors that define them.
You'll want to only promote the highest quality affiliate programs possible. This ensures that you will get a low rate of refunds and chargebacks. Additionally, quality affiliate programs with good support often retain their customers for longer – which means more affiliate commissions for you.
Also be on the lookout for affiliate programs that pay higher commission rates then others. This increases your ability to generate commissions from the start, and is important for your long term affiliate marketing roadmap. Consider contacting the affiliate marketing manager of an affiliate marketing program in order to get an even better commission rate.
Set Up Your Affiliate Marketing Funnel
Once you have chosen your niche, and the top 3-5 different affiliate offers you want to promote, it's time to set up your affiliate marketing funnel. (Also called an affiliate marketing sales process or system)
Simply put, and affiliate funnel is a system or process for generating affiliate sales. This can come in the form of a normal funnel, sales process, or lead generation process.
You will need an affiliate funnel builder, or possibly a full affiliate friendly CRM.
Generate Both Free And Paid Leads
After you have set up a process for generating customers and referrals, you'll need a way to get leads to go through that process. You will want to generate both free and paid leads as an affiliate.
Here's some ways to generate leads as an affiliate marketer…
Content creation
Video creation
PPC
CPA Affiliate Networks
List Building
Organic Outreach
Learn The Best Affiliate Marketing Strategy From A Coach
Being able to scale your affiliate marketing business is going to take time and a lot of resources. However, if you learn from people who have a history of success generating millions of dollars in sales as affiliate marketers – you increase your changes of long term success.
You should consider possibly hiring an affiliate marketing coach or expert to guide you even further on your affiliate journey. Affiliate mentors sometimes create customer roadmap or plans for success as an affiliate.
We recommend that you only invest in someone to advise you, after you've setup your business successfully and are seeing some degree of success. The best affiliate marketing strategies come from previous successful affiliate marketers.
Final Thoughts
This is the most simple and easy to follow road map that any affiliate marketer can use to increase their chances for success. We've been successful affiliate for decades, because of following a similar roadmap for success. Always follow some kind of road map or guide so you aren't on your journey without a goal or process to follow.
Thank you so much for reading this article, we appreciate you so much!
With our kindest regards,
Jon Weberg
Richard Weberg