How To Earn An Affiliate Marketing Commission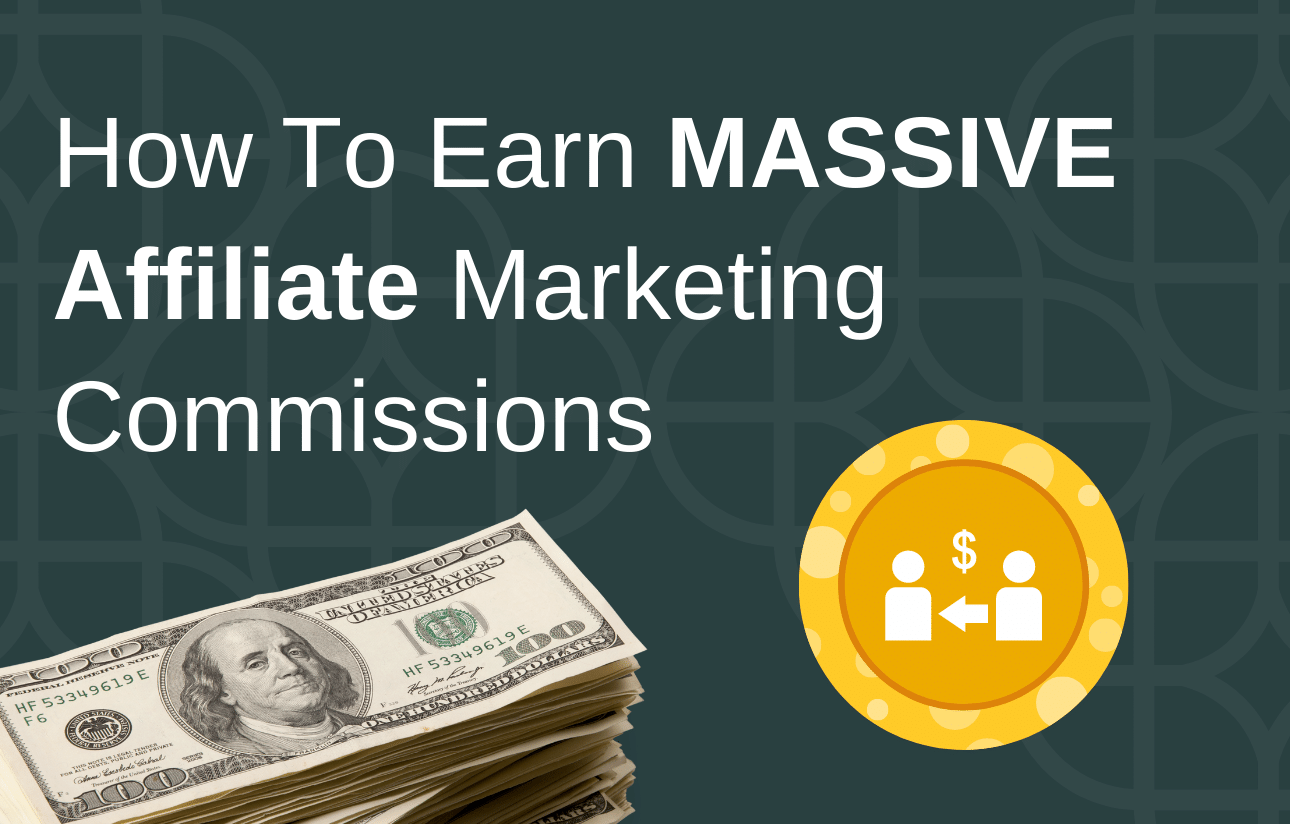 Earning an affiliate marketing commission can be as simple as posting an affiliate link on social media – but that isn't going to get you far as an affiliate marketer. To be able to earn consistent commissions every day, you'll need to do much more. We're going to show you how to make both low and high ticket affiliate commissions from a variety of sources.
After generating millions of dollars in sales as affiliates, we know a thing or two about making money with affiliate marketing.
Easy Steps To Earn Affiliate Marketing Commission
Earning money as an affiliate marketer is actually quite simple. You can generate your first affiliate sales through creating valuable content and including your affiliate links in said content pieces. However, this isn't the best strategy for creating a long term successful affiliate business.
Learning how to get paid well for being an affiliate is important for your business. If you want to earn a large amount of commissions every month, here's the best steps to follow now.
Choose High Quality Affiliate Programs To Join
To ensure you earn the most commissions possible you will want to only sell high quality affiliate products and services. The reason for this, even while they may be more difficult to sell for, is the fact that a better quality offer will make you more money in the long run.
Long term quality companies and affiliate offers will last for years, have high customer retention, and maximize your affiliate marketing earnings. The best affiliate offers will have…
Great customer support
A great upsell and down sell structure
Quality products that get customers results
Consider joining affiliate programs that have high commission percentages as well. This means that they are high paying programs that truly want to incentivize you being an affiliate for them. Remember however that the affiliate commission rate you are paid will change depending on the industry and profit margin that the affiliate program has.
Generate Affiliate Sales & Customers By Creating Content
By creating engaging content you can attract leads & customers to you. How does this content possibly generate you affiliate sales? By creating content, you increase views on your content itself and your profile. Often if people are intrigued by your content or profile they'll then click on links going to affiliate offers or products.
This can generate you leads, customers, and build your affiliate brand over time. Aim to create content on a daily or weekly basis. This content should be created and spread to your blog, social media following, and anywhere else that people can view any content you create.
Bring In Leads & Profit Through Paid Ads
Of course the fastest way to generate commissions consistently is to use paid ads. By directing direct attention to your opt-in pages and affiliate sales links, you'll be able to turn that attention into direct affiliate customers.
Keep in mind that running ads can be expensive, so make sure you have a generous budget ready to make them work. They take time and effort to have them become profitable over time.
Follow Up Like Crazy
The secret to turning every lead into a customer, is more consistent high quality follow up. Yep, the foundations of digital marketing are still useful. Follow up is the best way to earn commissions from your email list, prospect list, etc. Follow up allows you to build a strong relationship with your leads and followers. Thus, giving them a higher potential or chance to want to buy from you.
People buy from companies and people that they trust. So, build that trust and follow up baby! Follow up increases conversions across the board.
Reach Out To Easy Customers
Often when you start an affiliate marketing business or any kind of business – there are some people off of the top of your head that you can think of – that may want your products or services right away. We often have people in our network who would take very little convincing to buy any affiliate product or affiliate service.
Make sure to reach out to these people right away to see if there is any potential to work together with them. They can be an easy and quick commission so you can earn your first sale as an affiliate.
How Much In Affiliate Commissions Can You Earn?
The amount of commissions and earnings you can make, is dependent on a few important factors. All of these factors contribute to your average earnings as an affiliate marketer.
The commission percentage you receive
The conversion rate of your affiliate offer
How long customers continue purchasing
The cost to acquire an affiliate customer
The average affiliate commission rate for low ticket affiliate marketing programs is between 20%-50%.
The average affiliate commission rate for high ticket affiliate marketing programs is around 5%-20%.
With all of these factors in consideration, your average affiliate marketer can expect to earn a few hundred to a few thousand dollars a month. While top affiliate marketers earn hundreds of thousands to millions of dollars ever single month.
Your potential to earn live changing money with affiliate marketing can become a reality. It just depends on the steps you take to make it happen.
With our kindest regards,
Jon Weberg
Richard Weberg