How To Increase Affiliate Conversion Rates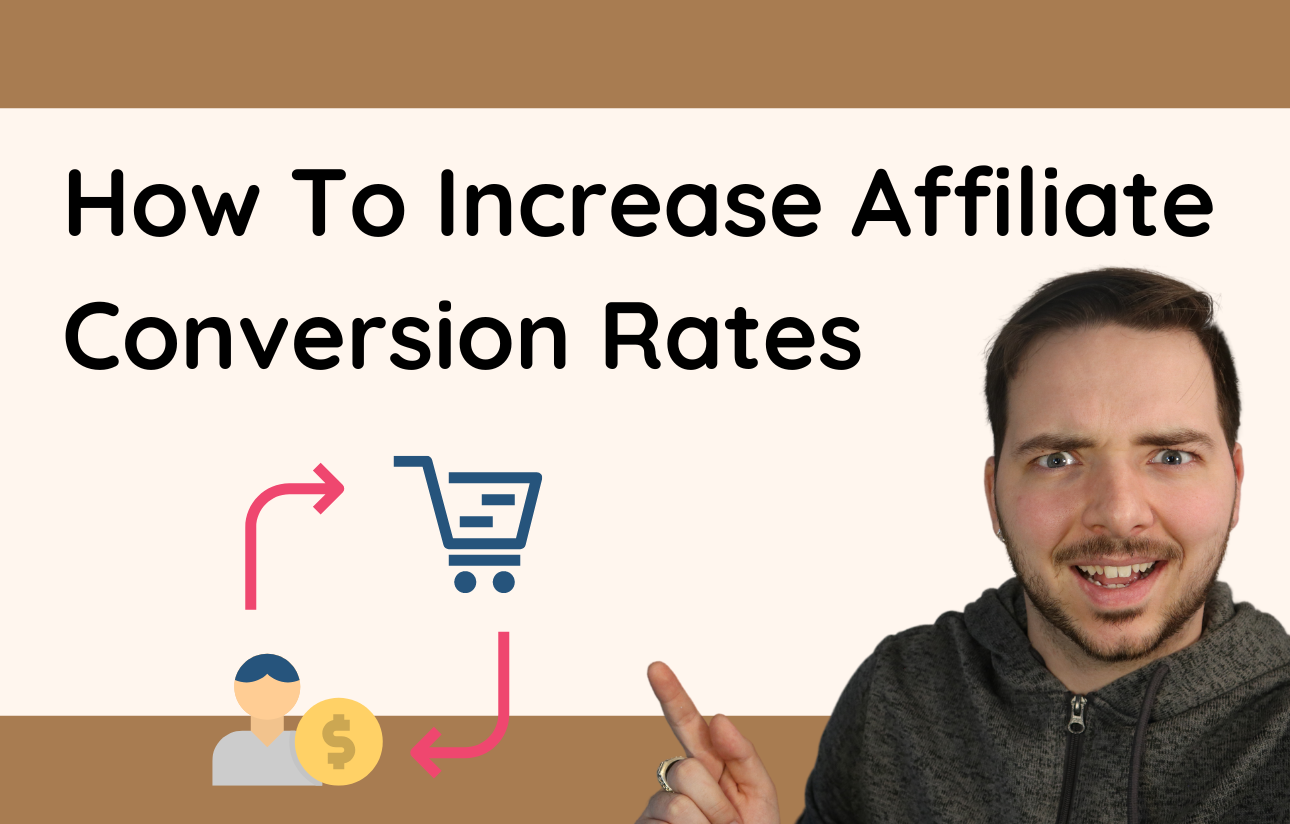 As an affiliate marketer you're always looking for ways to increase how much money you're making. Fortunately, there is a plethora of ways in the affiliate marketing niche that you can see higher conversion rates & sales. One of these ways to earn more is to learn how to increase affiliate conversion rates. This, we'll be walking you through step by step.
After being in affiliate marketing for decades, this knowledge and proven experience on how to improve affiliate conversion rates is something we've practiced extensively.
Why Should You Increase Affiliate Conversion Rates?
Being able to increase your affiliate conversion rates means your affiliate business will generate more profit. Yes! As well it will scale more quickly and efficiently. In our own affiliate marketing business we've generated an 8.4X profit margin, which means we have great conversion rates. If you want to increase affiliate conversion rates for yourself at a fast pace, here's exactly how below!
3 Ways To Increase Affiliate Conversion Rates
There are 3 main ways that you can increase your conversion rates as an affiliate marketer. Keep in mind that these strategies can be used in any affiliates business regardless of the niche or industry you are in. So, here's the 3 ways to increase your conversions as an affiliate marketer…
Optimize your lead capture page
By increasing your opt in rates you'll decrease what it costs for you to generate a lead as an affiliate, while also increasing your profit margins.
To optimize your lead capture pages properly you'll want to optimize the following elements…
Split test headlines – Better headlines means more leads being generated. And high conversion rates because you're generating a higher quality lead!
Optimize your CTA (Call To Action) – Use CTA's that lead with benefits, this will help increase your opt-in conversion rates.
Put social proof next to any opt-in or subscribe buttons – leads opt-in and convert more when they see social proof near any CTA.
Sell a variety of related affiliate offers
By selling a variety of different affiliate offers and affiliate programs you'll increase the number of people buying from you – thus increasing your conversion rates as an affiliate.
Not every customer is going to want a singular product or service. Often consumers are willing or want to buy a variety of offers that meet the variety of needs they have.
Follow up more consistently and with better quality messaging
The more you follow up means the more people will click on your affiliate links and buy from you time & time again! This means you should both manually follow up with your leads more and also send more broadcasts to your email list.
You can also create content more often, because this means your leads that follow you on social media will keep seeing follow up content consistently.
Use an affiliate tracking tool to collect accurate data
The biggest issue most affiliate marketers have with optimizing their business, is that they don't have accurate data. Highly consider using an affiliate tracking tool so you can learn how to accurately track all of your affiliate campaigns.
Without the right data, it's hard to tell what changes you're making to your affiliate marketing are actually having impact.
Is Your Conversion Rate In Affiliate Marketing Important?
Yes, your conversion rates as an affiliate can massively effect your affiliate marketing earnings. This is why you should always be looking for ways to optimize and increase your conversion rates. The more your conversion rates across the board increase, the more money you can make.
Conversion rates that you can optimize also include the ads you run as an affiliate marketer. If you can create better performing affiliate marketing ads, then you can grow your business in a higher converting fashion.
We hope you enjoyed this article on increasing conversion rates as an affiliate marketer!
With our kindest regards,
Jon Weberg
Richard Weberg