How To Track Affiliate Conversions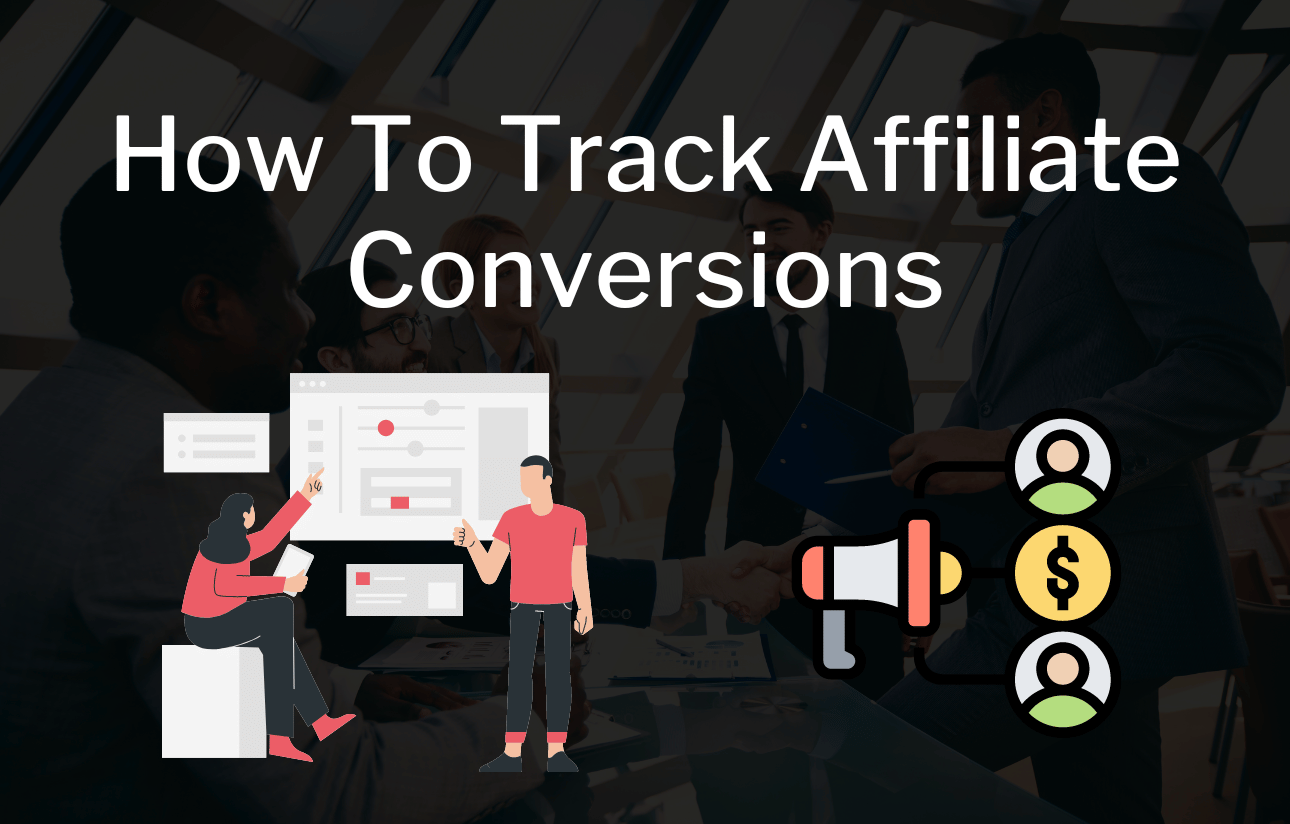 The ability to track affiliate conversions accurately is how an affiliate can optimize their business for maximum profits. As you understand the efficiency of each part of your affiliate marketing you can begin making changes to generate better results. This article will walk you through exactly how to track affiliate conversions with certainty.
Tracking affiliate conversion rates and what's converting is the key to scaling. So, pay close attention to this thorough guide. We've been affiliate marketers for over 2 decades, and we've successfully tracked millions in affiliate sales. Learn from our experience and use these tracking techniques to grow your affiliate business quickly.
There are 3 different ways to properly track any conversions as an affiliate that we'll list below.
How To Track Affiliate Conversions Accurately
Connect Tracking Tools To Your Affiliate Campaigns
The fastest way to start tracking all conversions generated from your affiliate campaigns is to use an affiliate tracking tool. These tools are excellent for tracking a variety of important metrics. These tools allow you to track…
Advertising costs
Exactly where traffic and leads are coming from
The exact amount of traffic being generated
Affiliate ROI and profits
Where you're losing or gaining traffic
Which leads are buying from you
And much more!
If you want to use a 3rd party tracking tool for your affiliate conversions then here is a list of the best affiliate tracking companies in the marketplace.
Hyros
One of the most popular and accurate tracking tools is Hyros. Whether you're running social media ads, are creating YouTube shorts, or are doing SEO affiliate marketing – they are able to track all kinds of traffic.
Hyros tracking shows you the exactly amount of traffic you're generating, where it is coming from, and it shows how well it's converting. They recently launch specific tracking for affiliate marketing, so you're in luck!
Madgicx
A well known and common affiliate tracking tool is Madgicx. While it is difficult to type out the company name, they do have easy to analyze reporting on their tracking.
Simple data management and tool useability shows exactly where affiliate conversions are happening, how often, and at what profit margins.
We highly recommend them as a tracking resource for any affiliate campaigns.
Roas.org
A new tracking tool that just was launched by Frank Kern, has became so popular they had to shutdown access for new customers. Frank Kern, being one of the greatest digital marketers of all time, decided to create a tool that could track any traffic from the source.
This tracking software is new, so you should be aware there may be a few bugs associated with being a customer of theirs. However, overall it is a solid option for tracking any affiliate activity.
Use Your Affiliate Programs Conversion Reporting
One of the most simple ways to track conversions as an affiliate is to use the reporting your affiliate programs provide. Most affiliate programs provide their own tracking. They show you the exact number of clicks to your affiliate links while also providing you data on total sales generated.
The only issue with using affiliate program conversion reporting is that they don't track your costs, and they aren't always the most accurate. However, if you're not looking to pay for a tracking tool, simple use the reporting and tracking provided by the company you're an affiliate for.
Manually Record Your Metrics & Data
The most accurate way to understand how well your affiliate business is converting, is to do the data recording yourself. By manually tracking how many clicks you send to an affiliate link, the cost of those clicks, and the total number of sales generated – you're able to understand your affiliate conversions.
You may want to use an affiliate conversion rate formula to be more precise with your tracking.
Final Thoughts
Being able to track accurately is crucial for optimization of any business. If you're in affiliate marketing it's especially important since you are only receiving a partial commission for sales you generate.
That's why you should seriously consider tracking all of your affiliate marketing data.
We hope you enjoyed this article and we wish you the best!
With our kindest regards,
Jon Weberg
Richard Weberg