How Affiliate Conversion Tracking Works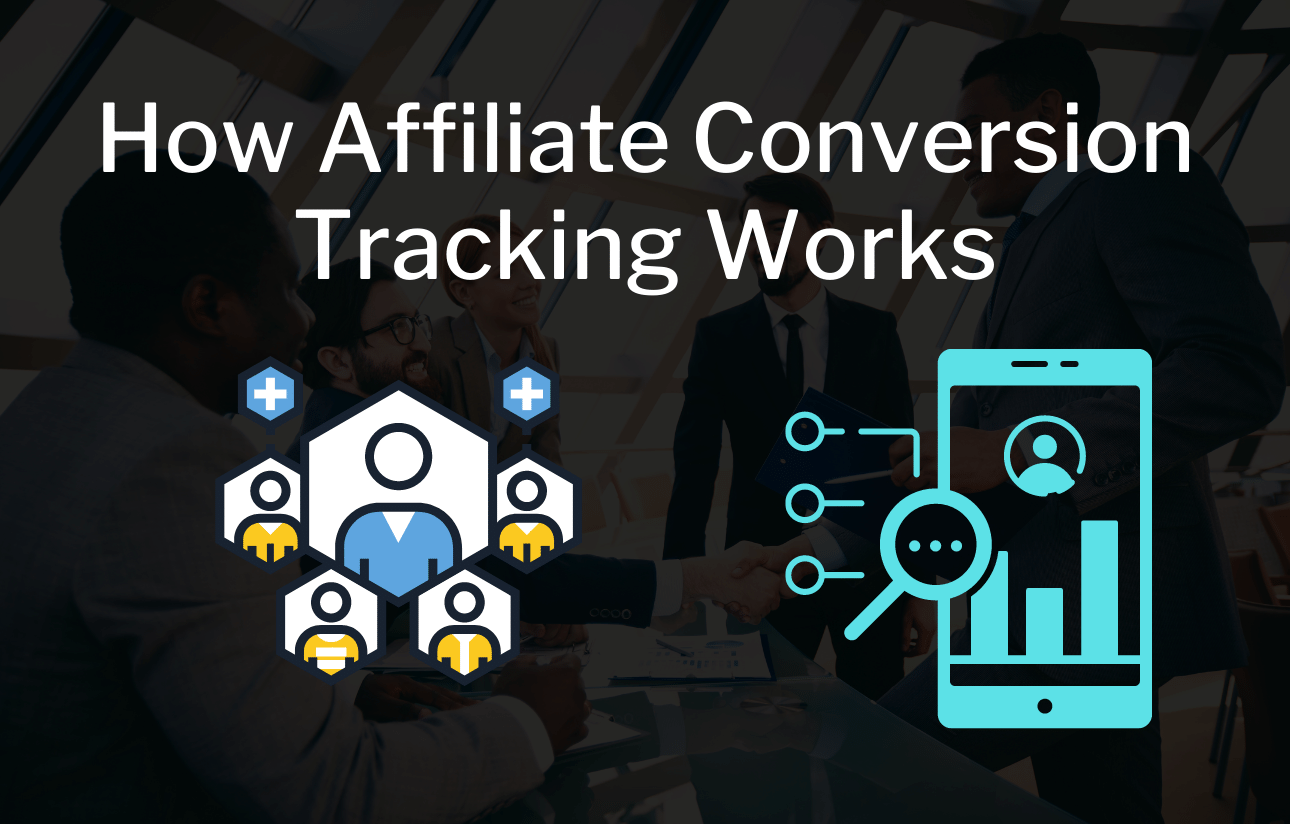 When you're able to accurately track your conversions as an affiliate it becomes easier to build your business. Because with accurate affiliate conversion tracking you can precisely identify what lead source is responsible for certain results you are generating.
This guide will be showing you how affiliate conversion tracking works and why it's important. For both companies offering affiliate programs, and affiliate marketers alike – affiliate tracking is what makes all of affiliate marketing work properly. Let's get started…
How Affiliate Conversion Tracking Works
Here's a full explanation of how affiliate links and tracking of referrals for affiliates works. As an affiliate program or company, you offer your affiliates a link that contains a specific identifier or "cookie". This cookie records exactly who clicks on the link, who's affiliate link got clicked on, and who should receive credit if the person clicking the link purchases. When a someone purchases through the link, the person with the affiliate link that was clicked on gets credit.
Simply put, you have a link as an affiliate that tracks both clicks on the link, and purchases. When someone purchases, this counts as an, "affiliate conversion" that was properly tracked.
You can track other interactions as well however. You can track the following conversions and metrics…
Clicks
Purchases
Pages viewed
Who referred the customer
The customer gets tagged or cookied
From this important conversion metrics you can begin collecting data. This data when analyzed properly will show you a variety of information that can be used to optimize any affiliate marketing campaigns.
Affiliate programs have affiliate conversion tracking in place automatically. This way you don't have to manually record your own clicks and purchases sent to any affiliate link. The affiliate program you promote tracks when a customer purchases through your link and then credits you with a "conversion" or sale.
Are Affiliate Programs Tracking Accurate?
Yes, for the most part. Most affiliate programs have generally accurate tracking put in place. However, some affiliate programs don't account for "unique" clicks – they simply record total clicks on a link.
The difference in tracking either unique or total clicks, is that unique clicks represent individual people while total clicks represents all clicks from all people.
An example of this…
You have 1 person who clicks your link 10 times, that would count as 10 clicks.
You have 1 person who clicks your link 10 times, that would count as 1 unique click.
Should You Track Your Own Affiliate Links?
Yes, if you want to have more accurate data. Tracking companies like Hyros, Segmetrics, Madgicx, and others – offer 3rd party tracking to ensure you're able to clearly identify all conversions made.
Final Thoughts
You know understand exactly how affiliate tracking works for reporting conversions and other important affiliate metrics.
We hope you enjoyed reading through this article, and we wish you the best.
With our kindest regards,
Jon Weberg
Richard Weberg