Affiliate Marketing Conversion Rate Formula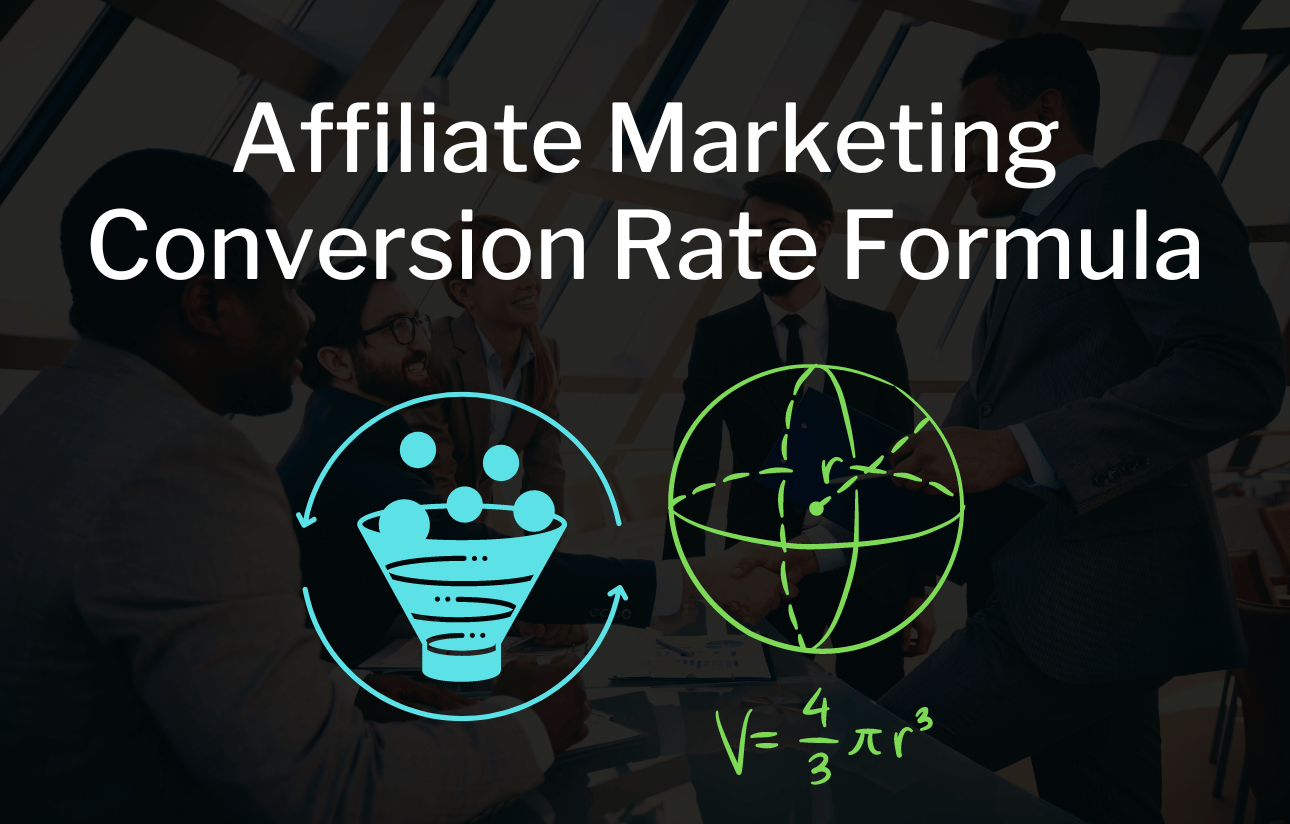 If you want to be able to properly track the conversions of your affiliate marketing efforts, you'll want to use a formula used just for this purpose. We've prepared for you the best affiliate marketing conversion rate formula you can use for free.
Since affiliate marketing utilizes the referring of customers to another business, it can be difficult to accurately track conversion rates. This issue has caused many people to begin either using affiliate tracking tools, or to track their affiliate conversion rates manually.
Let's walk through this conversion rate formula together, how it works, and how you can use it right now. Measuring your conversion efforts is just as important as optimizing them.
The Best Affiliate Marketing Conversion Rate Formula
Here's the formula you should be using to measure the conversion rates of your affiliate campaigns and marketing.
Conversions ÷ Unique Visits x 100% = Conversion Rate
For example, let's imagine that you have recently had 500 unique visitors to your affiliate link. If 20 of them purchase the offer, that means you'd have a conversion rate of 4%.
This formula best measures the conversion rate of a landing page or affiliate sales page. Meaning that it measure the percent of people viewing your affiliate link who end up deciding to purchase.
Knowing your conversion rate can help you also identify how to improve your average conversion rate. Conversion rate optimization will always be key for your growth!
Affiliate marketers use these formulas to…
Estimate projected profit if they continue to run traffic through their affiliate campaigns.
Measure and potentially optimize conversion rates to increase profit margins.
See which affiliate programs are bringing in the most profit.
However, this isn't the only formula you can use for measuring a variety of important conversion rates. We're going to include more formulas you can use to measure all of your affiliate marketing efforts.
Other Formulas For Measuring Your Various Conversion Rates
There are 2 more important formulas you ca use for measuring specific conversion rates as an affiliate marketer. Here they are for you to use however you want.
Number Of Customers Generated ÷ Number Of Leads Generated X 100% = Affiliate Lead To Sale Conversion Rate
Number Of Leads Generated ÷ Number Of Clicks On Affiliate Landing Pages X 100% = Landing Page Conversion Rate
These are also both great for measuring different affiliate marketing conversion rates that are important for any affiliate business. They're essentially a conversion rate calculator for all kinds of affiliates.
Does Every Affiliate Program Convert The Same?
No, different affiliate programs will convert at a different rate. However, the formula for calculating this rate will always remain the same. Use the formulas given above to track any kind of affiliate conversion you want. The formulas are accurate and based on real algebra and economics.
Final Thoughts For Affiliate Marketers To Consider
The affiliate marketing closing rate formulas we've shared above illustrate exactly how to calculate your important data. By using these formulas you can identify important affiliate marketing metrics you can use to grow your business.
Use them, and enjoy being able to know numbers that define your affiliate success.
We're affiliates who've been in the industry successfully helping others on their affiliate journey for multiple decades – so we are genuine experts on everything affiliate marketing.
Take care, and we hope you enjoyed this article thoroughly!
With our kindest regards,
Jon Weberg
Richard Weberg