Who Are The Top Affiliate Marketing Influencers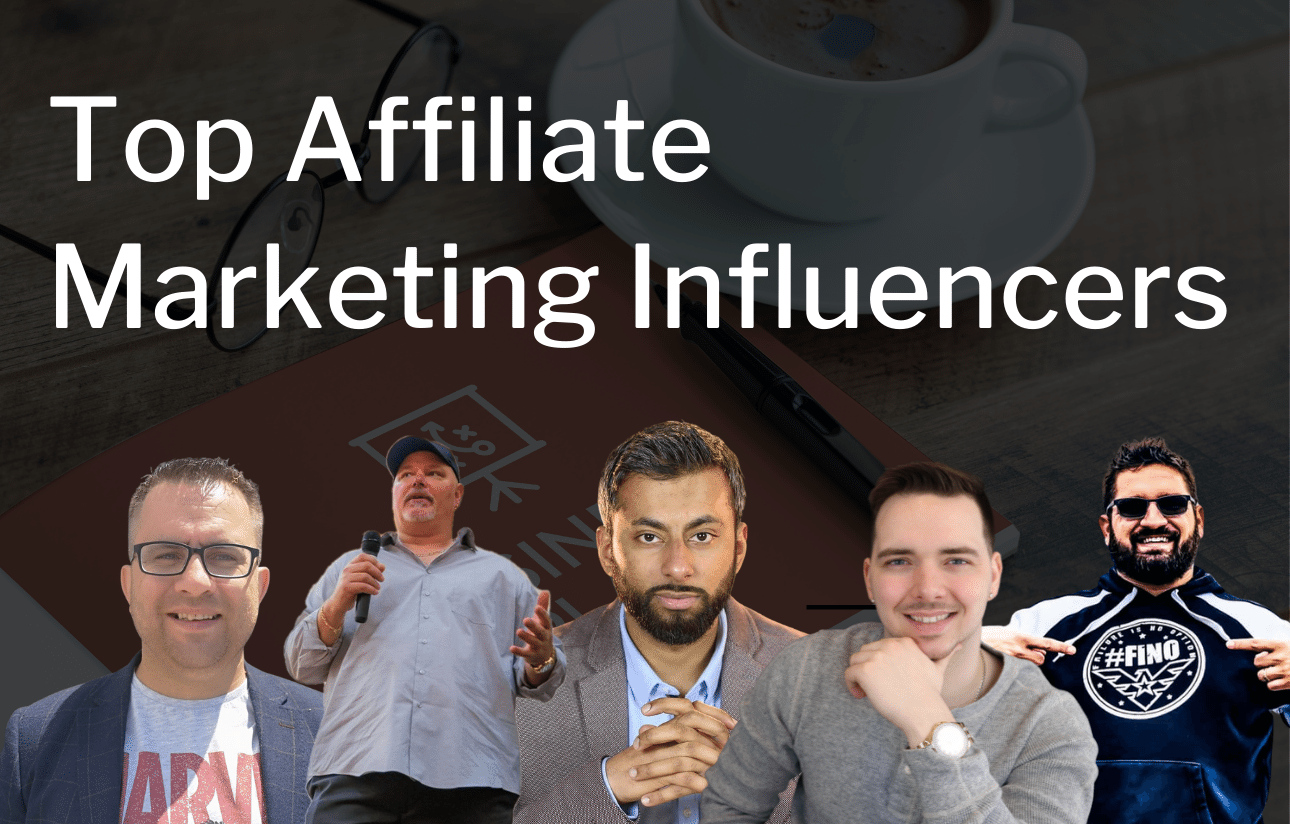 As affiliate marketing has steadily rose in popularity, there is a a growing number of key affiliate influencers who have attained stardom. These top affiliate marketing influencers we will be highlighting in this article. You'll know who they are, how they arose to their popularity, and why they are among the best well known affiliate marketers in the world.
Here's an important list of the top affiliate influencers and what you can learn from each one.
Top Affiliate Marketing Influencers To Learn From
Matt Diggity: Top SEO Affiliate
One of the top affiliate SEO influencers in the world, you'll find Matt Diggity to be a charming and honest affiliate. Throughout the year he has grown in massive fame through YouTube, his many blogs, and his well managed personality.
More recently he has even started expanding the number of services his agency provides. He is debatably one of the best SEO masters, as well as being a true affiliate marketing expert as well.
John Crestani: Top Make Money Online Affiliate
A transparent and fun sided super affiliate who has changed the affiliate game forever, John Crestani is a true character in the best sense. His videos have taught millions across the world how to become affiliate marketers at heart. He mainly teaches people how to become affiliates and start their own businesses.
John has been in the affiliate industry for over a decade and successful generated tens of millions of dollars in sales.
Neil Patel: Top SEO Influencer
One of the most well known marketers and people in the world, Neil Patel is an SEO king who also does a fair bit of affiliate marketing. While Neil is not strictly and affiliate, he has quite an extensive knowledge base on the topic.
Neil Patel mainly rose to fame through his blog which is one of the best performing blogs in the entire world. He has a reach that expands to millions world wide. He has became the #1 business and affiliate SEO influencer in the world. Neil has participated in being an affiliate for 100's of affiliate programs
Jon Weberg: Highly Profitable Affiliate Expert
A new and young upcoming affiliate marketer, who is changing the affiliate marketing industry forever. Being a second generation digital marketer he got his start in the business when he was as little as 13 years old.
Creating his first blog at 14, his own product at 15, he has since became a true legend in the industry. Generating millions of dollars in sales while being so young, he has rose to stardom quickly. He's well known for his podcast appearances, speaking on stage, and truly he loves to give to his audience true value.
Jon used a variety of social media marketing strategy in order to sell affiliate products and affiliate services.
Richard Weberg: High ROI Affiliate Marketer
For over 2 decades Richard Weberg, the father of Jon Weberg, has been in digital marketing successfully. Creating a completely free lifestyle while custom building the home of his dreams, Richard has brought a transparent and real genuine message to the affiliate marketing arena. Be yourself, and convert like crazy!
Richard has helped tens of thousands of entrepreneurs start their own businesses while also generating millions of dollars in affiliate commissions. He has owned and been a part of dozens of affiliate programs over the years.
Pat Flynn: Influencer Affiliate Marketing King
Pat Flynn is one of the most well known affiliates in the world. He's an avid writer, book publisher, affiliate marketer, and so much more. Pat has been a staple in the affiliate industry for years while maintaining an honest and realistic platform.
For well over a decade Pat has created and been a part of a variety of programs while being their top affiliate. He is the true definition of influencer affiliate marketing done well.
Craig Campbell: Top Influencer And Global Affiliate
Yes, another well known and truly caring SEO affiliate marketer who is bringing new ideas and changes to the world as an affiliate marketer. Craig has spoken all across the world on affiliate marketing and on how to make your affiliate business much more profitable records pace.
He's in the foundations of what makes a great affiliate, as he is one of the best in the world! His influence has spread and this is why he has became so popular. An influencer and affiliate who is always at the top of the leaderboards!
Other Affiliate Marketing Leaders To Know
There are a handful of other affiliate marketing leaders who you should be aware of in the industry. Here is the list of the ones you should be on the lookout for…
John Chow
Adeel Chowdhry
Adam Enfroy
Ryan Allaire
Each of these people are both ethical and highly profitable in their businesses today. They are all successful influencers who lead the industry as affiliate marketers. Consider learning from these affiliates and how they became so successful.
Is Affiliate Marketing Influential?
Yes, affiliate marketing is word of mouth advertising to the extreme. It has helped hundreds of thousands of businesses grow more profitably. In fact, most businesses across the world are now looking at how they can incorporate affiliate marketing into their daily marketing strategies.
Influencers like the ones listed above also have spread the influence of the affiliate industry. As each successful influencer brings new audiences into the affiliate world, the more that affiliate marketing is accepted throughout the world.
We appreciate you so much for reading this article, and hoped it was very helpful for you!
With our kindest regards,
Jon Weberg
Richard Weberg