What Is An Affiliate Partnership?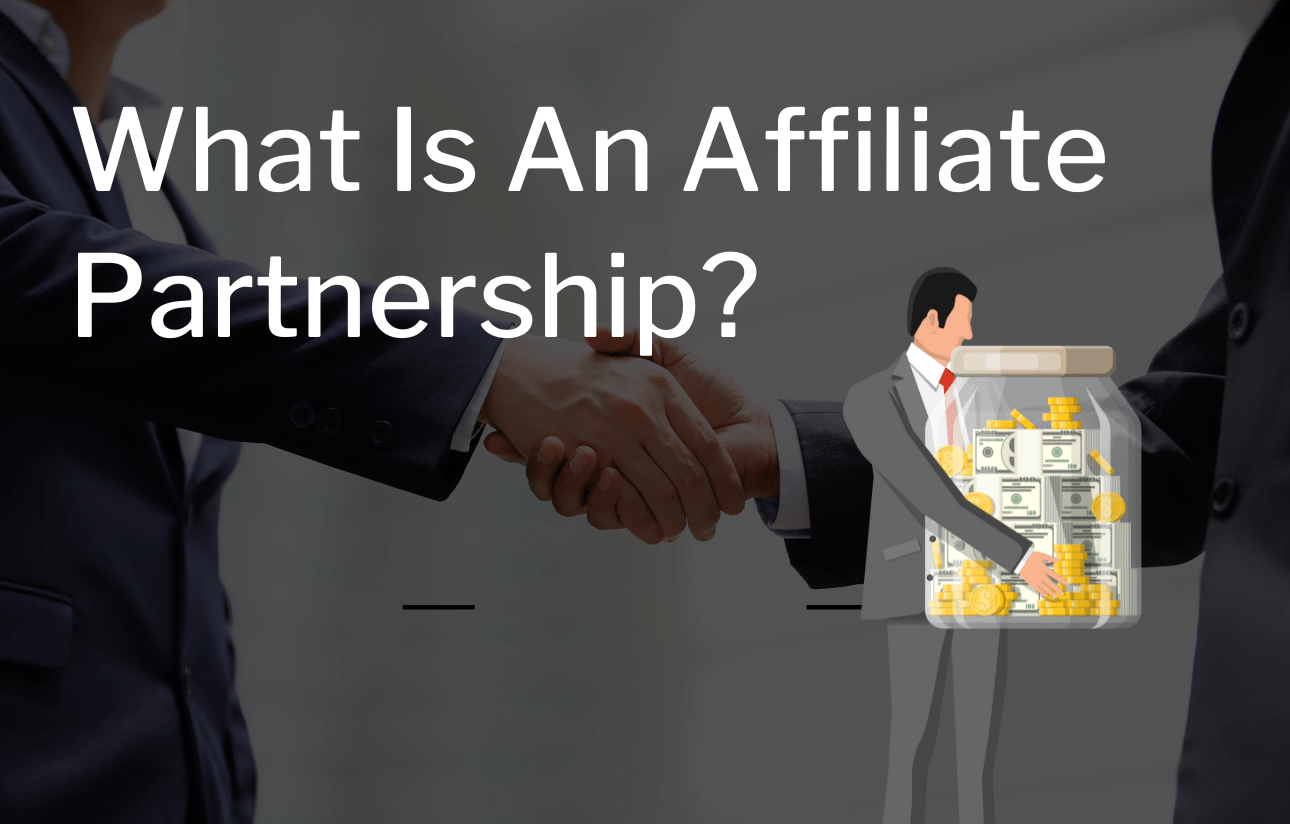 You'll find that as affiliate marketing has become mainstream, more people then ever before want to know more about it. What is an affiliate partnership exactly? How does an affiliate partnership work? This article will answer this important question and give you more insights on affiliate partnerships.
An affiliate partnership is an agreement between a company and an affiliate, that says the affiliate will receive some kind of compensation for promoting the company's products & services.
Why Form An Affiliate Partnership?
If you're an affiliate or aspiring affiliate looking to make a profitable partnership with a quality company, you're in the right place to find out how! The right partnership can give you access to incredible resources, commissions, and much more. Why else should you make a partnership or try to?
Here's why….
Possible free access to tools, resources, software.
Partnership with a company you can do business with in the future.
Influence and authority as an official partner.
Possible future referrals
Is Affiliation Same As Partnership?
No, but they are similar. A partnership when compared to affiliation, is much more personal and impactful. A partnership is a very close affiliate relationship, that often comes with much more benefits then just being a normal affiliate.
You'll notice many companies and affiliate programs, have both an affiliate program and partner program. Usually the partner program has a lot more rewards and benefits for the partner.
How Do I Become An Affiliate Partner?
To become an affiliate partner, all you have to do is apply to a companies partner program. However, in order to be accepted for many affiliate programs, you'll need a history of past success as an entrepreneur or affiliate marketer.
There are some affiliate programs and affiliate partner programs where you don't need proof of past success, that you can simply join for free as well without difficulty.
How To Find A Company To Become An Affiliate For
To find the best companies to work with as an affiliate, simply do a Google or YouTube search for, "companies with affiliate programs". Or read a review we've done on this blog to see which affiliate programs we've reviewed that you may be interested in.
Once you find a good company or program to be an affiliate for – go through their signup or application process.
Being an affiliate is a rewarding experience that we highly recommend. After we've been affiliate marketers for decades, we still love what we do.
With our kindest regards,
Jon Weberg
Richard Weberg