Affiliate Marketing Business Plan Every Affiliate Should Use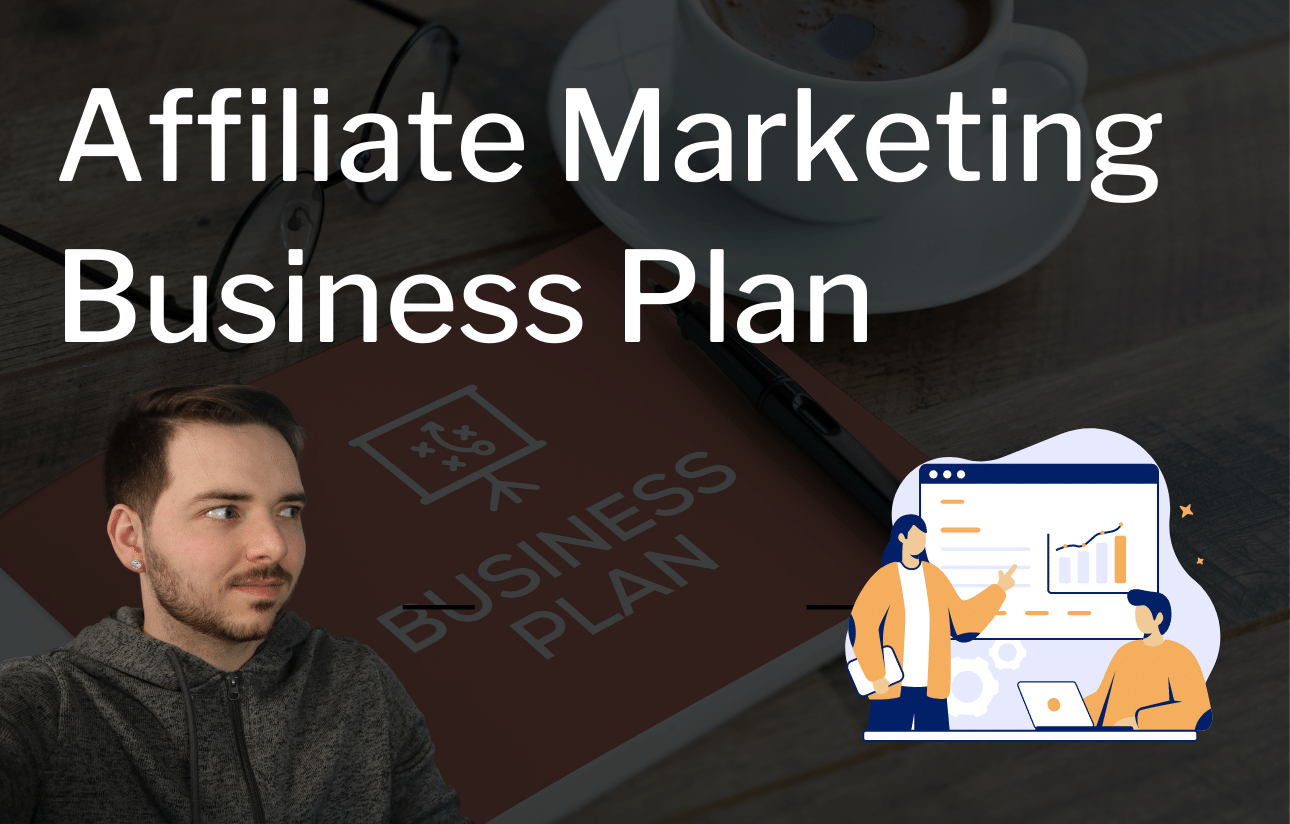 Making sure that you affiliate marketing business is a success from the start is crucial. While many entrepreneurs and businesses jump into the affiliate world without much preparation – we have before you an entire affiliate marketing business plan that is easy to follow. This business plan walks you through every steps of creating a highly profitable business.
We've proven this affiliate marketing business model works, as we are affiliate marketers ourselves who have generated millions of dollars in sales. Let's go through now the step by step plan to launch your affiliate business into reality!
The Best Affiliate Marketing Business Plan
Decide The Affiliate Industry You Want To Be In
The first step of starting an affiliate business is the most important. You must decide which industry you want to be in. You have a wide variety of industries to choose from, since the affiliate world is quite expansive. Here's a list of some of your choices you can choose from…
Health and wellness
Software (SaaS)
Home Goods
Make Money From Home
Consumer Goods
Electronics
Ecommerce
Once you have chosen the types of products and services you want to be selling as an affiliate it's time for the next step. Make sure to choose an industry that you have a passion for!
Decide The Type Of Affiliate Marketing You Want To Do
Now it's time to decide which actual type of affiliate marketing you want to do. Within the industries of affiliate marketing, here is a list of the types of affiliates you can become…
High ticket affiliate marketing
Low ticket affiliate marketing
B2B affiliate
B2C affiliate marketer
Organic Affiliate
Paid Lead Generation Affiliate (Usually PPC)
By choosing the type of affiliate marketing you're going to be doing, you help narrow down the tools and resources you'll need to be successful.
For example, an organic affiliate marketer relies on creating content for lead generation – while a paid affiliate marketer relies on paid traffic sources instead.
Find High Quality Affiliate Offers To Promote
After deciding the type of affiliate you are going to become, you have to find high quality affiliate offers to promote to an audience. Keep in the mind that high quality and high retention affiliate offers are by far the most profitable to promote.
This means that you'll want to sell affiliate offers that…
Have products and services that delivery great results for customers
Sell easily because they are optimized for high conversions
Have upsells and down sells to maximize your affiliate commissions
Have great customer support to manage and help customers in need
If you sell an affiliate program of low quality, you'll earn less money because of low customer retention. So make sure your business plan's affiliate programs to join, are only the best ones.
Understand Your Costs As An Affiliate Marketer
Finally, it's time to take a look at the nitty gritty parts of business. Your budget, and how much you can expect to spend doing affiliate marketing.
A beginner affiliate marketer can expect to spend anywhere from $0 – $100's per month. It all depends on your advertising costs and your affiliate tool costs.
An expert affiliate marketer or someone looking to scale their business plan, will spend anywhere from $100's – $1,000's per month.
Set Up Your Affiliate Business
Now that the fundamentals for your business plan have been decided, you can now set up your actual business itself. Here's a list of what you'll need to set up so you can begin generating customers for your affiliate biz.
Your funnel or sales process
Your advertising or lead generation
Your follow up method
Once those 3 things are set up you can begin the next step!
Drive Traffic And Leads
Finally it is time to drive traffic. This is the last step of the affiliate business plan. If you've followed these steps then your affiliate business, or one that you've setup for a company – is ready to people to get inside your offer!
Begin driving traffic and leads to your sales process while following up to maximize conversions from your advertising.
Optimize Your Affiliate Marketing Business
Let's imagine that your affiliate business is running properly and profitable now. It's time to continue forward and improve your affiliate marketing plan even more.
You'll want to do the following…
Optimize your ads, follow up, and funnel for maximum affiliate conversions.
Scale your budget to grow you brand and number of sales produced daily.
How Do I Write A Business Plan For Affiliate Marketing?
All you need to do write out the business plan model we laid out above. So write on a piece of paper the following…
Industry you'll be in.
Type of affiliate you'll become.
Affiliate offers in that industry and type you'll promote.
Your estimated costs.
What you'll need to set up your business.
The method you'll use to generate traffic and leads.
Is Creating A Marketing Plan For Your Affiliate Business Easy?
Yes! It is extremely easy to write a business marketing plan for any affiliate business. The above plan you read through should give you easy instructions on exactly how to setup your affiliate marketing business properly.
Creating a business plan is necessary, as it gives you a clear guide on what actions to take for maximum success.
Once you have written the business plan out, it's time to take action and make it a reality!
If you want help to create a guided affiliate marketing program or to create your own business plan – consider investing in a coach or mentor.
With our kindest regards,
Jon Weberg
Richard Weberg