How Much Does Affiliate Marketing Cost?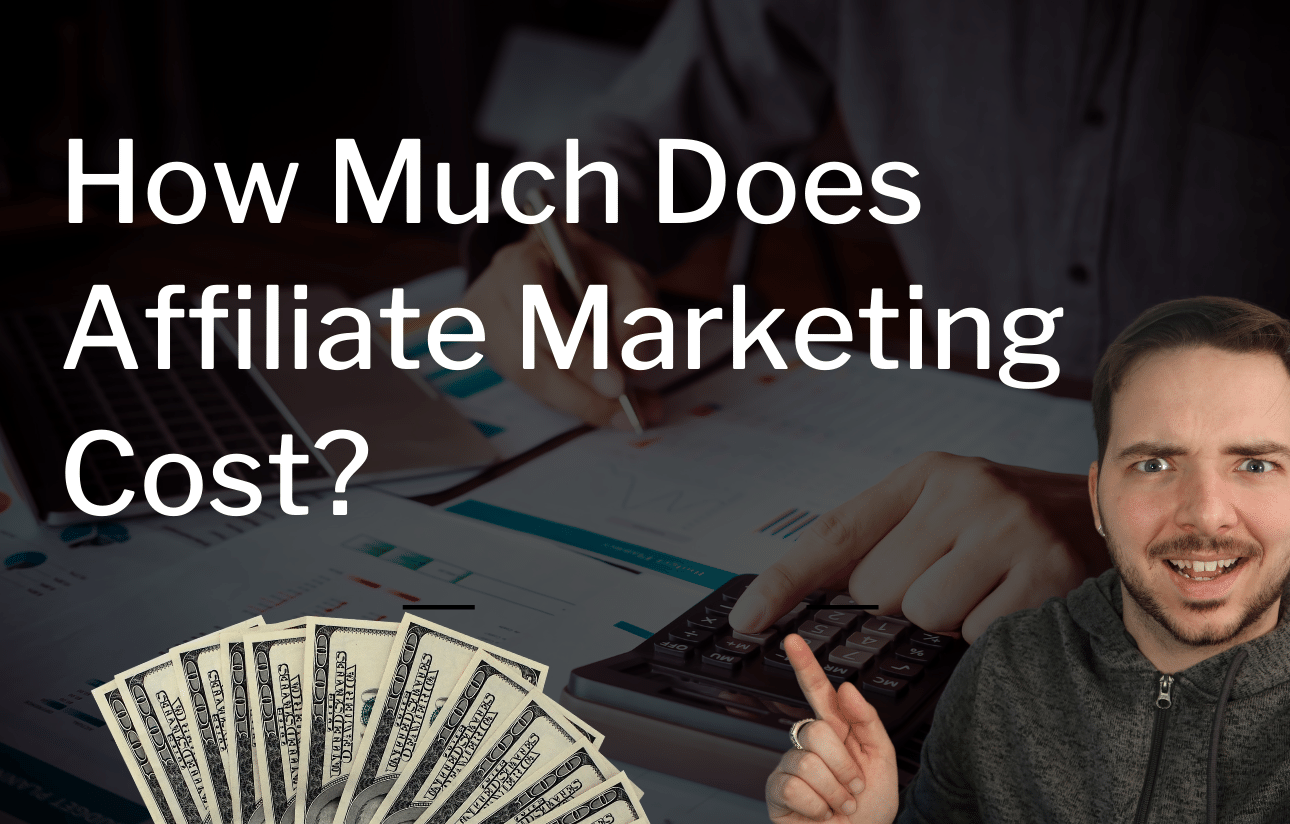 For most beginner affiliate marketers, you'll find that there are only a few costs associated with running an affiliate marketing business. Since you don't pay all of the normal expenses that other businesses are responsible for, you save money. Affiliate marketing on average can cost the average affiliate between $100-$1000 per month to run successfully.
The question is, what tools and resources can make up these costs? And how can you pay less then others to run your affiliate marketing business at a profit? We'll be answering these questions and more below in this article.
Affiliate Marketing Cost For A Beginner
The beginner affiliate marketing tends to have lower costs then an established pro. This is because a beginner affiliate can even start their first affiliate business for free.
Since you can join affiliate programs for free, and you can create content that generates affiliate customers for free, the costs are very minimal. A beginner can expect to spend anywhere between $0-$500 per month, depending on how fast they want to grow their business.
Affiliate Marketing Cost For An Expert
An established and highly profitable affiliate marketer usually pays for a variety of tools and services that allow them to grow their affiliate income faster. In order to continue growing their affiliate marketing earnings potential, your expert affiliate marketer can expect to spend anywhere between $500 – $2,000 per month.
They tend to have a large variety of customer management tools, affiliate tracking software, and more they use to manage their business.
Can You Do Affiliate Marketing For Free?
Yes, you can do affiliate marketing for free. Scaling your affiliate business for free however will take a long time. This is why usually at some point, an affiliate marketer will begin paying for resources that will allow them to scale the business faster & more profitably.
What Do Affiliate Marketers Pay For?
While affiliates have less responsibilities to pay for then other businesses, they still have a few particular things they should be paying for. You average affiliate is paying for…
A CRM, autoresponder, or page builder.
Traffic and leads.
Content management tool.
Most affiliates don't have to manage a customer or support once the sale is referred, which lessens their business responsibility and expenses on those kinds of business practices.
How To Lower The Costs Of Affiliate Marketing?
Many people and entrepreneurs are wanting to become a successful affiliate, but they aren't sure how they can make sure the costs will be low. Here are some steps you can follow to keep your affiliate marketing costs low and affordable…
Invest in an all inclusive CRM: This gives you a page builder and autoresponder all in one!
Create content instead of buying leads or traffic: More content means more free traffic!
Focus on follow up with your leads: Better follow up means more customers!
We hope you enjoyed this article, and we appreciate you reading it very much. Please feel free to share it and tell others about what you learned.
With our kindest regards,
Jon Weberg
Richard Weberg