What Is An Email Marketing Funnel And How Do They Work?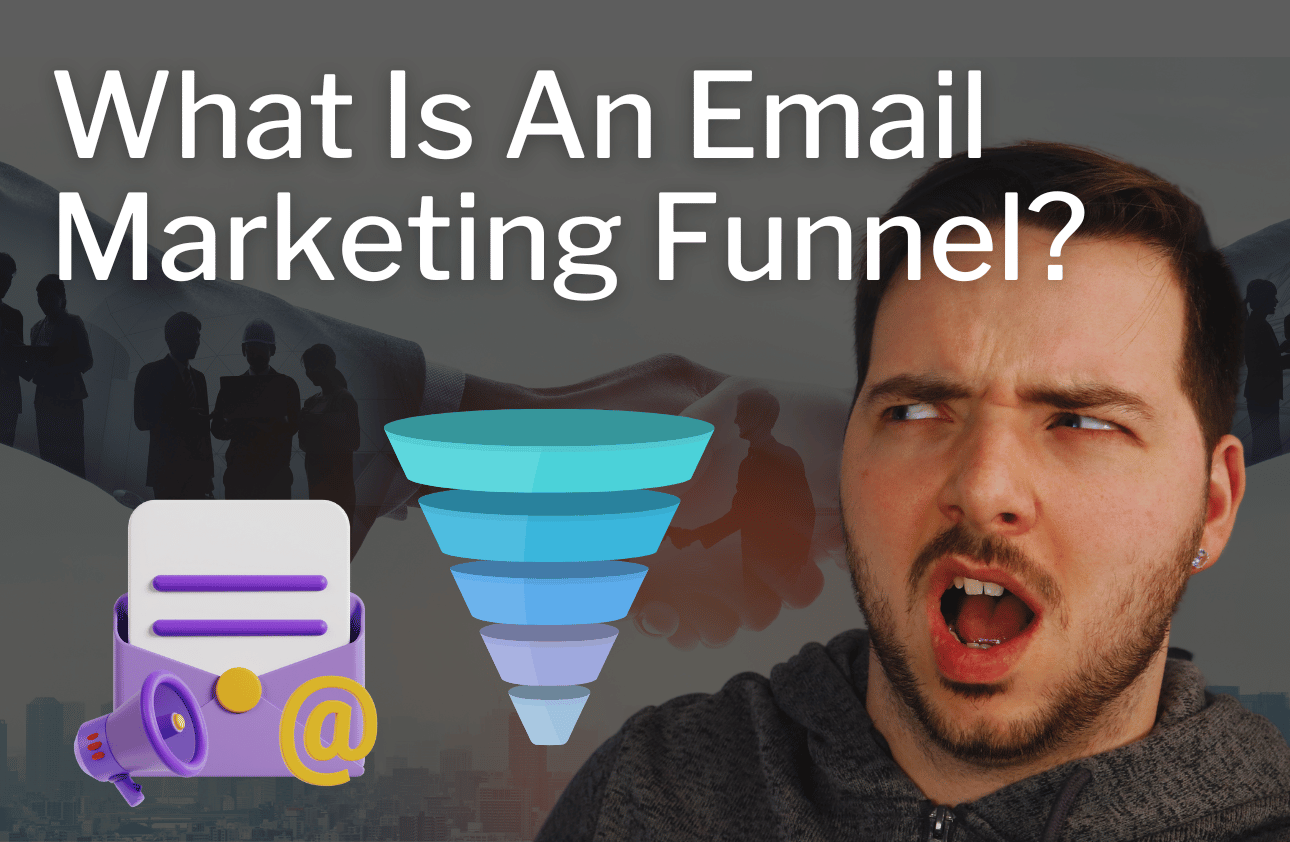 The world of email marketing has experienced tremendous growth in recent years, making it a highly effective strategy for businesses across every niche there is. One essential aspect of email marketing is the use of a well-structured funnel to engage, nurture, and convert leads into loyal customers. Together we're going to walk you through the concept of an email marketing funnel, explore it works, what it is, and how you can use it to generate leads & growth for your business.
What Is An Email Marketing Funnel?
An email marketing funnel is a strategic lead generation based funnel that guides your audience to become a lead, and receive a series of targeted emails. The funnel is designed to move subscribers through different stages of the buyer's journey, ultimately leading them to take a desired action, such as making a purchase, signing up for a service, or requesting more information.
They're affective because they…
Allow you to generate quality leads fast
Follow up consistently with each lead using a variety of follow up types
Segment leads based on their actions and inactions
Components Of An Email Marketing Funnel
Awareness Stage
The awareness stage is the initial phase where businesses aim to capture the attention of their target audience. This involves offering valuable content, such as informative blog posts, videos, or downloadable resources, in exchange for visitors' email addresses. By providing relevant and engaging content, you can attract potential customers and encourage them to subscribe to your email list. It can also include running ads, or cold email outreach.
Lead Nurturing Stage
Once subscribers have entered the funnel, the lead nurturing stage begins. At this point, you'll be building a relationship with the audience by delivering targeted and personalized emails. These should be made to educate your audience, provide value, and address leads' pain points, gradually nurturing them towards making a purchasing decision.
Conversion Stage
The conversion stage is where the actual sale or desired action takes place. By carefully crafting persuasive emails, you can encourage your subscribers to make a purchase, sign up for a webinar, or requesting a consultation. Well-timed and compelling calls-to-action within the emails play a crucial role in driving conversions. We've seen that a variety of email follow up coming from different perspectives performs the best in most campaigns.
Retention Stage
After a successful conversion, the email marketing funnel doesn't end. You must focus on retaining your customers and selling them other related products and services alike. By continuously providing value, personalized recommendations, exclusive offers, and timely updates, you'll increase customer satisfaction, repeat purchases, and brand loyalty.
Key Strategies for a Successful Email Marketing Funnel
Segmentation
Segmenting your email list based on subscriber preferences, demographics, or behavior allows for highly targeted and personalized email campaigns. This tailored approach increases engagement and conversion rates. Email segmentation in any email marketing funnel is key for higher profits.
Automation
Automation tools enable you to send relevant emails at predetermined intervals or trigger emails based on specific actions taken by your subscribers. This saves time, enhances efficiency, and ensures follows up are consistent. (It can also increase email deliverability)
A/B Testing
Testing different elements of your emails, such as subject lines, call-to-action buttons, or email layouts, helps identify the most effective strategies for engaging your audience and optimizing conversion rates.
Analytics and Optimization
Regularly monitoring email campaign performance through analytics allows businesses to identify areas for improvement and optimize their strategies. Metrics such as open rates, click-through rates, and conversion rates provide valuable insights for refining future email campaigns.
Final Thoughts On Email Marketing Funnels
An email marketing funnel is a powerful tool that enables businesses to engage, nurture, and convert leads into loyal customers. Through effective segmentation, automation, testing, and optimization, businesses can continuously improve their email marketing efforts and achieve their desired goals. Embracing the potential of an email marketing funnel will undoubtedly provide a competitive edge and contribute to the growth and profitability of any business.
Make sure all of your funnels lead with first generating leads, and secondly with the ability to nurture & follow up with those leads.
Without follow up and without first gathering a lead through your funnel, you'll drastically decrease your overall conversion rates.
With our kindest regards,
Jon Weberg
Richard Weberg