7 Best Affiliate Marketing Hacks For Success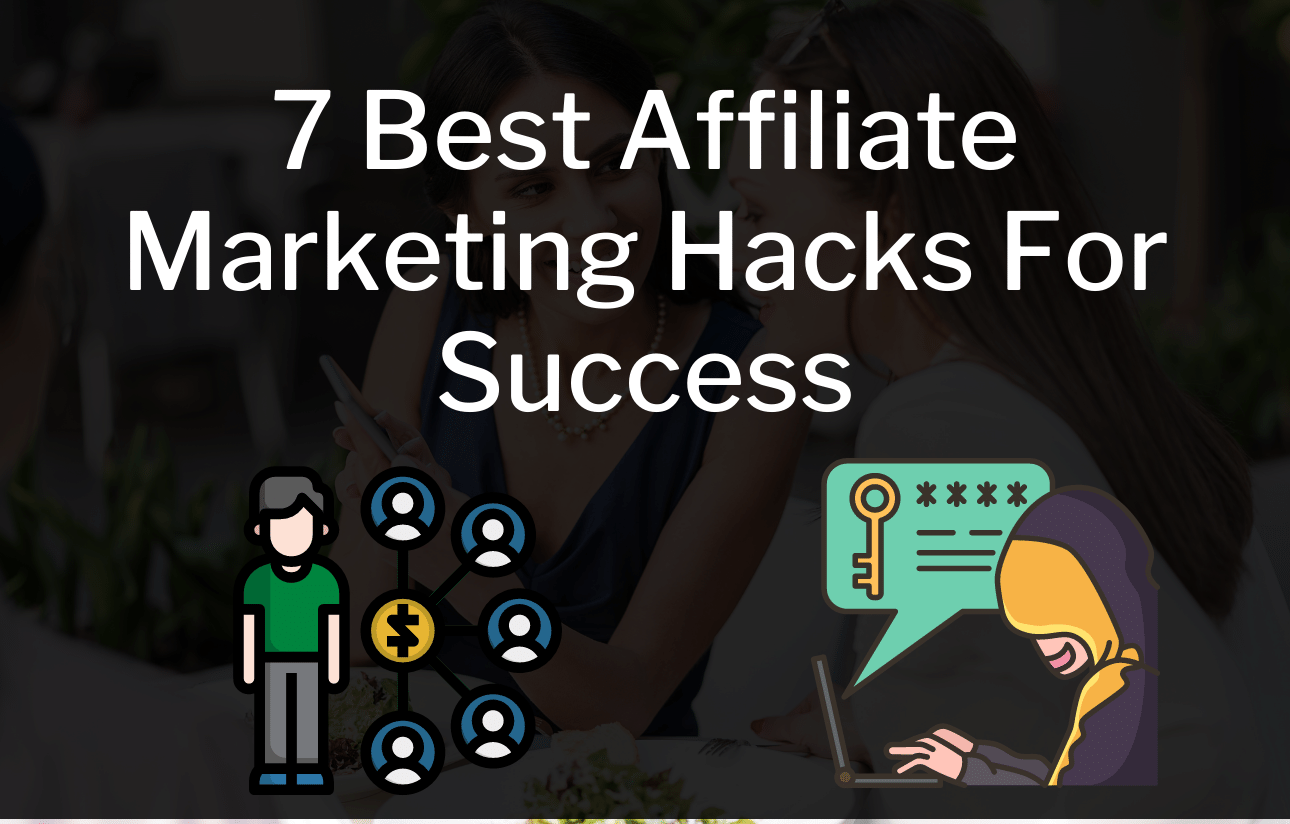 After learning these top affiliate marketing hacks you'll be able to grow your affiliate business more profitably. We've doing affiliate marketing for over 20 years combined while generating millions of dollars – so we're familiar with the 7 best affiliate marketing hacks. Each of hacks will help you optimize an important aspect of your affiliate marketing business.
Use these hacks and watch as start generating more affiliate sales with less costs. The question is, do all of the hacks work and can you use them easily?
Do Affiliate Marketing Hacks Actually Work?
Yes, affiliate marketing hacks and optimizations are well known for improving any affiliate marketers earnings. Affiliate hacks make different parts of your business convert higher and produce more results.
Because of this most affiliates are always searching for new ways to get more sales. These hacks will surely show you exactly how.
7 Best Affiliate Marketing Hacks
#1: Conversion Hacks
There is a variety of ways you can optimize different parts of your business. These conversion hacks can increase profits, lead production, and decrease costs. Here's a list of the best conversion hacks you can use.
Optimize Your Ads
Put Images Of Results Next To CTA's
Split Test Your Opt-In Forms
#2: Social Proofs And Testimonials
A great way to make your ads, landing pages, checkout carts and more – is with social proof on all of them. Social proof shows your customers that you are both credible and an authority. You can put them everywhere a customer is looking at a button or call to action. Either below or beside them.
#3: Content Creation At Mass Scale
Using content creation as an affiliate is one of the fastest ways to attract more quality leads. While yes, content creation is usually a long term lead generation strategy, it is well worth the effort. What makes content creation so scalable is the ability to spread one piece of content to multiple platforms.
#4: YouTube Shorts
Yes! YouTube shorts, Facebook Reelz, and TikTok short form video content can be used for affiliate marketing. In fact, right now one of the fastest ways to grow an affiliate marketing business is to use YouTube Shorts. They are easy to create, take minimal effort to make, and can easily go viral!
#5: Upselling Other Affiliate Offers
The fastest way to increase your commissions as an affiliate is to simply upsell your current customers other products. As long as any additional products and services are related to your main affiliate offer – you can cross sell as much as you want.
#6. Collecting Leads Upfront
Making sure that you are generating the lead first .vs. your affiliate program collecting the lead – allows you to keep the leads as a digital asset. This means that you are building your email list while selling an affiliate offer, and you aren't losing the lead in the process!
With this lead you can sell them other products and services, and so much more.
#7. Emailing And Following Up More Often
Making sure to email the leads you're collecting as an affiliate, can make or break your business. Follow up allows you to close more of your leads into actual customers. This of course generates you more profit that you can reinvest to scale your business faster.
Most affiliates only email their leads every week or so. If you want to maximize your results you'll want to email your leads on a daily basis. You can provide value, sell your offers, build your brand, and send your leads to content you produce.
Final Thoughts On The Best Affiliate Hacks
These strategies you just read are by far the best affiliate marketing hacks. We've both researched and have had decades worth of experience as affiliate marketers. This is why we're sure that these hacks can help you truly build your affiliate business efforts faster.
We appreciate you reading this article and wish you the best!
With our kindest regards,
Jon Weberg
Richard Weberg