Affiliate Marketing Copywriting Strategies That Work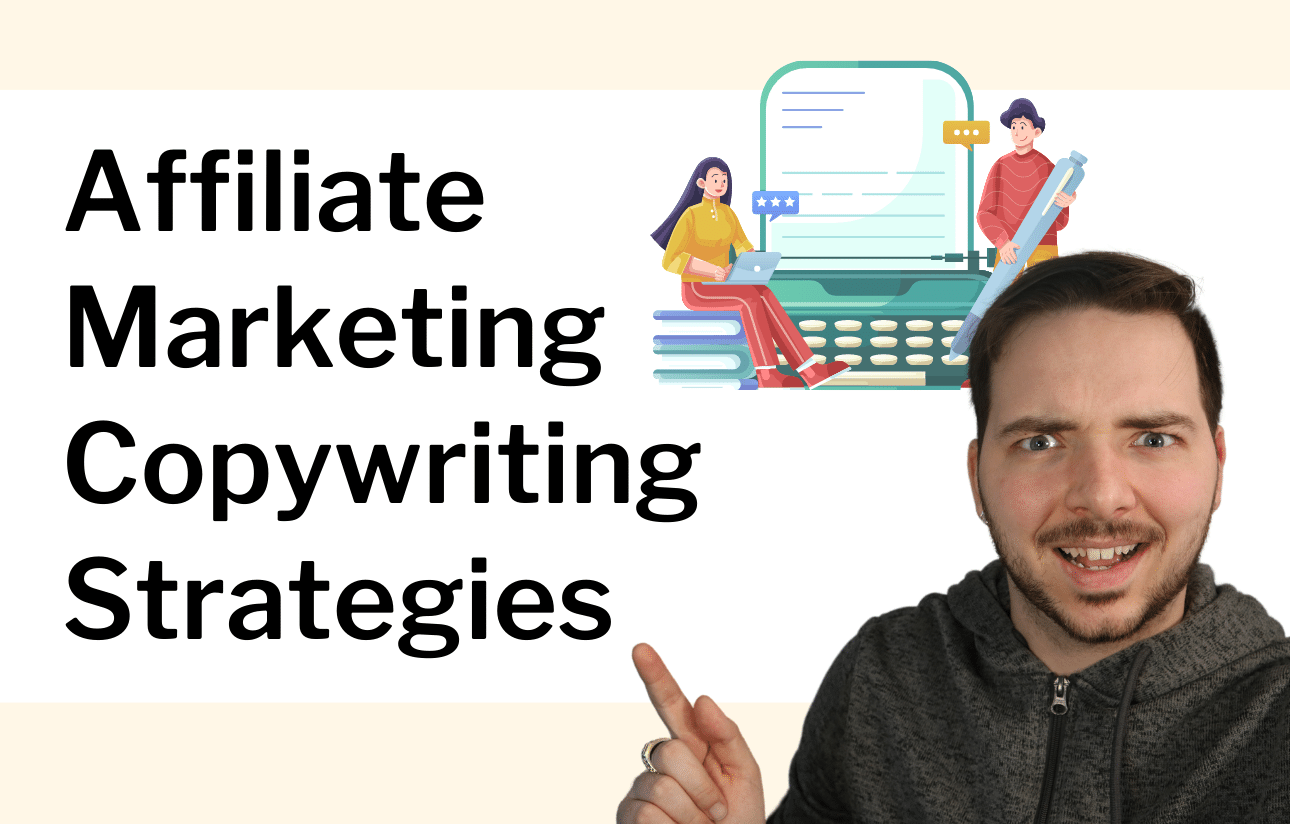 There are a variety of important copywriting strategies that you can use in affiliate marketing. Each strategy of copy has its own purpose and end goal, while all working together to land you customers. The affiliate marketing niche & industry has grown extensively and will most likely continue to do so for decades to come. This is why we're covering the most important affiliate marketing copywriting strategies & how to use them today.
Each strategy below can be used in any subniche in affiliate marketing. They are universal copywriting tactics & methods that we've perfected over the past 2 decades of being affiliate marketers. Here they are now…
Create Affiliate Marketing Copy That Has Tone
The kind of copywriting that your audience needs to read, is the kind of copy that has it's own tone or personality. Because the customers & leads reading your copy, are real people. They want to feel like you understand them, and that you can help them get the results they want from investing in your products & sercies.
This is why you'll want to use specific language that draws out emotions while also having it's own familiar feel. This "feel" or tone of writing can be difficult to do if you haven't written a lot of copy before. Especially in affiliate marketing however, having this tone or personality can be important.
How do you create tone and personality in your copy? Copy or write similarly to any other content or books you've read that have tone. Imagine you're writing 2 stories, one is a creepy thriller while the other is a romance novel.
They're both going to use some of the same words, however they each will also use a variety of certain words that don't match with the other. The romance novel won't have any gore, while the thriller might. Use feeling words that match the tone of your product or serviced you're selling as an affiliate.
Use Storytelling In Your Copywriting
Everyone loves a good story. Some are shorter, some are funny, but they all are different. While however, they all share an experience that has happened or that is made up. Regardless, stories are highly effective and truly give your audience a way to connect to your products & services. It gives them a trust factor with you, and allows them to buy at a higher rate.
Yes, using storytelling can raise your conversion rates as an affiliate marketer. You can use storytelling in video scripts, documentaries, blog posts, emails, you name it! Anywhere words are either spoken or written you can use storytelling in your copywriting.
Sometimes fitting in storytelling can be difficult, so only use it in circumstances that make sense for your affiliate marketing business.
Write Copy For Your Target Audience In Mind
This is one of the most common copywriting strategies that everyone needs to actively use more. Your copy should only be written to specifically attract your dream clients in mind. No, you don't want every single lead becoming a customer, and you don't want ever audience member becoming a lead.
You simply want to bring in only leads and customers who will retain and spend the most possibly with your business. This is why you sales pages, videos, emails, and any other content – needs to have your target audience in mind at all times.
Whether you're a full time affiliate marketer or only doing affiliate marketing as a side hustle, using this copy tactic is a smart move.
Write To Keep Out Bad Leads & Bad Customers
If you want to truly be able to grow you affiliate marketing business profitably and at scale – you need to keep customers and leads out. Yes, you don't want everyone as a customer. Contrary to popular belief, more is not always better. You want to ensure that you aren't bringing in "trouble customers" or "bad leads" that aren't actually going to be able to afford or want your products & services.
This is why your copywriting needs to be specific enough to only bring in the best kinds of customers and leads you want. Consider getting an affiliate marketing mentor or coach if you want to learn how to do better at copywriting.
What Is Content Writing Affiliate Marketing?
Doing content writing in affiliate marketing, means that you're creating blog content or social media content in order to generate leads. Content writing can be extremely profitable for generating both leads and customers for your affiliate business.
We hope this copywriting affiliate marketing article was helpful, we appreciate you reading it!
With our kindest regards,
Jon Weberg
Richard Weberg