The 4 Best Affiliate Marketing Books To Buy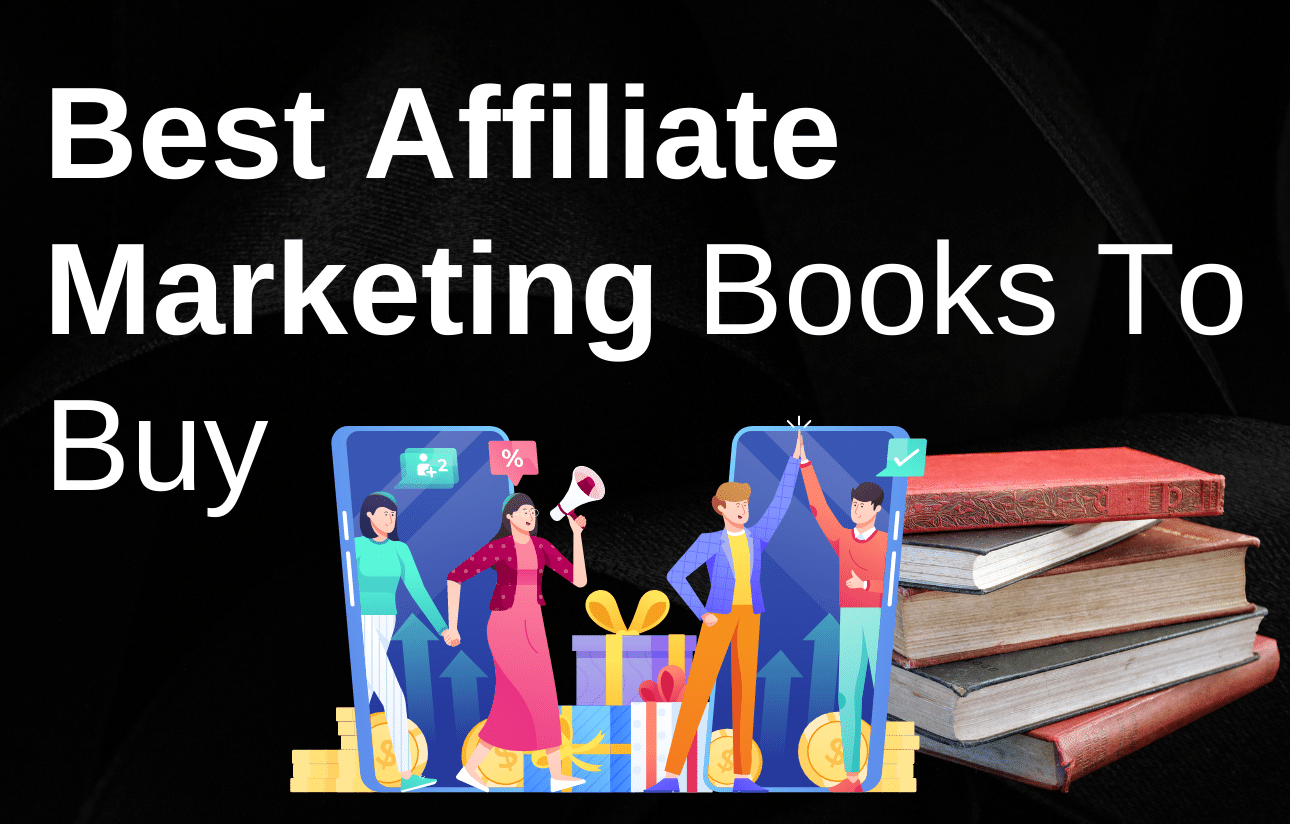 Books have always been the greatest source of new learning. A good book, especially covering affiliate marketing, will allow you to expand your knowledge that you then can use to get better results in your life. In the affiliate marketing space, there aren't a lot of books that have written. However, out of the affiliate marketing books that have been made, there are a select few that stand out.
We'll be walking you through the best affiliate marketing books to buy regardless of your pass experience being an affiliate marketer. These books we've read ourselves, and have seen a variety of positive reviews from. Each affiliate marketing book is of the highest quality and contains beginner to expert friendly affiliate marketing training & guidance.
List Of Best Affiliate Marketing Books To Buy Now
Each affiliate marketing book below is among the top knowledge you can find on being an affiliate. Each book is written by an affiliate marketer, and will show you how to turn a profit in the affiliate marketing business.
Affiliate Marketing For Dummies Books
Yes, another for dummies book, but this time talking about how affiliate marketing can be a very profitable side income for you to develop and have. This is a great book and is especially useful for beginners in affiliate marketing. The author is Ted Sudol.
You'll be able to become a full time affiliate marketer after reading this book.
Affiliate Marketing For Beginners
Obviously from the title, you can tell what this book is going to teach you. It's a complete beginners to medium level book on affiliate marketing. Created by SFQ Publishing.
After reading this book you'll understand how affiliate links work, how to generate traffic for an affiliate offers, and so much more. This beginners guide for affiliate marketing is quite extensive and easy to read.
Finally Wealthy
A book written by one of the best affiliate marketers and business builders in the world, Jon Weberg created a complete masterpiece of literature. You can grab the digital version of Finally Wealthy on Jon's website. Or you can purchase a hardcover or softcover copy on Amazon.
This book goes over how to setup an highly profitable online business of any kind, including affiliate marketing. You'll learn as well how to manage your personal and business wealth. This affiliate book focuses on doing affiliate practices very profitably.
Affiliate Marketing Secrets Book
A new book on affiliate marketing created by Stephen Hockman, this is a mid to more experienced level of education on how to improve your affiliate business as an affiliate marketer.
The affiliate secrets shared in this book are extremely useable and practical, while also not being generic. You'll learn how to generate leads for your affiliate business and also how to close leads into customers.
Why Should You Buy Affiliate Marketing Books?
You should invest in a book on affiliate marketing because of their ability to reduce your learning curve. Most people get into affiliate marketing through learning online. They watch free YouTube videos and cheap courses, but yet never truly grasp how affiliate marketing works & how to scale an affiliate business.
So, reduce your learning curve and save yourself from having to experiment, by getting a book on affiliate marketing.
Is An Affiliate Marketing Book Useful?
Yes, any books on affiliate marketing are going to be useful. You'll be able to learn more about being an affiliate from actual affiliate marketers who are successful. If you want to become an affiliate who can grow their business quickly, you may want to even consider investing in more then one book at a time.
Affiliate Marketers With Noteworthy Books
If you're interested in finding affiliate marketers who have written affiliate marketing books that are noteworthy, here's the best ones to learn from.
Igor Kheifets – Created a book on affiliate marketing and the lifestyle you achieve from it.
Craig Campbell – Created an SEO book on affiliate marketing.
There are not very many books on affiliate marketing that have been written. However, this is a good thing! Because it means that the books that are written about the topic, aren't diluted and of low quality. Most affiliate marketing books you read will be quite valuable and teach you a lot about this fast growing industry.
Final Thoughts On These Books
Regardless of which of these books you decide to read, you should know they all are filled with useful information. We have read all of these books ourselves so we can provide accurate information on them.
Here's all of the information you'll learn about the affiliate marketing industry from reading the books we've provided above…
How affiliate marketing works.
How to grow your affiliate marketing income.
Lists of each best affiliate marketing program to join.
Which affiliate programs to avoid
Features and incentives to look for when promoting any affiliate offer.
If a book doesn't suit you, then you could consider investing in an affiliate marketing mentor.
We hope you enjoyed this affiliate marketing book article, have a great day.
With our kindest regards,
Jon Weberg
Richard Weberg