3 Low Cost MLM Companies To Join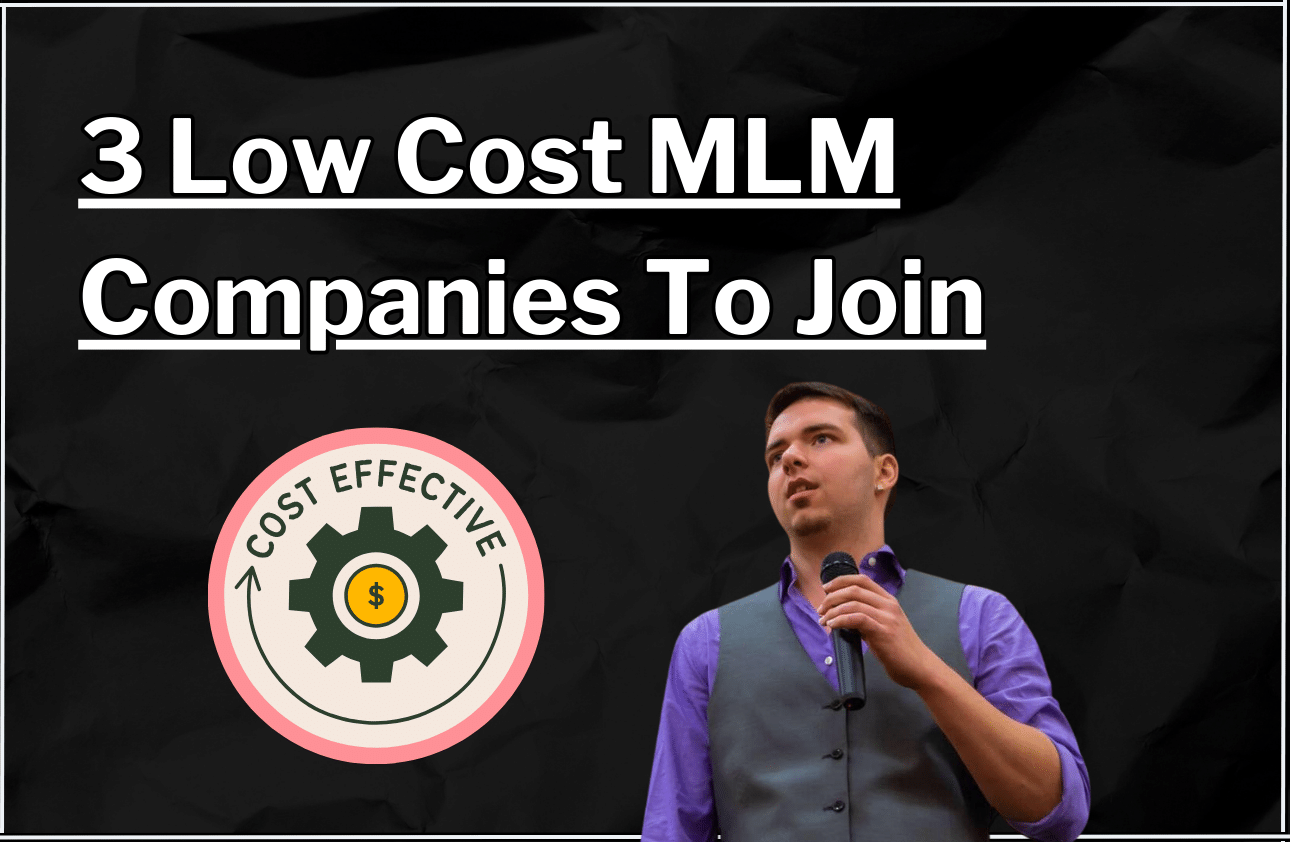 Being able to easily find an affordable MLM company to become a part of can be difficult at times. That's why this list of low cost MLM companies has been put together for you. You can easily see specific details surrounding each company, how much they cost to join, and what makes them some of the best MLM companies to make money with.
Each of these low cost companies in network marketing have been in the industry for a minimum of 10 years. We're also both customers and affiliates for each of them, which means we have an extensive experiences making sure & testing that they're high quality for you to join. Let's walk you through each low cost option now…
3 Low Cost MLM Companies
GotBackup
For only $9.97, you can become a member of one of the hottest MLM companies in the world right now. With an extremely low cost of entry, you can get immediate access to the product for less than $10 a month. The parent company behind GotBackup has been in the industry for well over 20 years. They have a tested and proven track record, get great reviews, and their products & services actually work.
You should consider joining GotBackup if you want to be a part of a network marketing company that pays great commissions and compensation for all affiliates. Yes, you can earn up to 200% per sale you generate with this company. That's not even including the other ways you earn commissions and money through the company.
Now Lifestyle
NowLifestyle is a CRM that allows you to promote a variety of products and services at a decently low cost. For between $24.97 – $50 per month, you'll be able to not just be a user of their product, but also a customer.
While NLS is the parent company of several other subcompanies that are also MLM's, it is among the most profitable options available to you. It as well, is extremely affordable and is considered to be a low cost to join for most people.
Traffic Authority
You can join and and become a reseller of Traffic Authority, for free! Yes, you can sell their product of traffic and leads without spending a penny. Now, you will earn less then if you were higher up in the compensation plan through buying traffic packages yourself, however that is completely optional. Now, it can be easy for MLM affiliates and network marketers to promote this product since it is a product that every single business owner in the world wants and needs. Leads and traffic!
Are Low Cost MLM's Better Then High Cost Ones?
Not necessarily. Just because an MLM cost less then another, that doesn't decide how much you can earn or the quality of the multi level marketing company in question. This is why you should do thorough research into any MLM or network marketing company you're looking into joining. Whether as a customer or as an affiliate, you need to only join MLM's that have integrity, ethics, good compensation plans, and that have longevity in mind.
Low cost means that most people can afford the costs to join and be a distributor and customer with the MLM in question.
Often, it can be easier to recruit new customers for an MLM that isn't to expensive for most.
Can You Earn A Lot Of Money In MLM Even If It Doesn't Cost A Lot?
Yes! The great thing about low cost MLM's is the recurring commissions you often can earn for years after promoting the MLM. Recurring commissions usually end up generating $1,000's – $10,000's per month – depending on how big your team of both distributors and customers are
Don't let "low cost" and "low entry point" keep you from joining any multi-level marketing company. You should join an MLM not on your earning potential, but on the quality of the products and services the company offers.
People don't stick as customers with bad companies that are unethical, because of this, it means low long term earnings regardless of the cost to join. Make sure the low cost MLM you join has a good MLM affiliate program that pays decent commissions.
Final Thoughts On Low Cost MLM's To Join
When deciding to join a low cost MLM, consider not just the cost to join, but other important factors as well. Becoming a part of an MLM or network marketing company is a big decision – so treat it with important.
After being in the network marketing industry for well over 20 years, we've became extremely experienced at being able to identify quality MLM's and work from home opportunities. There are some that just want your money, and others that can make you a ton of money over time. Join only the best MLM's that care about your individual success.
With our kindest regards,
Jon Weberg
Richard Weberg