Is MLM An Affiliate Program?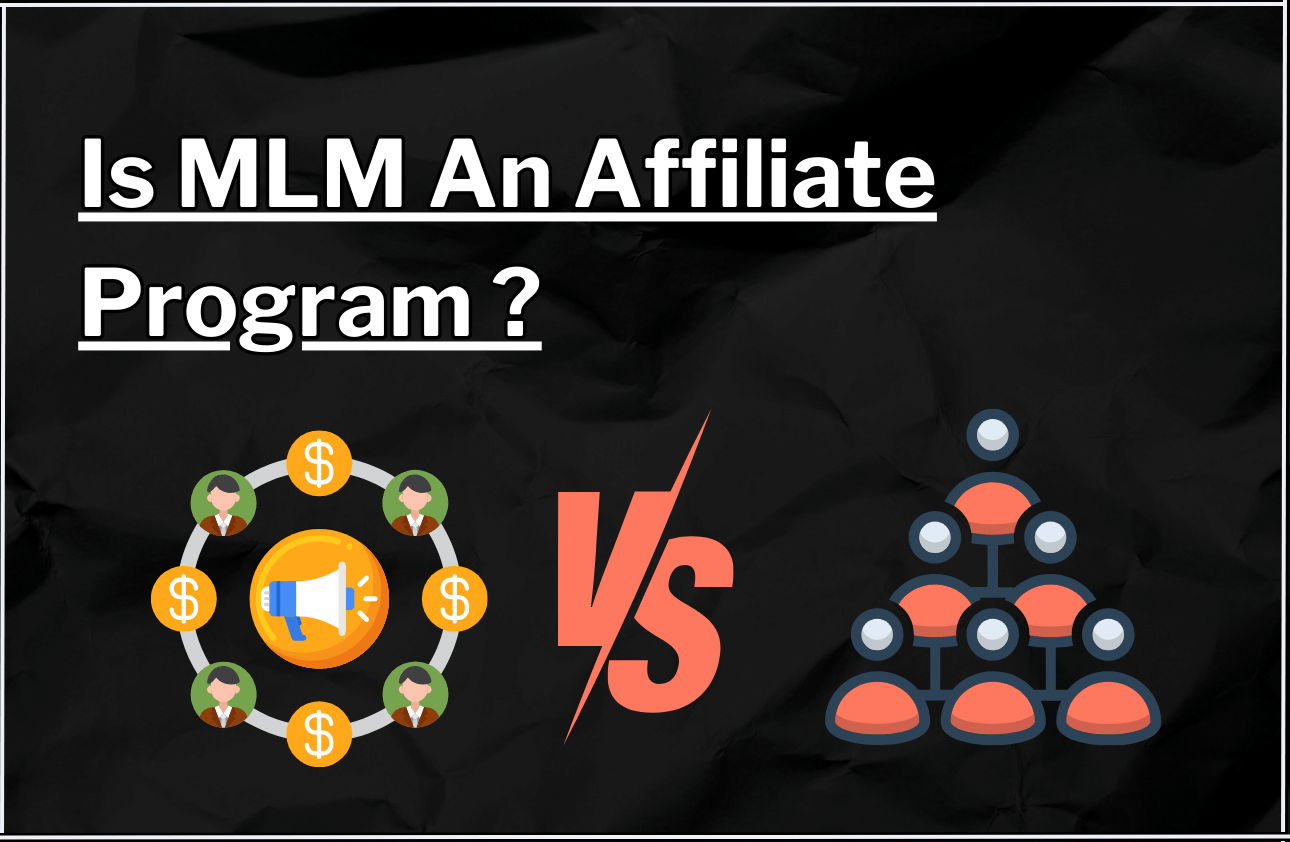 Yes, MLM or multi level marketing is technically an affiliate program. Those who become "distributors" for an MLM or network marketing company, are technically affiliate marketing partners. They earn a percentage of the sale, called a commissions, from ever customer they refer to the company or business in question. The only difference between an MLM and an affiliate program, is the "pyramid like structure" of an MLM.
However, while MLM is technically affiliate marketing, it's important to make the distinction between what makes the 2 business models quite different from one another. In this walkthrough and article we want to highlight some of both similarities and differences alike.
Is MLM Commission Based?
Yes, every MLM is commission based in 1 way or another. While multi-level marketing companies pay multiple levels deep, and also often have more than 1 way you can earn commissions, they are commission based. This is one of the similarities MLM's and network marketing companies have with affiliate marketing.
The commissions paid from MLM's .vs. affiliate marketing is around the same amount. However, the total earning potential is more in MLM's or network marketing since you're able to earn commissions on multiple levels deep. While you may earn 50% from an affiliate program, you can earn multiple levels deep from your own referrals customers they bring in as well. This is where there is an advantage for the MLM industry.
However, this advantage is only in place when your team is able to duplicate and grow over time. This allows for you to potentially earn more in MLM compensation.
What's Better Than MLM?
While you can earn lucrative commissions an an MLM affiliate marketer, there are other industries with less complications that may be a better fit for your lifestyle. Here are a few of the other side hustles that may be worth taking a look at…
Affiliate Marketing – The reason affiliate marketing can often be considered better then MLM is because of less bias and lies about the industry. People confuse MLM's with pyramid schemes. While they both use affiliate marketing, they are not the same thing. This is why becoming an affiliate marketer may be a better choice.
Freelancing – Freelancing requires a decent level of skill to be able to be successful with. However, it is also a fairly profitable side hustle that anyone can start. We recommend it for those who may have or want to learn a digital marketing skill of some kind.
Business Ownership – Owning your own products and services means you collect 100% of the sale, however you are also responsible 100% for the business itself. People choose to be business owners when they want to be able to scale and achieve 8+ figures of profit.
Influencer – While being an influencer takes time, companies are stilling willing to pay top dollar to influencers who can drive views and brand awareness. Even micro-influencers have begun to see much success in the industry. Also as an influencer, you can expand your reach by being an affiliate as well or launching your own products.
Final Thoughts On MLM Being An Affiliate Program
While MLM's an affiliate programs both rely upon some of the same strategies to recruit new customers, and they both pay commissions in a similar way, they are different in a few ways. Every MLM has an affiliate program and that's how they track sales from every affiliate or distributor.
Let us know how helpful this walkthrough was, and if you want to learn more about either MLM's or affiliate programs. Remember that not all MLM affiliate programs are good, so be careful when choosing which one you are going to become a part of.
With our kindest regards,
Jon Weberg
Richard Weberg