When Does An Affiliate Get Paid?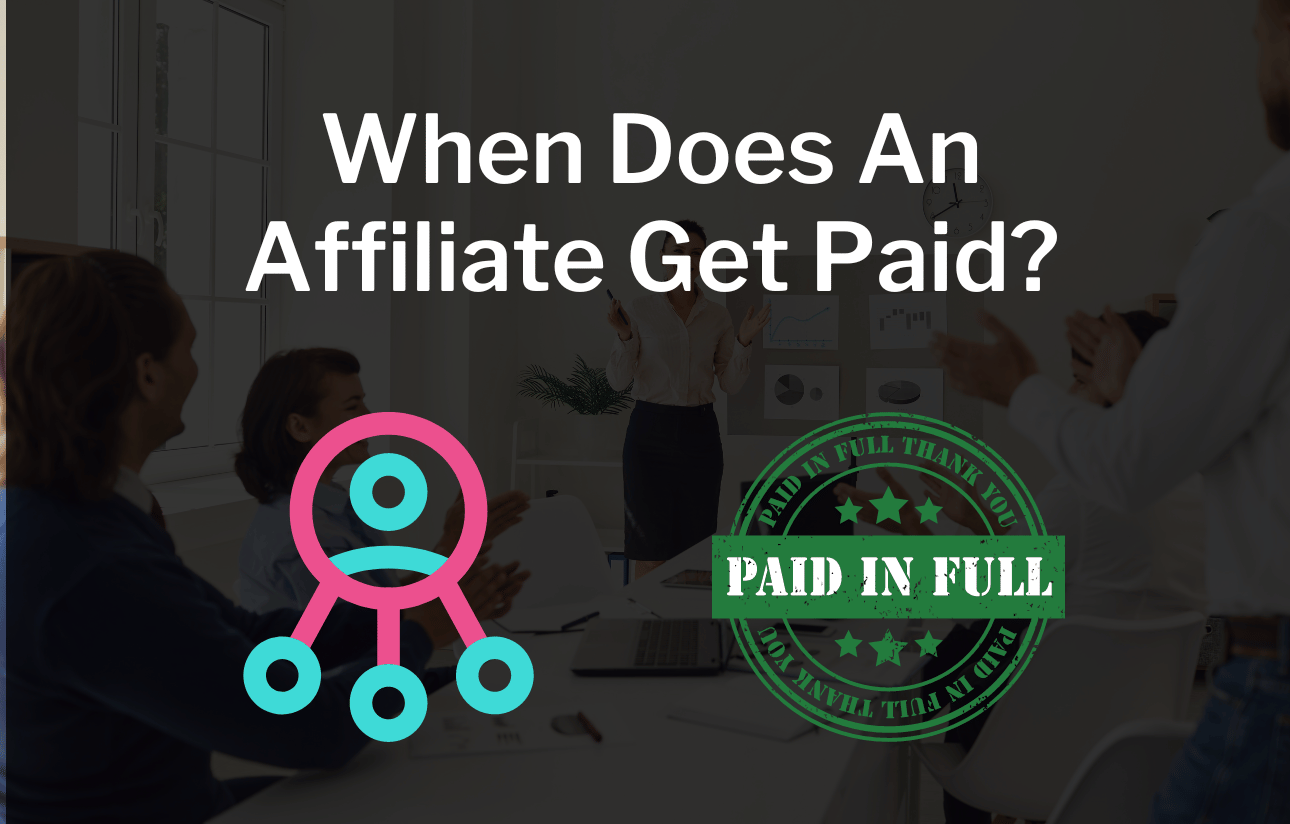 Getting paid as an affiliate marketer is very important. Affiliates want to get paid the exact commissions they are owed and also on a regularly consistent basis. When does an affiliate get paid, and do they get paid everything they're owed every time? This quick read of an article will walk you through and answer these questions, and give an in depth look into when, why, and how affiliates get paid.
After being affiliates for over 2 decades, we've been paid by hundreds of affiliate programs so we understand how and why they pay the way they do.
When Does An Affiliate Get Paid?
Affiliates typically get paid when they have reached a certain threshold of earned commissions, such as a minimum balance or a minimum number of sales. The specific payment terms depend on the affiliate program and the merchant. Some affiliates get paid on a monthly basis, while others get paid more frequently, such as every week or every day.
The frequency of payments also depends on the payment method being used. Some affiliates get paid via check or bank transfer, while others use a payment service such as PayPal or Stripe.
An example of this would be…
An affiliate marketer gets paid by the affiliate program they promote, every 2 weeks, if they have surpassed over $100 in owed commissions.
Why Having Different Payment Methods Is Important For Affiliates
Affiliates want to get paid on a timely and accurate manner. They care about accurate tracking, and do not appreciate having any issues surrounding how or when they are to be paid. How do we know this? After being affiliate marketers for over 20 years, and working with 1,000's of affiliates, we have identified this to be the most important part of any affiliate program. (other then how much you are paid as a commission percentage)
Because of this, affiliates need a reliable variety of ways to get paid. Most often you'll want to be able to pay affiliates through 3 possible sources of payments…
ACH / Direct to bank transfer.
Stripe / PayPal / Online payment processor.
Check or other direct payment method.
Being able to pay affiliates using these methods will attract more affiliate to promote any affiliate programs you are operating or manage.
Does An Affiliate Get Paid All Of The Commissions They Generate?
Not entirely, most often affiliates have withheld a "claw back" or "tax" from their commissions by the affiliate program they are promoting for. Affiliate programs and companies have to ensure that in case of a refund or chargeback, that they have money on hand to cover those expenses for them.
This is why whether or not you see it, affiliate programs do hold a tiny portion of affiliate sales generated for covering a variety of different potential affiliate related expenses. Otherwise in most cases affiliates are generally paid the total commissions they are owed.
Final Thoughts On Paying Affiliates On Time
Everyone wants to be paid properly and on time. This is why affiliates also believe it is important to get their pay in a fair way from affiliate programs they promote offers for.
If you want to learn more about affiliate marketing and how it works the make sure to read through the other affiliate content on this blog. We are experts who have profitable been affiliates at an 8.4X profit margin.
With our kindest regards,
Jon Weberg
Richard Weberg