How Are Affiliate Commissions Paid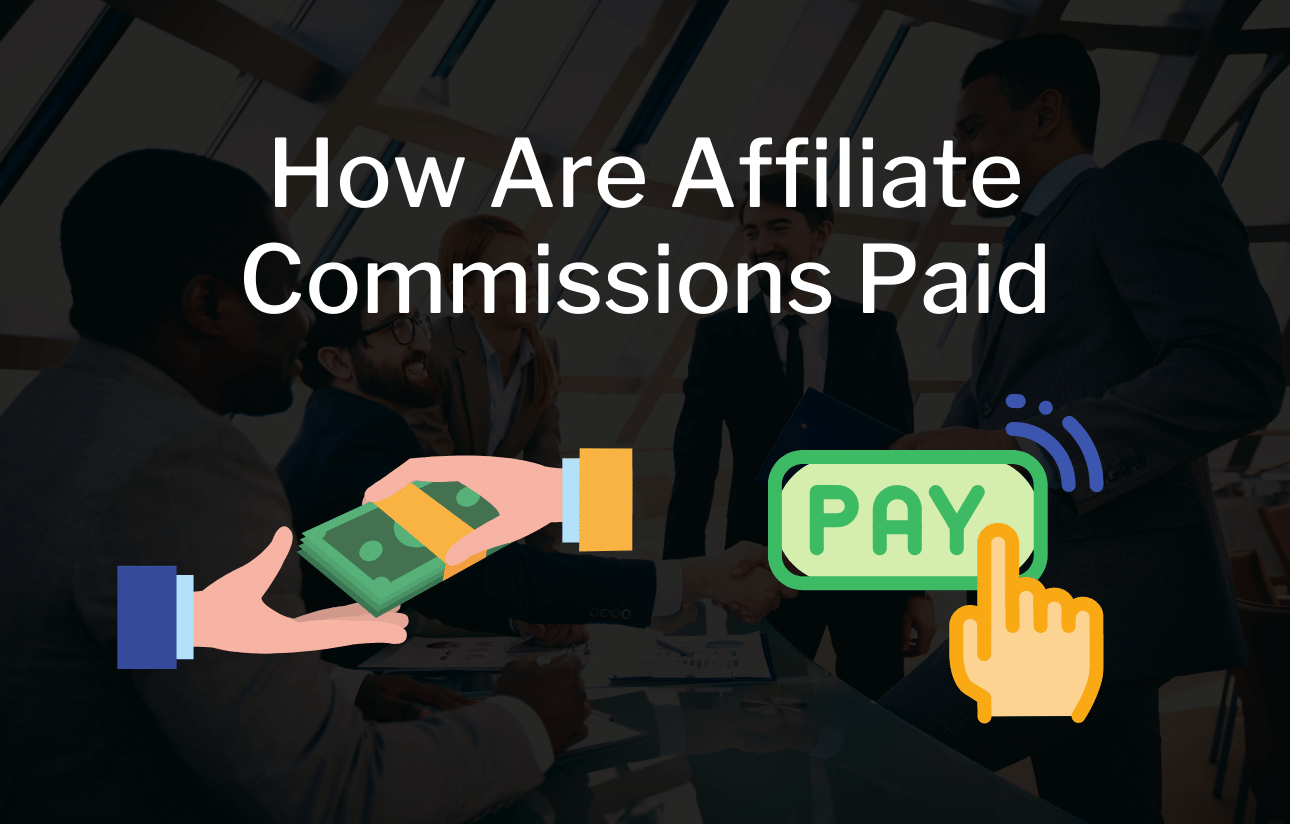 There is a variety of ways that affiliate commissions can be paid that we'll be walking you through. Each of these methods for paying affiliates allows both affiliates and affiliate programs to easily transfer commissions. Let's go through now and answer how are affiliate commissions paid, and we'll discuss other important information.
This will be an exact and detailed guide that comes from 2 decades of experience being affiliate marketers, working with CPA networks, and generating millions of dollars online.
How Are Affiliate Commissions Paid
There are 3 ways or metrics that are tracked in order to pay affiliates. You'll get paid from one of these ways based upon the payment details supplied by your affiliate program you're promoting. You should know as well that not all affiliate programs are the same, so there is a variety on ways affiliate commissions are paid.
Paid Per Sale
Most affiliate marketers are paid per sale that they generate for an affiliate program. You get an affiliate sales page or affiliate landing page that tracks who purchases a product or service. The sale is then recording – showing who was referred by the affiliate and the amount of commissions owed to the affiliate for the sale.
Paid Per Lead
Some affiliates are paid for every lead they generate. This usually is the case for CPA networks. You'll get an affiliate landing page or opt-in page that tracks when leads submit a form. You'll then get paid a certain commission per lead you refer. Keep in mind that affiliate programs monitor lead quality, so will have to refer qualified leads in order to receive commissions.
Paid Per Click
The most rare way to be earn affiliate commissions is to be paid for every click you generate to an affiliate link or offer. This is not a fairly common way to be paid for the results you generate a business as an affiliate marketer, but it can be a profitable one. You have to have a high quality interested audience in the offers you are promoting.
What Payments Methods Are Used To Pay Affiliates?
There are 3 main payment methods that most affiliate programs use to pay their affiliates. Here is the list of them and how they work. Your commission rate will partially dictate how much you are paid or ake.
Direct Bank Transfer
Some affiliate programs will send your commissions directly to your bank. They will ask for an account and routing number in order to identify you particular bank – and then they will automatically send your commissions on a recurring basis depending on if you are past the, "payment threshold".
This payment threshold, is simple a minimum amount of commissions owed you must have in your account in order for an affiliate payment to be sent.
Payment Processors
It is also a common payment practice to send affiliate their commissions to a payment processor account. This means that they will send your owed money to a Stripe, Paypal, or similar account.
You then can withdraw the funds in your payment processor account to your bank or other account that you desire.
Company Debit Cards
On a rare occasion some affiliate companies and programs allow you to be paid directly to a debit card. Your commissions will be put onto this card as money to spend however you want. This is a less common payment method but some affiliate prefer to not directly collect commission to a bank account.
Final Thoughts
Getting paid as an affiliate is a simple yet exciting process. This article walked you through every details of the affiliate payment cycle, the methods used for being paid as an affiliate marketing, and how it all works together.
If you want to learn more about affiliate marketing you should read more articles on our blog.
Thank you so much for reading!
With our kindest regards,
Jon Weberg
Richard Weberg