Mobile Affiliate Marketing And How It Works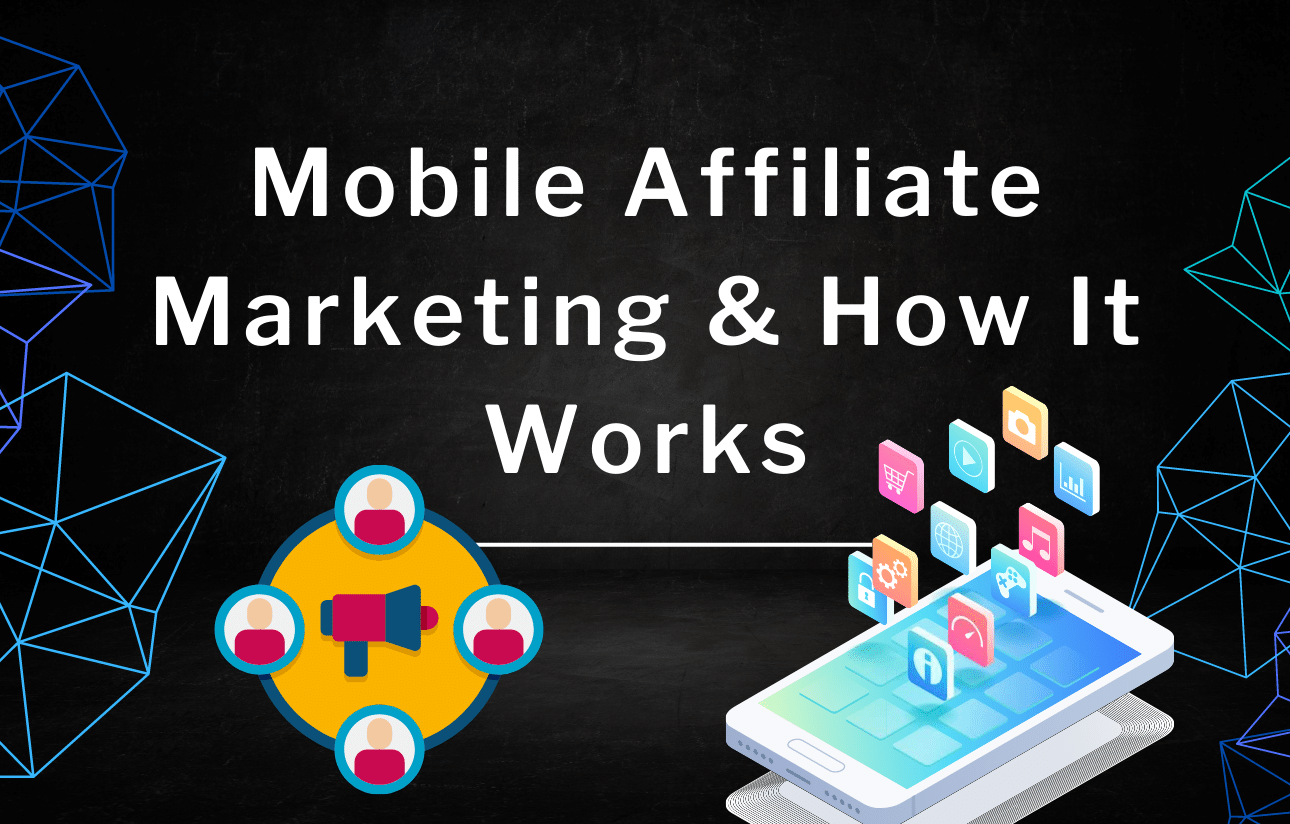 While affiliate marketing is not a new business practice for entrepreneurs, mobile affiliate marketing is. The mobile affiliate industry is growing rapidly as more and more people are looking to make earning money online as an affiliate, easier. Affiliate marketing from a cellphone, tablet, and other devices, is growing in popularity right now.
We'll be walking through why mobile affiliate marketing business may be one you want to adopt or use in your affiliate marketing journey. Because, yes you can do affiliate marketing from you phone. An entire affiliate business can be ran from any mobile device you can name.
Let's go through a full guide of mobile affiliate marketing in todays world.
How Does Mobile Affiliate Marketing Work?
Mobile affiliate marketing works very similarly to how normal affiliate marketing works. The only difference is that in mobile affiliate marketing, you are doing all of your affiliate work on a mobile device. This could be a cellphone, tablet, iPad, or other device.
This means that you will be doing all of the following from your mobile device…
Content creation
Managing affiliate offers
Following up with leads and customers
Mobile marketing as an affiliate can be easy to do once you get your affiliate business setup. Then it's just the process of managing the business.
Is Mobile Affiliate Marketing Easy?
It depends on how well you do with technology and phones in general. If you know how to operate phones and mobile devices easily then running your affiliate business from your phone won't be to difficult.
If you want to make it much easier to be an affiliate marketer by using your phone, then you will want to use a mobile device that has a larger screen. The larger the screen you use to build your business, the easier it will be to run it.
Can Anyone With A Mobile Device Be An Affiliate?
Yes, anyone from anywhere in the world can be an affiliate. As long as you have a phone or computer, then you can be an affiliate marketer. And yes, you can still be an affiliate profitably!
It will be more difficult, but still doable mobile. Being able to be answer with mobile affiliate marketing has attracted more entrepreneurs to join the affiliate marketing niche.
It could be a good idea to get an affiliate marketing mobile device that is separate from your main device. So then you don't confuse business marketing with your normal daily communications.
Steps To Run An Affiliate Marketing Business From Any Mobile Device
If you want to do affiliate marketing from your phone or mobile device, these are the best steps to take.
Get a mobile device or phone that can handle be used to run a business.
Optimize your device or mobile phone to be able to run your new business as an affiliate
Choose the affiliate niche or industry you're going offer. (Such as high ticket affiliate marketing)
Create a process for generating affiliate customers & affiliate sales
Start generating traffic to get leads & customers
Optimize and scale your affiliate business
We hope you enjoyed this article and now understand how to use a mobile device to be an affiliate marketer.
What App Can I Use To Be A Mobile Affiliate?
There are a variety of apps you can use to do mobile affiliate marketing correctly. We suggest that you use ClickBank, JVZoo, or Awin. All have great affiliate marketing programs, offers, and more. They make marketing on a mobile as an affiliate, pretty easy. Each affiliate network may or may not have their own mobile apps.
Making An Affiliate Offer Mobile Friendly
Another aspect of mobile affiliate marketing, is the process of making any affiliate offer mobile friendly. This is needed because of the rising number of consumers buying affiliate products from their phones and mobile devices. The affiliate marketing world is growing rapidly so it's important to have all sales pages, opt-in pages, and checkout carts mobile friendly.
We hope you enjoyed this article on mobile affiliate marketing. After being in the affiliate industry for over 2 decades, we have done marketing on a mobile device on a variety of occasions
With our kindest regards,
Jon Weberg
Richard Weberg