Is Affiliate Marketing Saturated?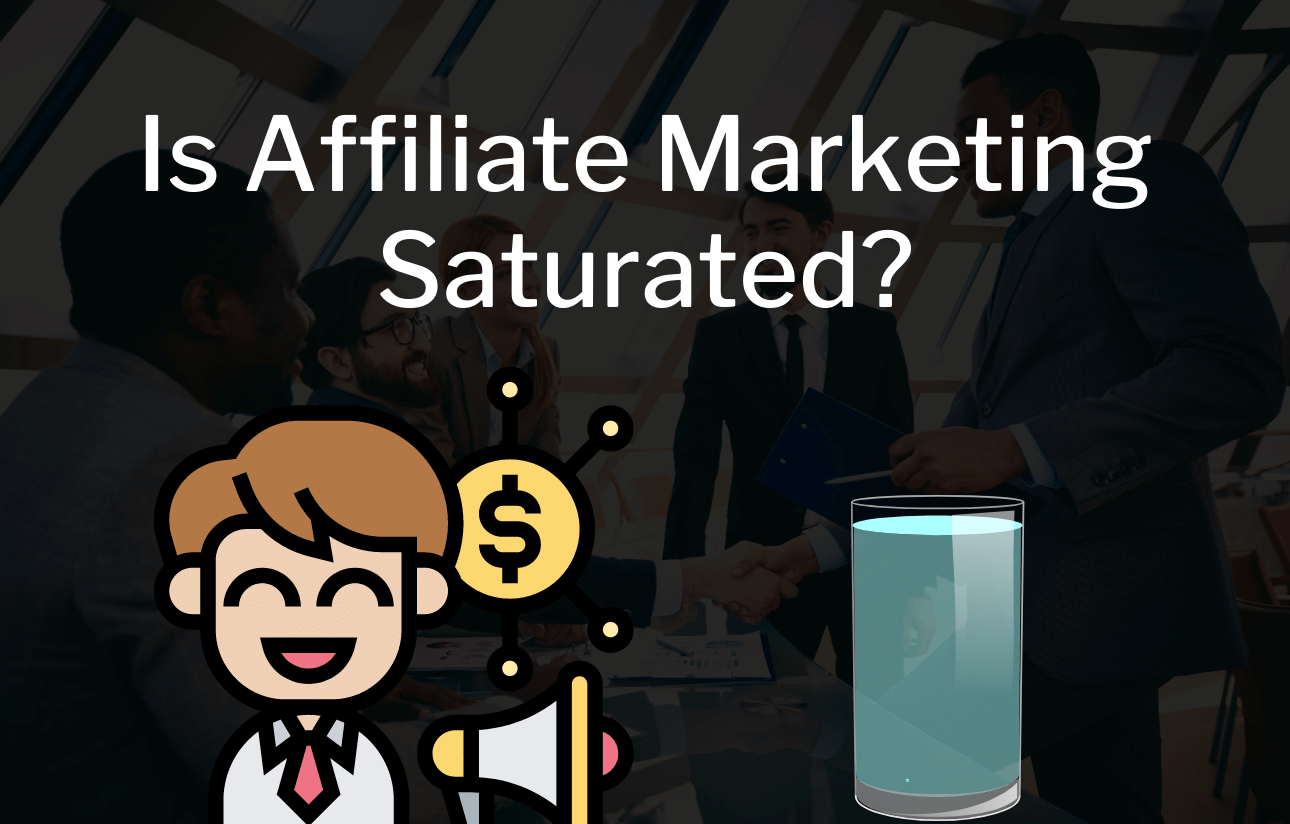 The growth of the affiliate marketing industry is unmatched. Affiliate marketing now expands to reach every other industry or niche across the world. The question is, are to many people doing affiliate marketing for you to join? Is affiliate marketing saturated? And, what can you do about it? We'll be answered that question below, and discussing so much more about affiliate saturation.
Let's walk through affiliate marketing saturation, does it exist, and so much more.
Is Affiliate Marketing Saturated?
No, affiliate marketing is not saturated. Affiliate marketing is expanding so rapidly and in so many other industries, there are continually new affiliate marketing opportunities to explore. There are more affiliate programs, niches, and companies then there have ever been before. The vast majority of them are undiscovered or only have a few heavy hitting affiliates promoting them.
Now, is the best time to become an affiliate marketer. There are a nearly limitless number of different kinds of affiliate programs you can promote with little to no competition. Even affiliate opportunities that have many affiliates aren't saturated, because the company itself is not at a market cap or saturation level yet.
Will Affiliate Marketing Become Saturated?
Most likely, no. Because there are constantly new affiliate programs and industries being created. Affiliate marketing is expanding to quickly for it to ever become saturated. Billions of dollars are generated every year from affiliate marketing which makes it a truly influential and expanding market.
Even the affiliate programs with thousands of affiliates are not necessarily saturated yet. Affiliate marketing saturation is only a reality once the business being promoted meets market saturation. Very few businesses that have affiliate marketing programs are even near "saturating" their market. This legit business practice will unsaturated for decades or more.
Should Affiliate Saturation Concern You?
No, there are always new lead generation methods, and angles to promote an affiliate offer. This means it's very difficult to truly become a part of a saturated market in any industry or niche. For example…
Some people believe the health and wellness niche is saturated. Yet every single year, more businesses are launched in the health and wellness space. And, more people become customers of the health and wellness space. So, don't worry about affiliate marketing saturation.
Focus more on your affiliate marketing campaigns and on how to make them more effective. This will fight saturation more then anything else can.
Final Thoughts
There will be a few decades until even a few industries come near affiliate marketing saturation. So, you don't have to worry about it happening. There are so many ways to counteract saturation that it doesn't matter as much as it used to years ago.
If you always are improving and optimizing your business as an affiliate marketer, you'll be able to do affiliate marketing effectively. Regardless of saturation in any industry or niche.
Thank you so much for reading through this article, we appreciate sharing our decades worth of affiliate experience with you.
With our kindest regards,
Jon Weberg
Richard Weberg