Is Affiliate Marketing Legal?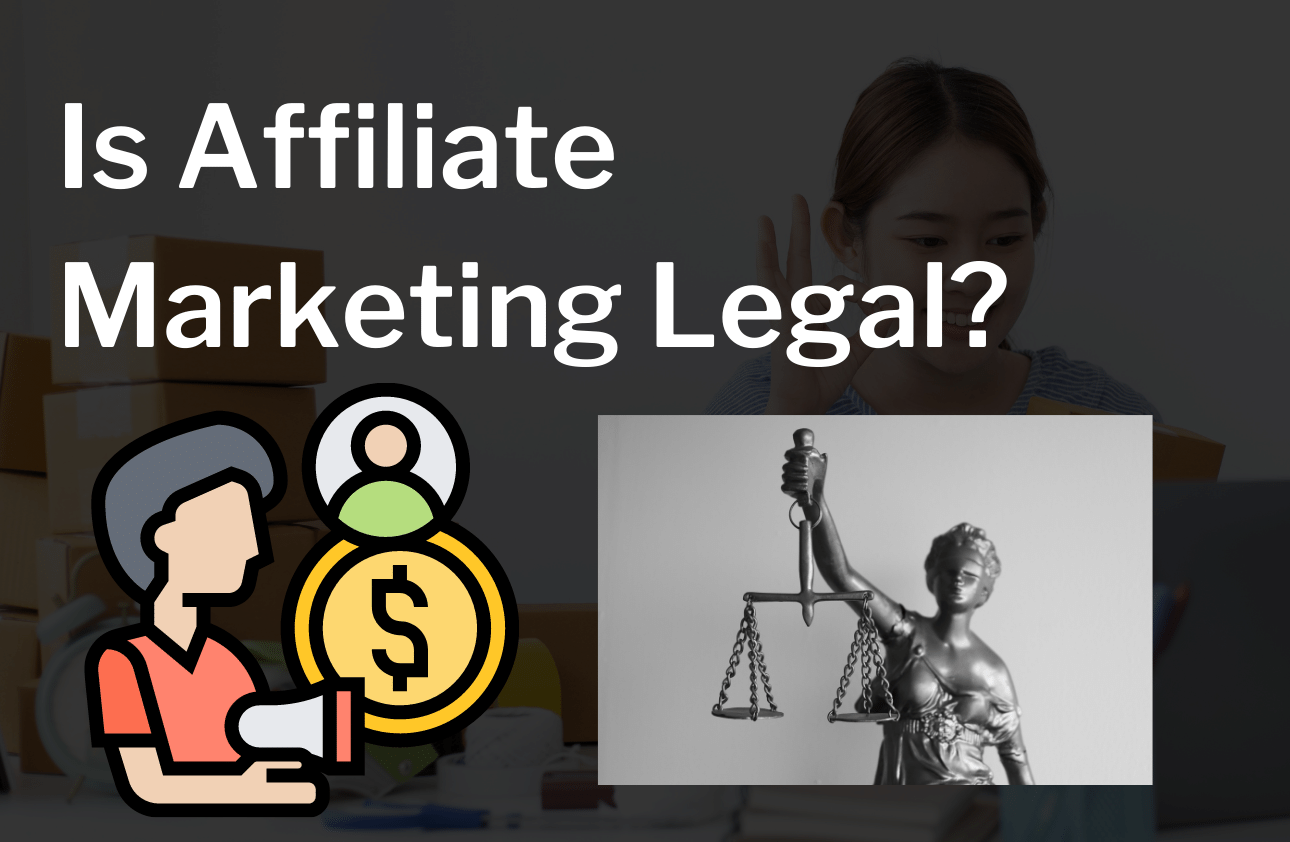 The legality of the affiliate marketing business model on occasion gets brought up. Is it legal? Can anyone do affiliate marketing legally? These are all good questions to ask for those are curious about the affiliate marketing industry itself.
So, let's answer the question and stop beating around the bush. Is affiliate marketing legal? The answer is… Yes, affiliate marketing is legal; the practice in essence has actually been around for thousands or tens of thousands of years.
Have you ever heard of a business offering you a discount, freebie, or small reward – if you refer them customers in some way or fashion? That is essentially affiliate marketing. Let's continue going through why affiliate marketing is legal and how you can capitalize on this highly profitable business practice.
Why Is Affiliate Marketing Legal?
Affiliate marketing is a legal business practice because businesses have the right to reward compensation to people and entities who refer them customers. Sometime affiliate marketing is associated with network marketing and multi-level marketing, both of which are legal practices.
There is nothing wrong with a business paying a portion of total sales generated to affiliate marketers and referrers. There is only an issue in affiliate marketing, if the affiliates for a business are not getting paid or getting paid properly.
Should Affiliate Marketing Be Legal In The First Place?
Yes, affiliate marketing should be legal. Referring customers to businesses causes no harm or issues with any connected parties. It's a safe business practice that is actually a business model for some of the largest companies and businesses in the world.
Affiliate marketing can also be performed at a very profitable pace, which means it's a preferable model of doing business compared to running other kinds of businesses.
Can Anyone Legally Become An Affiliate?
Yes, anyone can legally do affiliate marketing. This means that regardless of your ethnicity, race, gender, or birthplace – affiliate marketing can be practiced. And, it is practiced and done all across the world. This makes it easy for anyone to become an affiliate without much difficulty.
Is There An Affiliate Marketing Rule Book Or Policy?
Not really, because there are not very many particular laws and legalities regarding specifically affiliate marketing. However, there is one "law" of sorts that has been put in place by FTC regulations on the affiliate marketing trade.
"The FTC generally requires a company to provide a notice to consumers and an opportunity to opt out before an affiliated company can use certain information for marketing purposes."
– The Affiliate Marketing Regulations (FACT Act)
Your "normal" business legal regulations and law that applies to other business models, do also apply to affiliate marketing.
Affiliate marketing programs tend to follow close the rules that govern all legal business models.
Can You Trust Affiliate Marketing?
Yes, the affiliate marketing industry is trustworthy and generally honest. Your average affiliate is someone simply looking to make a little extra money online, by referring people to useful products and services.
We hoped we help answer the question about the legality of affiliate marketing.
With our kindest regards,
Jon Weberg
Richard Weberg