How To Start A Permanent Jewelry Business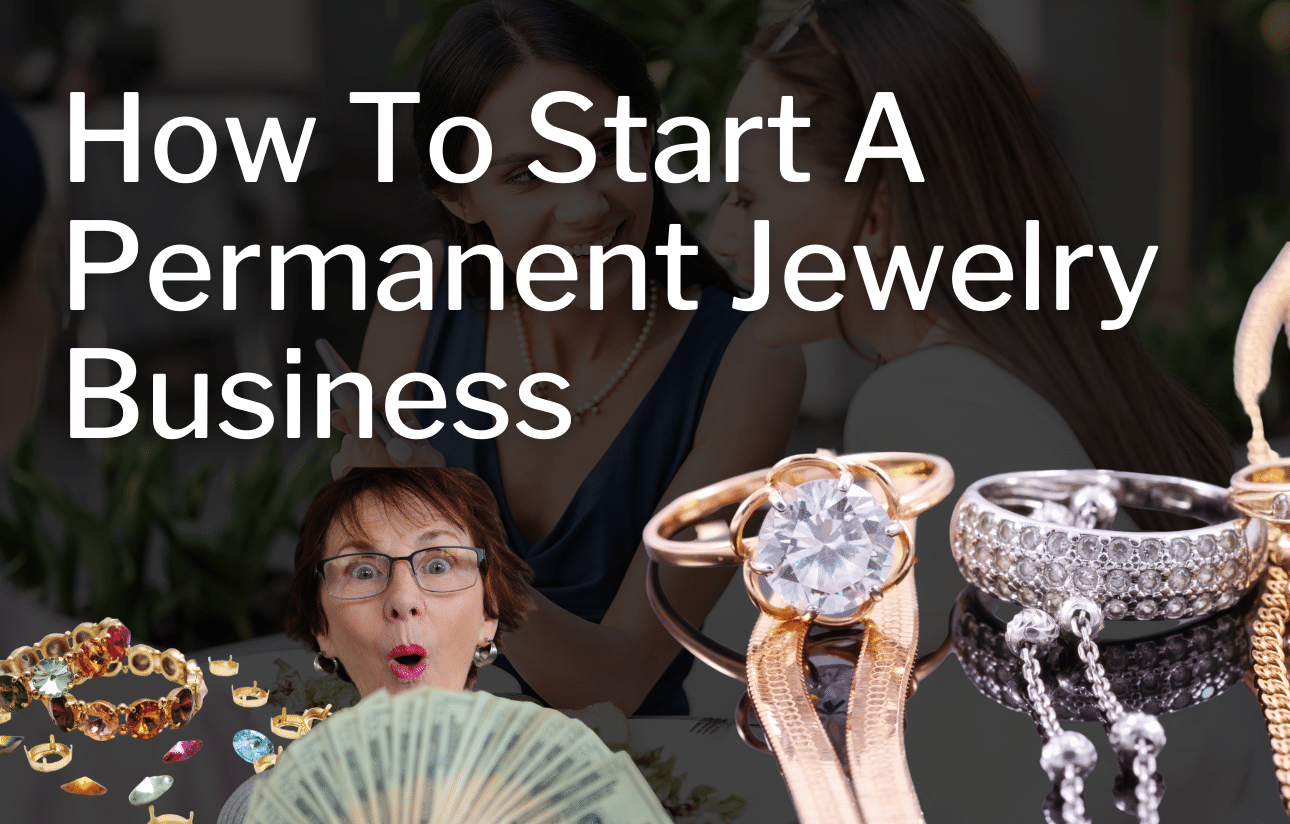 There are many different kinds of growing niches in the fashion and jewelry industry. Among them, permanent jewelry is making a come back and many people are wondering exactly how they themselves can learn how to start a permanent jewelry business of their own.
This guide will walk you through exactly how to set up your own business selling permanent jewelry and how it works.
Selling permanent jewelry can be simple once you truly understand your audience, how to sell to them, and what kinds of permanent jewelry are the most profitable to sell. We've built multiple businesses profitably, and have decades worth of experience in many different industries, so we're knowledgeable in this field. Here's the steps to follow now to create your own kind of jewelry business…
How To Start A Permanent Jewelry Business Step By Step
Learn About Permanent Jewelry And How It Works
Before you start a business in permanent jewelry, you should learn how it works and why people have started wanting to get jewelry that is permanent. So you'll want to do your research and learn.
Although the idea of having something "welded" onto your body may cause some anxiety, the process is surprisingly fast and completely painless. Essentially, a jeweler will fit a solid gold or silver bracelet to your wrist, often including a gemstone or charm, and then weld the two ends together. This welding process only takes a few seconds to complete.
Of course while they are technically permanent, they can be removed if they are unwelded from your body. Otherwise, they can not normally be removed.
Choose The Kinds Of Permanent Jewelry You Want To Sell
There are a variety of different kinds of permanent jewelry that you can sell to your audience. You can sell…
Bracelets
Necklaces
Rings
Earings
Anklets
Nose rings
All of these types of jewelry and more can be made, "permanent" and lasting for life. All kinds of men and women have started wanting jewelry that is permanent because of many trends that have started through TikTok and social media.
You'll either need to sell the jewelry as an affiliate or buy the product as well so you have some in stock.
Set Up An Online Store
Once you have decided the types of jewelry products you want to sell, you'll want to set up either an online or in person store for people to buy from you. Having a store or ecommerce based website you'll be able to sell your products to as many people as possible.
You'll want a store, funnel, or website set up to start selling your jewelry. Once you're path to bring in leads and customers is active then you can start generating and bringing in customers. Let's walk you through how to do that next…
Drive Traffic & Customers To The Business
For your business in jewelry to do well you'll need a method for bringing in both leads and customers to buy your jewelry. There are a variety of ways you can bring in valuable qualified leads, customers, and longtime buyers. Here's the best strategies to use for a jewelry business specifically…
Go live on TikTok, YouTube, and other social media websites. Jewelry sells very well when displayed and shown on social media.
Do PPC or paid advertising through social media, CPA affiliate networks, and other methods. Paid traffic is usually dependable and very scalable.
Blogging & content creation: Being able to blog and rank jewelry related search terms can allow you to generate high quality organic traffic.
What Kind Of Permanent Jewelry Is Best To Sell?
The best jewelry that's permanent you can sell is that which is the most profitable while also being highly desired by the buyer in question. Here's a list of some of the best permanent jewelry you can sell today…
Braclets
Necklaces
Bracelets
If you want to earn even more from your permanent jewelry business then you should sell and upsell a variety of these different jewelry pieces. This will increase your businesses profits quite substantially.
It's also a good idea to sell jewelry that is mainly made of precious metals such as; gold, silver, platinum.
This jewelry is made for the long term and will be better for your jewelry desiring customers in the long run for their skin & happiness.
Final Thoughts On Creating A Permanent Jewelry Business
In our day and age it has became substantially easier to start a business that you are passionate about and love. In jewelry and fashion, nearly anyone can start a business with little to no cost. Starting your own permanent jewelry business will take some costs to start, however it can be highly lucrative.
Make sure that if you do decide to continue forward with a jewelry business, that you focus on serving your customers and making sure they get access to high quality jewelry that lasts.
With our kindest regards,
Jon Weberg
Richard Weberg