How To Make Money Online Without Showing Your Face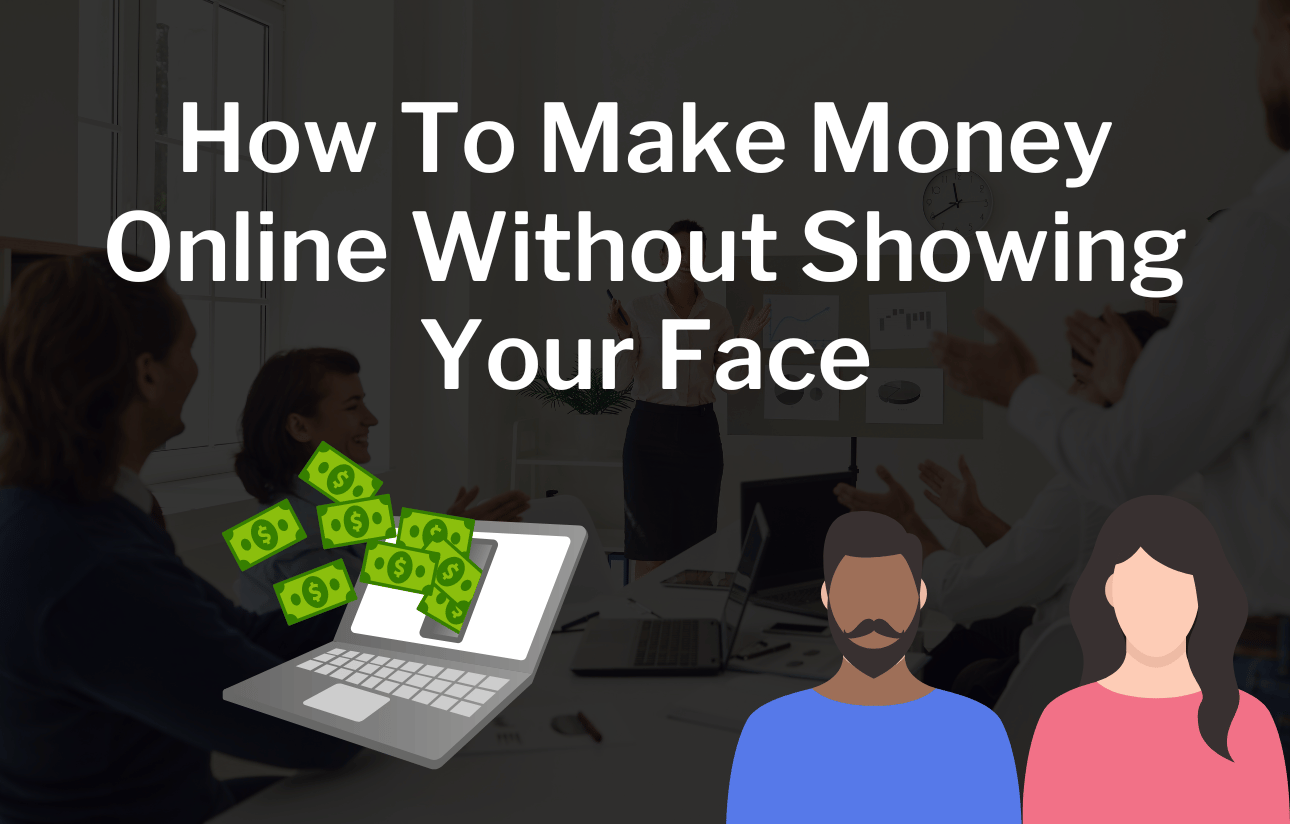 More people then ever before have began making money online. There are however people who want to learn how to make money online without having to show their face or identity. This guide will walk you through exactly how to make money online without showing your face in a easy way.
We'll be discussing multiple ways you can grow and create a business and never need to show your face even once. Each of these methods for making money online are both proven and very easy to do once you become experienced. And you can follow these strategies to make money online from any location in the world.
How To Make Money Online Without Showing Your Face
There are several ways to make money online without showing your face, here is a full list of ways you can get started doing this today.
Sell products or services through an e-commerce website
You can set up an e-commerce website to sell products or services without ever having to show your face. By selling e-commerce products, you set up either a website or e-comm store that allows you to only display products .vs. showing your face.
You can even use a logo in stead of your face for branding purposes.
Write and sell an e-book
If you have knowledge or expertise in a particular subject, you can write and sell an e-book. By offering e-books to an audience, you're able to sell a profitable product or offer, without showing your face at any time. You can even write anonymously, or make up a pen name to use for your writing.
Create and sell online courses
You can create and sell online courses on platforms like Udemy or Teachable. You can sell any kind of course your heart desire, without using your name / identity / face. People are looking to learn specialized education, and do not need to see your face in order to learn well.
Sell stock photos or videos
If you have a knack for photography or videography, you can sell your work as stock photos or videos on websites like Shutterstock or iStock. This is a legit and real way to never show our face, yet be able to make money online in a profitable and consistent manner.
Offer freelance services
You can offer a variety of services as a freelancer, such as writing, editing, or designing. You can find freelance work on websites like Upwork or Freelancer. Freelancing is time consuming, however it pays well especially if you have a profitable set of online business skills you can perform for a high ticket fee.
Start a YouTube channel
You can create and monetize a YouTube channel without showing your face. Consider creating videos on topics that don't require you to be on camera. This could mean you make walk through videos, how to videos, or explanation videos – so your face never has to be appear on camera or video. Making money online with social media doesn't mean that your face has to be shown around.
Blog
You can start a blog and monetize it through advertising, sponsorships, and affiliate marketing. By starting a blog you are able to create content that attracts viewers, that you can direct to monetization channels such as the ones we listed above. Any blog you make you never have to put your face or name on the blog. Since viewers are much more concerned with the content you are creating.
Create and sell digital products
You can create and sell digital products, such as printable, graphics, or templates, on platforms like Etsy or Creative Market.
Remember to always do your research and due diligence before starting any online venture to ensure it is legitimate and sustainable. Selling digital product can be very lucrative and profitable, while also again never requiring you to show your face at any point.
Can you really make money online anonymously?
Yes, anyone can learn how to make a real online income without other people knowing who they are. You can make money anonymously and people won't see your face, name, or other private details you want to keep private.
Final Thoughts
Being able to make an income online without showing your face is important to many people looking to keep their lives private. Make sure you follow the steps we've laid out here to make the process much easier for yourself. Use these strategies and you'll be making money from the comfort of your home in no time!
Thank you for reading, make sure to continue reading on if you want to learn how to make even more money.
With our kindest regards,
Jon Weberg
Richard Weberg