FunnelStreams Review: Is This Funnel Builder & CRM Any Good?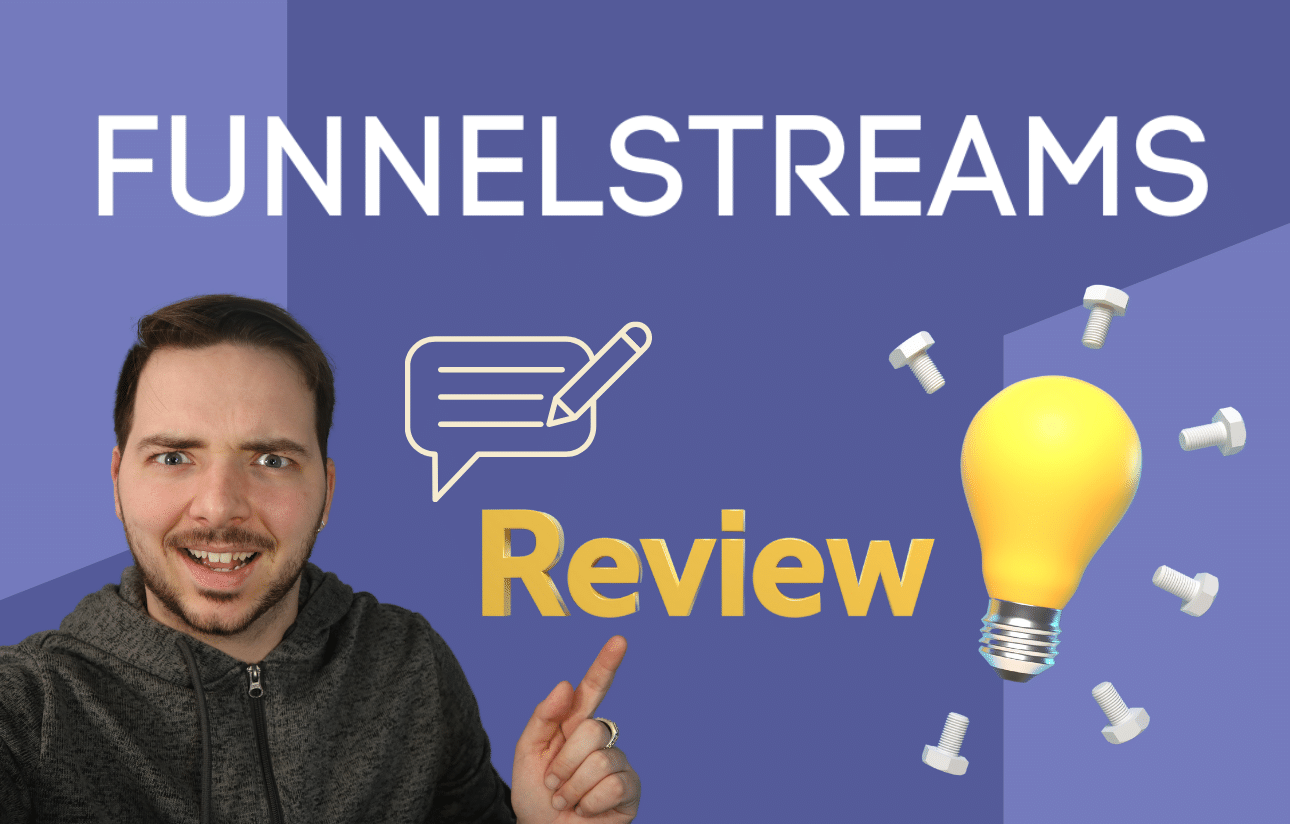 The CRM and funnel building market is full of competition. Almost every year a new funnel builder or income building system comes out and makes a splash on the scene. FunnelStreams has recently been released, and it is grabbing everyone attention. This full FunnelStreams review will be walking you through if Funnel Streams is a good funnel builder or CRM you should invest in.
After being launched by the founder, Mike Wayne, it has risen in popularity. Let's go through what makes FunnelStreams so great right now.
Is FunnelStreams A Good CRM And Page Builder?
Yes, FunnelStreams a good and fully inclusive CRM with a wide variety of features. You can use it to build funnels, collect sales, email your leads, and so much more. Among the CRM's that are ever launched, very few of them are actually a "true CRM". Meaning they don't have ever function you'll need to run and manage an online business.
With Funnel Streams you will have access to a true CRM and be able to build anything you need for your business to run profitably.
What Is FunnelStreams?
FunnelStreams is a CRM and page builder. You're able to create, manage, and scale – various assets of your business. You can get started quickly and quite easily as their software is easy to use. You are able to automate your business, generate leads, and convert those leads into buyers with them. However, they do not offer hosting.
Who Made Funnels Streams?
Mike Wayne made Funnel Streams when he realized he was sick of the subpar and inefficient CRM's that are already in the marketplace. He gathered together a solid team and some great resources, and created a truly valuable company.
They have some great training in the back office to walk you through how their CRM works and what it can do.
Funnel Streams Pricing
There is a single pricing option with Funnel Streams that makes it one of the most affordable CRM's to ever have been created. For only $197 per month you get unlimited access to every single feature & tool that FunnelStreams provides. No other CRM is this extensive with what it gives you at this price point.
FunnelStreams Review Final Thoughts
You'll find that the owner and team behind this great company, truly has your experience as a business owner in mind. You can not just use their products and services, you can also become an affiliate and earn 40% commissions. The great money you can earn as an affiliate is impressive.
FunnelStreams review here is honest and transparent, we hope you appreciated it.
With our kindest regards,
Jon Weberg
Richard Weberg