Does Email Marketing Have An Impact On Sales?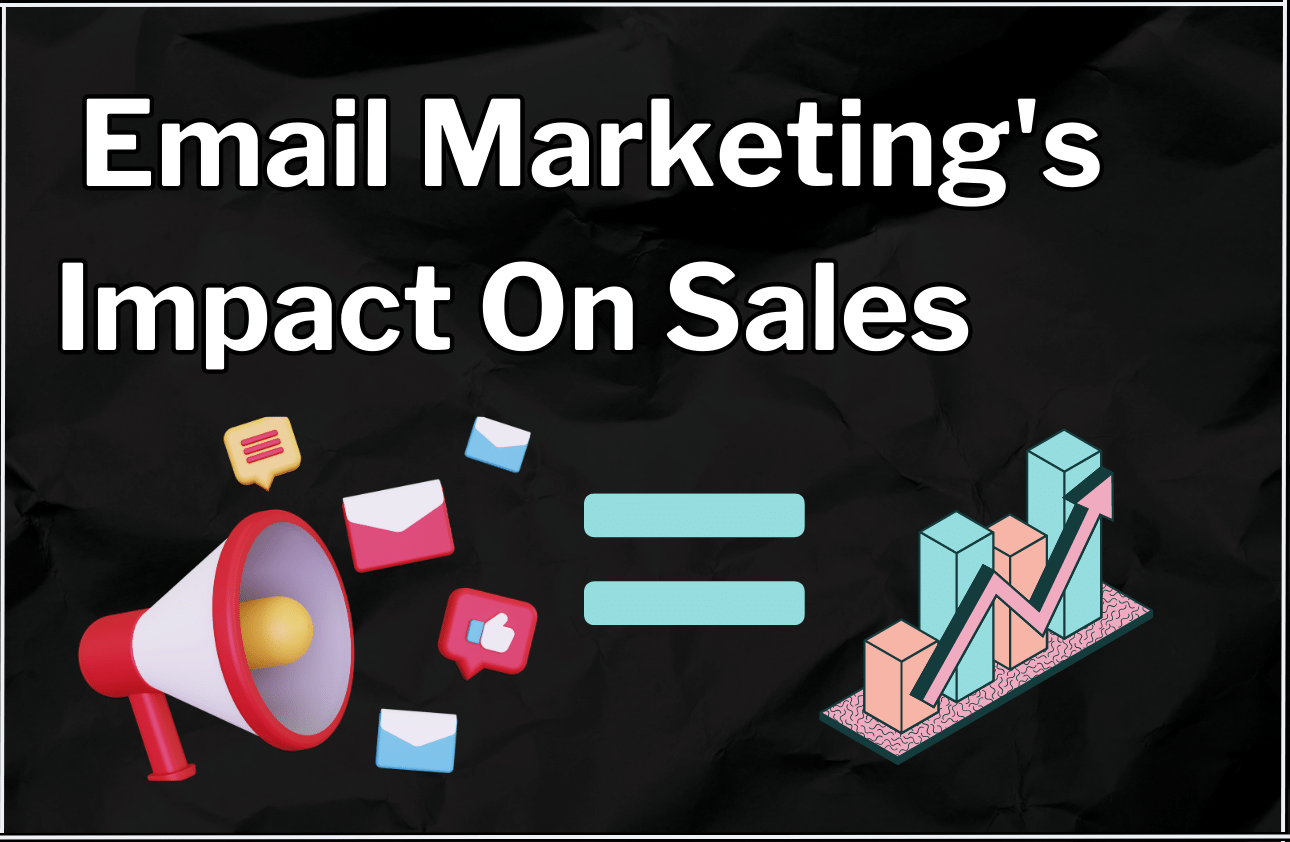 Yes, email marketing does have a legitimate impact on sales for nearly every business in every industry. The question is, how much of an impact does it have? Let's walk through exactly how better email marketing can not just generate you more sales & customers, but also more overall profit.
Email marketing has been around since nearly the innovation of the internet itself. With a very deep and complex history, you'll find that is has proven itself to be a great asset for businesses that capitalize on it. In fact, according to the best statistics on email marketing, it is the highest converting form of marketing to date. Now, let's talk through how impactful it is!
How Much Of An Impact Does Email Marketing Really Have On Sales?
Email marketing when done correctly has a huge impact on sales being generated on a daily and weekly basis. However, most businesses don't see these type of results with email marketing – because they aren't consistent enough with their efforts.
This is why many businesses write off email marketing, and other forms of follow up. They do it improperly, which produces them no results, and then they blame the marketing channel. When in reality, email marketing is the most important asset for growth every business across the world can truly utilize for massive profits.
Email marketing has been shown to improve the following email marketing KPIs when done properly…
Lead retention
Sales
Customer retention
Overall profits
LTV for customers
Product engagement
Conversion rates
And much more!
Does Optimizing Current Email Marketing Campaigns Also Generate More Sales?
Yes, you don't have to create entirely new email marketing campaigns in order to see growth in your business. In fact, the best thing you can do is to optimize the emails and email follow up that is already in place.
For example, optimizing your headlines in any ongoing follow up sequence can increase open rates alone by up to 57% or more. And that's important to know, as for the average B2C customer, the majority of them base their purchases upon emails they've received before!
But, don't stop there. You can optimize any email sequences CTA, body copy, images, sign off, signature, headline, and so much more to quickly generate more sales from the leads you are already generating.
Statistics On How Email Marketing Effects Sales Overtime
The average lead takes a minimum of 7 follow ups in order to convert into a customer, this means that your email marketing is effecting your sales rate more then any other marketing channel! That's how important your email marketing is for not just generating sales, but also for increasing brand awareness and so much more overtime.
You'll want to make sure you take email marketing more seriously in your business, or that someone on your team does. Managing and improving your email efforts should be the benchmark at minimum for the business to monitor and work on.
Not sure of exactly how impactful email marketing will be for your business specifically? Then you'll want to do an email marketing audit to clearly identify what aspects of your email strategy need the most attention.
Final Thoughts On Email Marketing & Sales
Realizing the important of email marketing in any digital marketing strategy, can mean a huge difference in the trajectory of sales growth for any business. Take this into consideration, and make sure to split test your email, use email marketing segmentation, and other strategies to make your email marketing efforts more effective.,
The more that your email marketing stands out against your competitors, means you'll be able to use email to get the attention of the marketplace while they remain complacent.
Let us know how these strategies and tactics help your email be more effective! After being successful email marketers for over 20+ combined years, we are certain that your sales will increase as you put more time into your email marketing.
With our kindest regards,
Jon Weberg
Richard Weberg