Low Competition Niches For Affiliate Marketing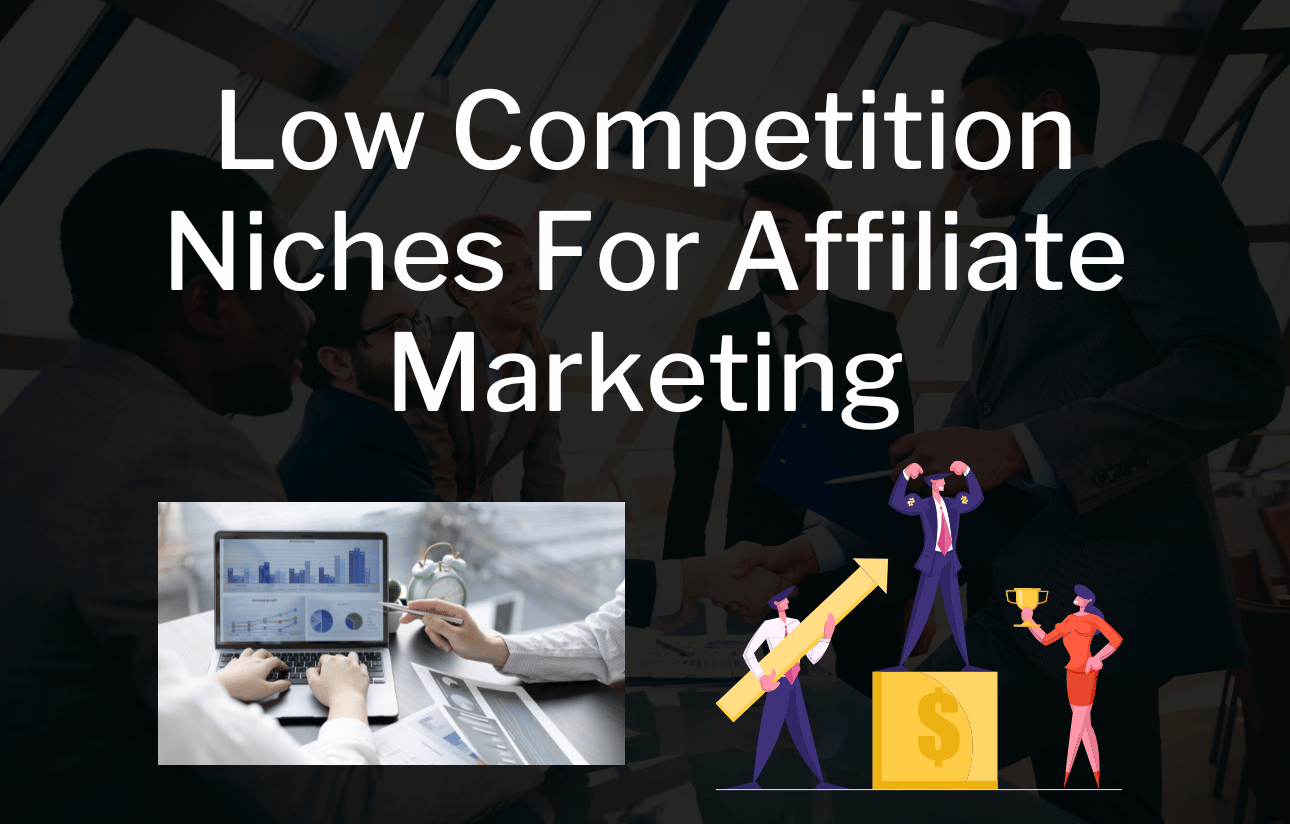 Being able to find low competition niches for affiliate marketing that you can promote for, can give you a profitable edge as an affiliate. The lower the competition is for a specific niche, means that there are less competing affiliate promoting the same offers as yourself.
These low competition niches means there is more room for your to generate profit. Many affiliate marketers are considering promoting lower competition offers since the rest of affiliate marketing has became so popular.
The list below contains the best low competition niches for affiliates that you can find! Read through and decide which niche is best for you.
Best Low Competition Niches For Affiliate Marketing
1. Gaming
While being one of the fastest growing industries in the world, the gaming niche has a low competition threshold. This means that competing as an affiliate who promotes gaming related products and services is easier then promoting other kinds of affiliate offers.
Because of the size of the industry and the variety of other niches it has became a part of – there is so much opportunity to be a gaming affiliate marketer.
If you use an SEO tool to checkout the search volume and competitiveness of ranking for gaming search terms, there is a large volume of opportunity to rank. As well, gaming is a high retention industry. This means that people stay gamers for life or for decades. If you generate a customer as a gaming affiliate, you'll most likely have them as customers for life.
2. Cryptocurrency
Because the crypto world is so new, a growing number of businesses in the niche are turning to affiliate marketing. There is a large number of search terms, videos, and unanswered questions about crypto – that you can create or do. This means there is a lot of content creation and angles you can use to do cryptocurrency affiliate marketing.
The only problem with this low competition affiliate marketing niche – is the uncertainty around the future of cryptocurrency. Will it be around in a few decades? Only time will tell.
3. Online Dating
Yes, relationships and the process of creating them has became highly affiliated over the years. You'll find a wide variety of non adult and adult affiliate marketing offers throughout the industry. There are some affiliate marketers who are not comfortable promoting these kinds of offers. This means that their is less competition in this niche for you to take advantage of.
Online dating, adult related products and services, and similar offers – are all open to you being an affiliate for them.
4. Pet Industry
Your furry friends can help you make a generous affiliate marketing profit! Being an affiliate for popular pet companies and businesses can give you a low competition affiliate journey. Since there is a very large variety of different kinds of pets, this means you are able to promote men pet products that don't have much competition.
Because not everyone has a ferret or badger for a pet – which means there aren't as many other affiliates promoting products and services for them.
5. Fishing
One of the oldest professions and hobbies to ever exist, fishing is also a low competition affiliate marketing niche. Since fishing is a very relaxed and non stigmatized industry – and relatively slow growing niche, there is not a lot of other affiliate promoting fishing offers.
Whether you have an interest in selling rods, reels, or bait – fishing is a low competition niche to consider being an affiliate partner for.
6. Skin Care
Taking care of your skin is important to millions across the globe. This makes it a necessary product that people care intensely about. There are only so many different affiliate skin care brands, but there are not a lot of affiliates promoting them as they have lower profit margins.
This is alright, because the decreased competition means that you have a better chance to generate affiliate sales while others consider other more popular affiliate niches to promote for.
7. Hunting
A close relative to fishing, the hunting industry is one full of life long dedicated customers. As well, the hunting affiliate niche can be extremely high ticket. Hunters go on expensive hunting trips, buy high ticket rifles, and spend quite a bit on ammo. This means that starting a blog or creating content for hunters, will be easy as there is little competition at play.
Do consider becoming an affiliate for hunting as it has a high retention customer base without a lot of competition.
Why You Should Promote Low Competition Affiliate Offers
By promoting and selling offers of low competition, you usually will decrease your ad costs and content production costs. Less competitive niches come with lower costs to break through the market and competition.
If you truly want to scale your business as an affiliate, you should promote a variety of different priced products at a variety of competitiveness. With more competitiveness comes additional profits and profit margins. Finding the right low competition niche is a great hack for getting ahead as an affiliate.
Final Thoughts
Decide which 1 or 2 of these low competition affiliate niches you want to be in, and then find good quality affiliate companies within them to promote for. The best affiliate programs in each nice – will be the most profitable ones with high customer retention.
You won't need a lot of followers as an affiliate for these niches and industries. Because they have very little hurdles or qualifications to keep you from being a successful affiliate marketer within them.
With our kindest regards,
Jon Weberg
Richard Weberg