How To Find Affiliate Products To Sell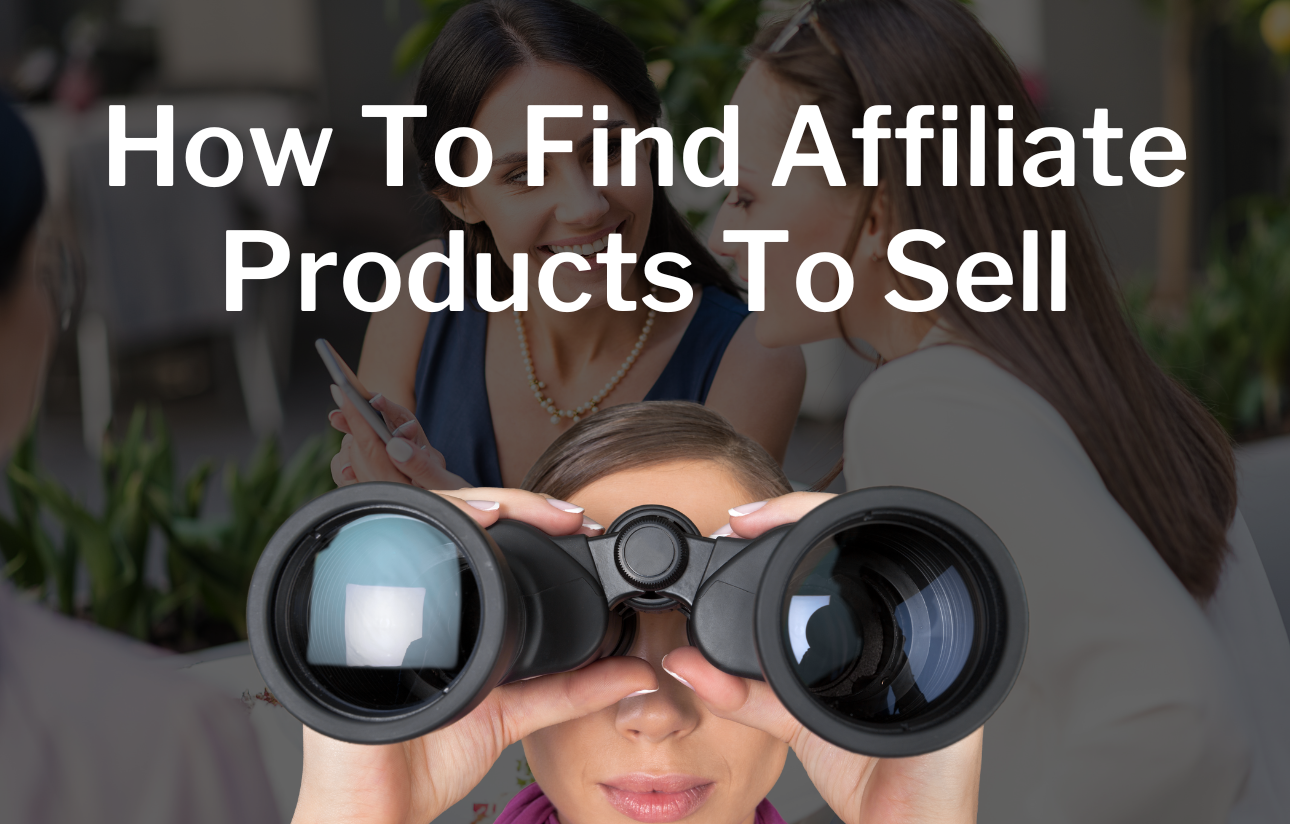 Every affiliate marketer wants to promote the best affiliate products so they can maximize their earning potential. However, knowing how to find affiliate products to sell that will convert highly can sometime be difficult. This is why we created this guide to walk you through exactly how to find the best products to promote as an affiliate marketer.
This process for finding the right affiliate products, we've used for years in order to find the absolute best products that would bring the highest return and profits. Let's teach you this now…
How To Find Affiliate Products To Sell
Research Your Niche
The first step to finding the right affiliate products is to research what sells the best in your niche. You don't want to jump onto a trend or promote an affiliate offer just because it's popular. You want to research and find out which types of affiliate products have the highest profitability.
Here's what to look out for in order to identify which kinds of products will sell the best to your audience…
The affiliate product has upsells and down-sells they offer to referred customers: You make the most as an affiliate marketer when you're able to sell a variety of related products and services to your audience. So, make sure to only promote affiliate offers that offer a variety of products and services that can be sold.
The offer you want to promote has low and high ticket products and services: You can maximize your affiliate earnings through selling both high and low ticket offers so you can reach everyone in your audience within their budgets.
The company selling the product you want to sell has been around for 5+ years: It's an important affiliate marketing best practice to make sure you promote offers that have proven they are trustworthy for many years.
Join Affiliate Marketplaces
After you've research the kinds of products that will bring you in the most commissions, you can begin joining affiliate marketplaces. Each affiliate marketplace has hundreds of products and services that you can promote.
You'll want to join these marketplaces so you can have a wide variety of products to choose and pick from. Make sure you only choose to promote products that have met your research standards. This means that you only select to promote products that have the maximum potential to generate you as much in commissions as is possible.
Promote Affiliate Offers From Reputable Companies
After you've done your research, and joined affiliate marketplaces, it's time to choose and promote the affiliate products and offers you like the most. Make sure they match the standards we highlighted above.
You'll want to make sure of the following factors before you start promoting an affiliate product…
The company or business owner behind the offer is reputable and trustworthy.
The product or service is of quality and generates reliable results for customers.
The profitability for the offer is high.
What Are The Absolute Best Products To Sell?
While there are hundreds to possibly even thousands of different products that affiliates can promote, there are a select few kinds of products you can sell a lot easier then others. They usually…
Pay at least 30% commissions or higher
Have a great customer support program
Have a variety of products and services
Are eager to chat and work with you
Final Thoughts
Finding the best affiliate products to promote will take some time. However, the additional income you will earn by taking the time and research which products are better then others, will be worth the effort.
Thank you so much for reading through this affiliate marketing article and learning more from us. We love teaching affiliate marketing, as we have done it for over 20 years combined.
With our kindest regards,
Jon Weberg
Richard Weberg