Best Affiliate Marketing Trends for Online Marketing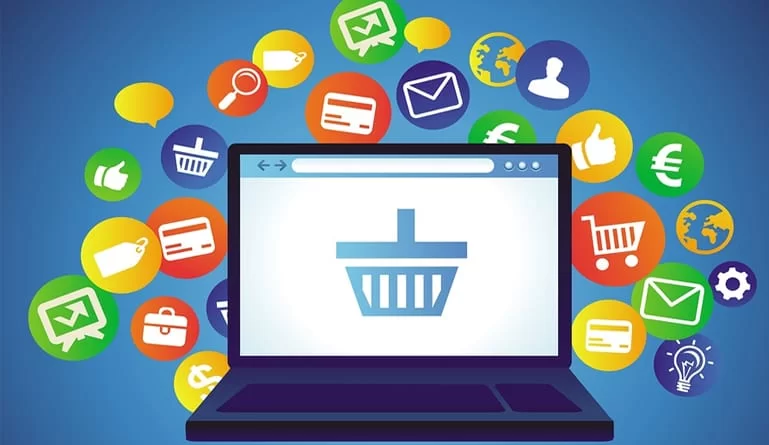 If you are on the verge of starting your own business, you should know the trends and latest in online marketing. This can help you in your business venture and your desire to reach the goal and vision of your establishment.
An affiliate marketing program is a helpful model in advertising, especially in online marketing. It seeks the help of third-party apps and programs that could help in the lead of your product or service.
This can help in promoting your product and service in the marketplace. The online world is full of affiliate marketing programs and here is a list of the best affiliate marketing trends for online marketing:
Affiliate Marketing Statistics Show The Affiliate Marketing Industry Is Growing
Undeniably, one of the biggest impacts, if not the biggest, on affiliate marketing trends in 2021 and beyond has been COVID-19. Even with this being the case, affiliate marketing does continue to grow.
With governments worldwide shutting down offline stores and implementing lock-downs to restrict social movement for months on end in a bid to combat the coronavirus, more and more people have turned to the internet for purchasing everyday items. Sales of ALL physical goods have increased exponentially.
Americans alone spent $791.7 billion online in 2020, up 32.4% from 2019. Online shopping is growing so fast that the worldwide online shopping market size nearly hit 4 trillion in 2020. As more and more people get acclimated to spending their money online, the market will continue to boom.
How To Take Advantage Of Affiliate Marketing Trends
Make sure and include physical goods in your offerings, there are many great affiliate networks and companies that will help you take advantage of this trend.
Learn new marketing strategies that will aide you in being successful in this new endeavor, but do not wave off this trend, as you will be leaving lots of money on the table.
Think about this, the internet grows every year, and we now basically all carry computers in our pockets, the world is changing and changing fast, technology is changing at a feverish pace, what use to take 20 years, now takes 2, this is a trend you can not simply ignore, or you risk being left behind as an affiliate marketer.
Best Affiliate Networks & Companies That Tap Affiliate Marketing
B2B Online Services Is The Latest Affiliate Marketing Trend
More and more people are turning to the internet to either work from home or start a business. This is another huge impact the coronavirus epidemic has had worldwide. COVID-19 and the governments lock-downs created much havoc for traditional brick and mortar businesses and forced thousands of businesses to close permanently.
This led to a huge uptick in people turning to the internet to replace or subsidize their lost incomes. This trend will continue as more traditional offline businesses close, the work from home revolution has begun, and there is no stopping it.
As a result, online business services have exploded, people are selling their talents as free lancers online. There is more need than ever for people who are skilled in providing services that aide people working online or running a business online.
So as an affiliate marketer you can take advantage of this trend by either providing these much needed services yourself or by joining an affiliate network like Fiverr and selling other peoples talents. Either way this market will continue to expand very quickly and you can decide to profit from it or not.
Social Media Trends
The use of social media networks has increased exponentially in the past decade. Many people find themselves checking their Facebook, twitter and Instagram accounts before they even start their morning routine.
As of 2021, the number of people using social media is over 4.48 billion worldwide, with the average user accessing 6.6 social media platforms on a monthly basis. Popular platforms like Facebook have over 65.86% of their monthly users logging in to use social media daily. So make sure you are including social media networks in your marketing strategies, because as these numbers grow, so does the potential audience you can reach with your businesses products and services.
Influencer Marketing
Modern technology is now in the move and as time goes by, so do positive influencers. Influencers that create good and authentic content can help you in your online marketing strategy. This can help in finding and gathering the trust of the people for your products and services and shoves away the possibility of fake news and trolls interfering with your business.
Trust is very important in the business world, and if you need to gain the trust of the public, you must have the right people for the job. Influencer marketing is expected to grow to be worth $13.8 billion in 2021. All affiliate marketing statistics show that the industry is going to keep expanding. Just follow the trends.
Crypto Affiliate Marketing
Understanding the needs and wants of your audience is a big help, thus, knowing their culture and tradition is a big help for your strategy. This can help you gain people's trust and keep your audience's attention to you. You must learn about the demographics and the communities that you are about to go into. In this way, you would know what to do and put this to your advantage.
Crypto affiliate marketing has started trending and is taking the affiliate industry by storm! The affiliate marketing industry is truly extending the industries it reaches, every day. These trends are exponentially growing.
Holiday and Seasonal Changes
Who would not be excited when holidays and seasonal occasion arrives? You can take advantage of such changes by being creative and make options and promos that could generate even all year long. You can also make up new themes for the best holiday seasons and even give the customers some discounts and activities in promoting your business.
Ads and Video Power
People tend to buy and avail products once they have seen or heard of them on videos or advertisements. This can help your business promotion by making people see what you and your company can do. With advanced technology, you can find different ideas and techniques of how you can lure people in availing of your product and services.
By using these methods you can expand affiliate marketing campaigns quite profitably.
Diversity is a Must
Don't let challenges hinder you from what you can become. Try diversifying your offers and services, and expand on what your business could do best. There is no harm in trying and risk is a must in the business world. Try to learn new things about your products and keep the lines open for possible opportunities coming your way.
Finding the best trends and marketing strategies for your online business is a tough but a must thing to do. For more advice and tips, you can go to Emoneypeeps.com, where individuals and business people with the same line of thinking can help you in reaching your company's goal and help you in growing your business. Especially with the latest affiliate marketing growing trends for getting paid.