The Highest Affiliate Marketing Commission You Can Earn In Most Industries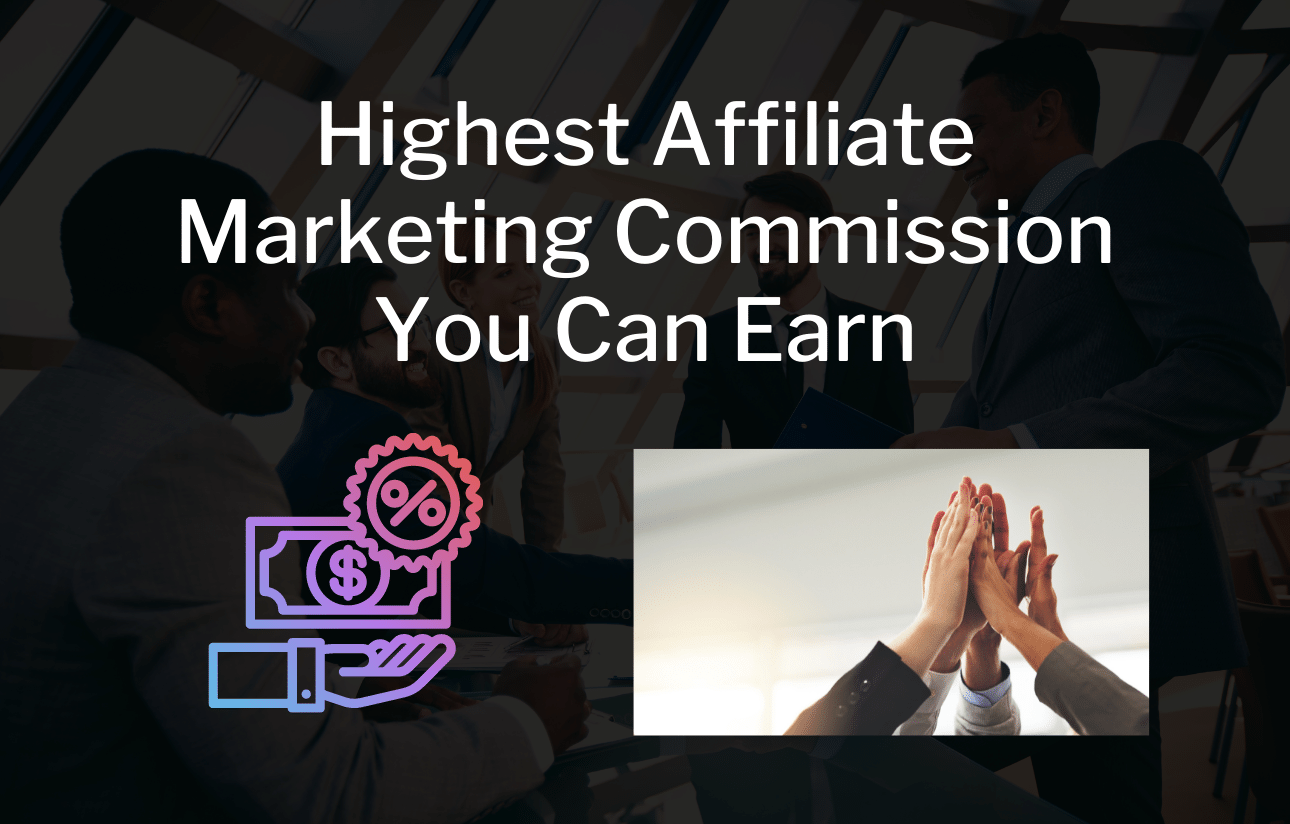 Nearly every niche or industry in affiliate marketing has a general guideline for the commissions you can earn. While some affiliate programs offer higher commission rates, others are less profitable so they have to offer lower commission percentages. This guide will be walking you through the highest affiliate marketing commission you can earn in most industries.
A high commission rate will allow you to run your affiliate marketing much more profitably, especially over time.
What Is The Highest Affiliate Marketing Commission You Can Earn?
Generally, it's been found that on average the highest affiliate marketing commission you can earn is 50%. Anything beyond 50% and affiliate programs become much less profitable for the companies that have them.
There are exceptions to this rule however. Some affiliate programs will pay you more then 50% commissions, and a select few will even pay you 100% of the first initial sale you generate for them.
And finally of course, there are an even smaller amount of affiliate marketing programs that pay over 100% commissions.
On average most affiliate marketing programs pay around 30% however. But, this shouldn't dissuade you from trying to become an affiliate partner for programs that pay more.
Are Higher Affiliate Marketing Commissions Better?
Yes, getting a higher commission is always better. The only exception to this, is when you have a low converting affiliate offer. It's better to promote a high converting affiliate offer with low commissions, then a low converting offer with high affiliate commissions.
To know for certain, you can use math to estimate your earnings at various commission and conversion rates.
Here's an example…
Lets imagine that you're choosing between 2 affiliate programs to promote that have structures to their affiliate program like this…
Affiliate Offer #1: $100 commission X 5% conversion rate = $5 per click delivered on average
Affiliate Offer #2: $50 commission X 15% conversion rate. = $7.50 per click delivered on average
Even while affiliate offer #1 pays more in commissions, it converts 3X less. Using the formula to measure the total estimated revenue you'd generate running traffic to both offers – you find that offer #2 will earn you more money.
What Are The Highest Paying Affiliate Niches?
To be paid the most commissions you can, you'll want to join the highest paying affiliate niches. These niches have both high commission rates and also often pay out recurring or high ticket commissions.
Here's a list of the highest paying affiliate niches you could consider becoming an affiliate for…
Investing:
SaaS:
Luxury Goods:
Services
High Ticket Affiliate Marketing
These niches on average pay higher then others. This means they either pay you a higher percent of commissions, or the amount of money you make per sale is larger.
Final Thoughts
As an affiliate you should always be aiming to promote affiliate programs with both high conversion and high commission rates. The better quality the program, the more success you will be certain to see.
We hope you enjoyed this article, and share it with your friends!
With our kindest regards,
Jon Weberg
Richard Weberg