Get On The EmoneyPeeps Text List And Get Notified First When We Go Live!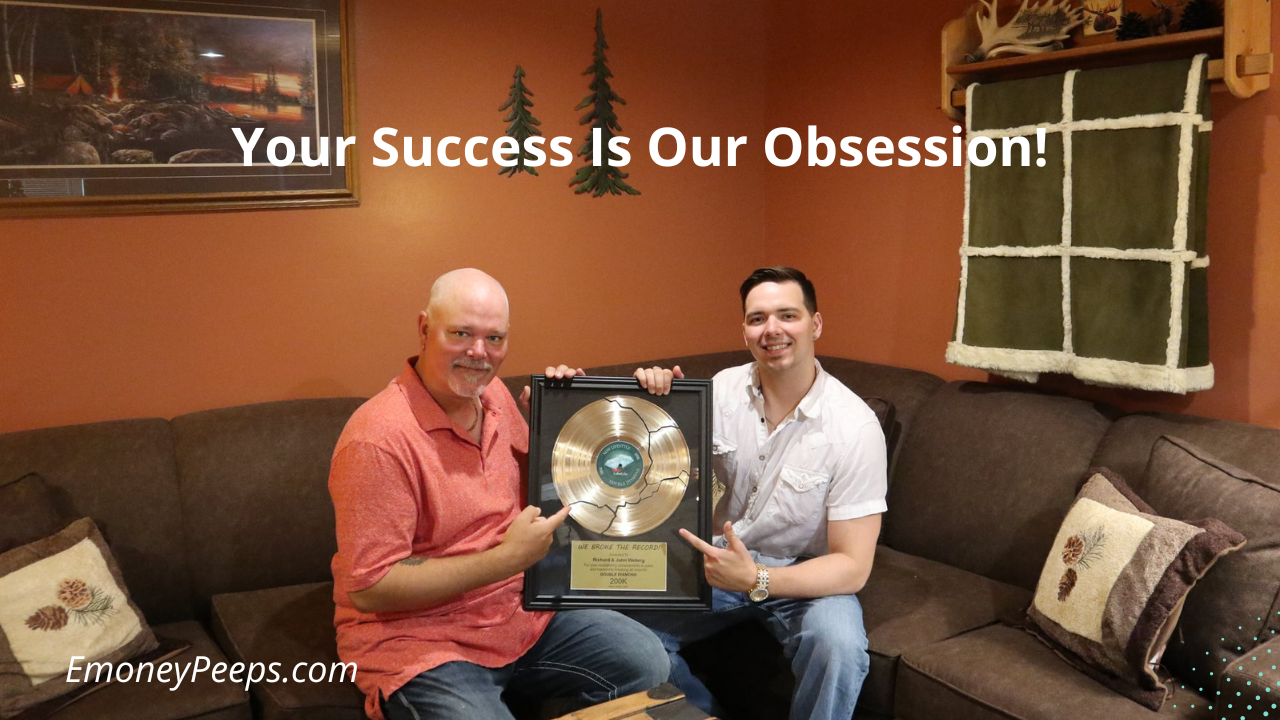 EmoneyPeeps Free Marketing Course Is Live And Ready For You!
We have something absolutely incredible we have been working on, that we know your going to love, and that will help you tremendously.
There is no doubt the world has changed, and we are moving so very fast into a more digital world, and we would love to help you take advantage of this.
As the world changes, so does the way people make a living, and more and more people are coming online in hopes of creating a side hustle to make ends meet, or even better yet, to make a living online from the comfort of their home.
And we can help you do so.
There are just a few things you need to do right now, so we can ensure you are fully connected with us, and we can reach you at anytime.
Get On Our EmoneyPeeps Text List:
Just Follow these instructions…

1. Watch The Video Below
2. Text the number 218 – 966 – 4386 "Say hello" or something simple.
3. Click the link and enter your contact details so we can talk directly.
4. Add us to your contacts on your phone to ensure you don't miss any updates, first hand news, and more.
Sign Up To The EmoneyPeeps Email List
Just real quick for those of you who don't know us, but possibly if this is your first interaction with us – and we haven't connected with you yet, we are Richard And John Weberg, a father and son marketing duo that have been helping people make money online for a combined 29+ years.
Our main areas of expertise are email marketing, affiliate marketing, investing, blogging, lead generation and high ticket sales conversion.
Click here to read our story and get to know us a bit..
Next, make sure and opt-in to our EmoneyPeeps newsletter list through the form below.
EmoneyPeeps Topics & Content We Will Be Sharing With You
We will be sharing our valuable content with you in a variety of ways, so that is why it is very important you sign up to both our text and email list in the steps above.
We want to help you achieve success in the shortest time possible.
Setting Up Your Marketing Hub
It all begins with creating your own website and digital presence online. There is no escaping this, if you truly wish to build a business online, or build a side hustle that will pay you substantially, it will all begin with creating your very own website/blog.
This will be your marketing hub, this is the starting point for all that you will do. Content is everything online, and we will share with you the tips and tools to automate some of this process.
My son John Weberg built his first website when he was only ten years old, if he can do it, so can you!
Today's website builders, themes, apps and plugins make it a 1000 times easier to do.
---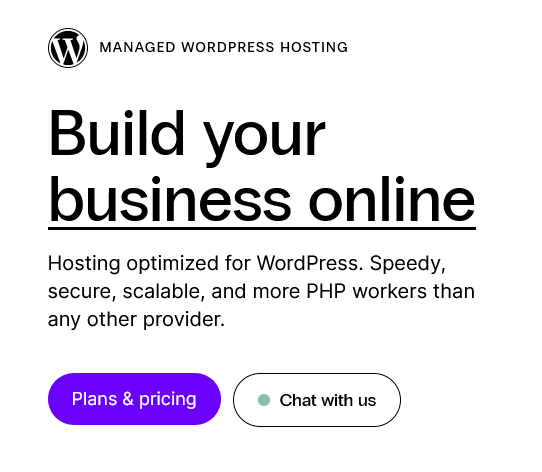 ---
Email Marketing
This is an extremely important part in the whole marketing process, that you will need to learn in order to have success online.
Email marketing is the most important method for businesses and entrepreneurs to reach out to leads and customers.
There are a number of reasons for this, but foremost is the fact that email is a highly effective way to connect with people.
Not only does email allow businesses to send messages to large numbers of people at once, but it also allows them to track and measure the success of their email marketing campaigns.
---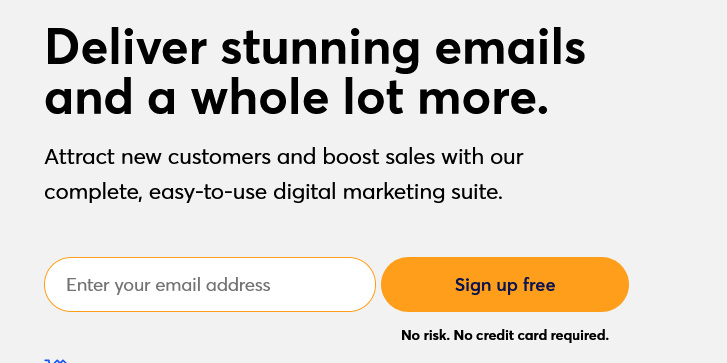 ---
In addition, email marketing lets businesses target their audiences more specifically than they can through other mediums.
You can use email marketing to send out promotions, important updates, announcements, and sales messages. Email marketing is also a great way to connect with customers who may not visit your website.
Email marketing is now one of the most in demand skills in the new digital world, learn this skill and you can open the doors to much opportunity both in working for yourself and other companies, if you wish.
As an example, not only do me and my son John use email marketing everyday in our own affiliate marketing business, my son also does email marketing freelancing through a company, and makes an additional 100K + a year on the side, working only a few hours a week.
Through our EmoneyPeeps free course, blog content, and our private group, we will help you learn and master email marketing.
---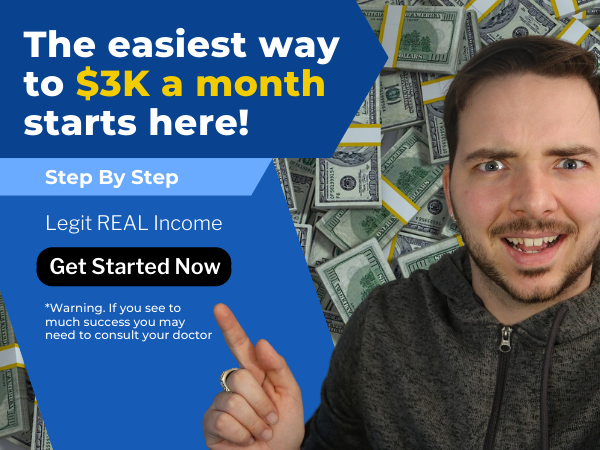 ---
Affiliate Marketing
Affiliate marketing is one of the simplest, and fastest ways to start monetizing all of your marketing activities through your website and email marketing.
Affiliate marketing is a process where an online merchant pays a commission to an affiliate for each purchase made through the affiliate's link.
The affiliate receives a (percentage of the sale) on every purchase they refer, all without having to do any of the customer service or product delivery.
The business the affiliate marketer is selling for, does all of the hard work, your job as an affiliate is to just make the sale.
Affiliate marketing has been around since the 1990s, but is now VERY mainstream, as almost all businesses online today have an affiliate program or a refer a friend feature.
To give you a better understanding of how affiliate marketing works; think about a time when you went and seen a really great movie and then told all of your friends and family about it.
Now, many of them probably went and seen the movie you referred them to.
Well, that's affiliate marketing, except you get paid to refer people.
When you join affiliate marketing programs, you will get specialized links you can use in any of your marketing, you can share them by many means – Social media, your website, email marketing, YouTube, solo ads and many other ways.
All in all, affiliate marketing is very popular and can be quite lucrative when done right.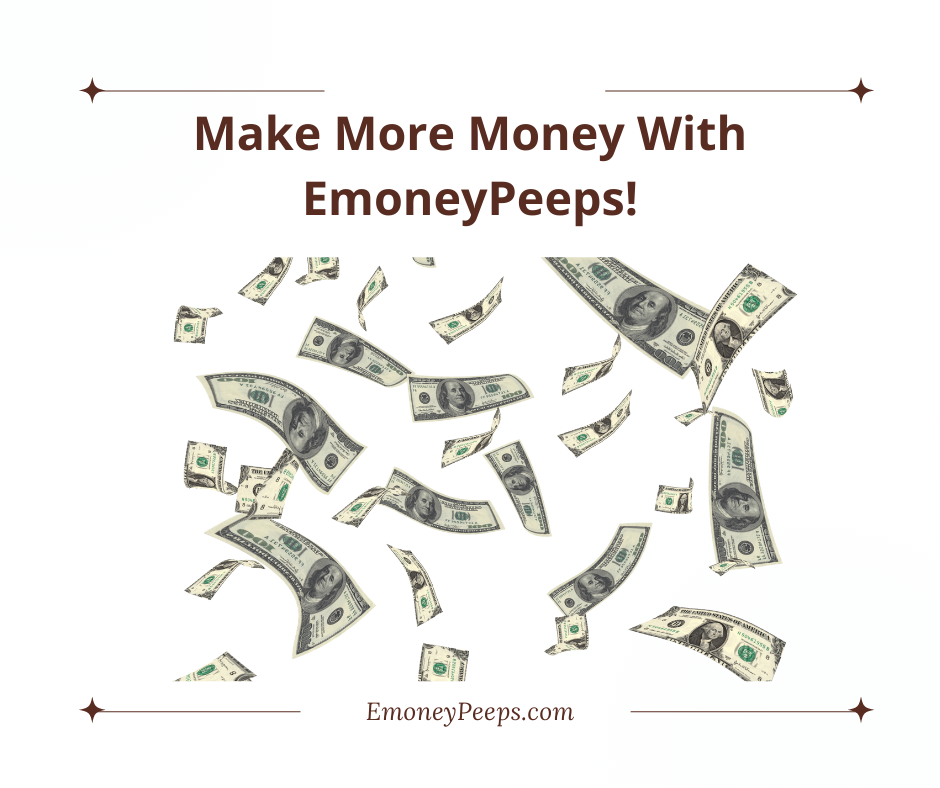 My son John and I have made multiple 6 + figure incomes from promoting products and services as an affiliate, and so can you, if you put the time, energy and resources into learning it.
Again, this is where our EmoneyPeeps free course, blog content and personal support will help you get started and master this craft.
It does not matter, your past experience, background or education, people from all walks of life have become wildly successful all thanks to the new digital world.
Read Our Story Here, and you will see, that if we were able to figure this stuff all out, so can you!
We had no specialized background or education in this industry. We started with no prior knowledge and learned as we went, and now make a full time living as affiliate marketers.
Solo Ads And Other Marketing Strategies
When you combine affiliate marketing + email marketing + organic marketing (your website content), with solo ads, you get one heck of a money making machine!
Solo ads are a great way to stand out in a crowded market. They allow entrepreneurs, affiliate marketers and businesses to target their audience more precisely, increasing the chances of reaching their target customer.
Additionally, solo ads are less expensive than other traditional advertising campaigns, making them an ideal option for marketers who don't have a large budget to begin with.
Solo ads are email ads, meaning: your promotional message is sent out to other marketers or businesses existing email list.
This is a highly targeted way of advertising online, and is one of the fastest ways to grow your own email marketing list.
People spend an average of 2.5 hours per weekday checking their personal emails. Email marketing is the number one way to promote and sell products and services online.
We have been buying solo ads for over a decade now, besides the organic marketing we do, solo ads have been our bread and butter.
We will share with you all that we know, all you need to do is supply the desire, drive and willingness to learn..
As the saying goes "You can lead a horse to water, but you can not make it drink!"
---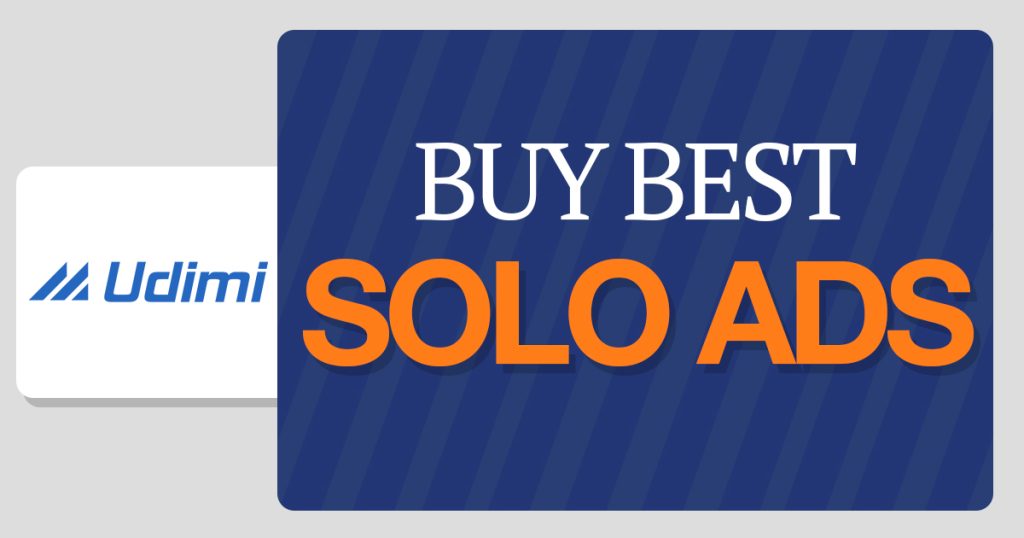 ---
Community
Community and networking with your peers is everything.
We will connect you to our private EmoneyPeeps community of like minded entrepreneurs and marketers who are all seeking to claim their financial independence.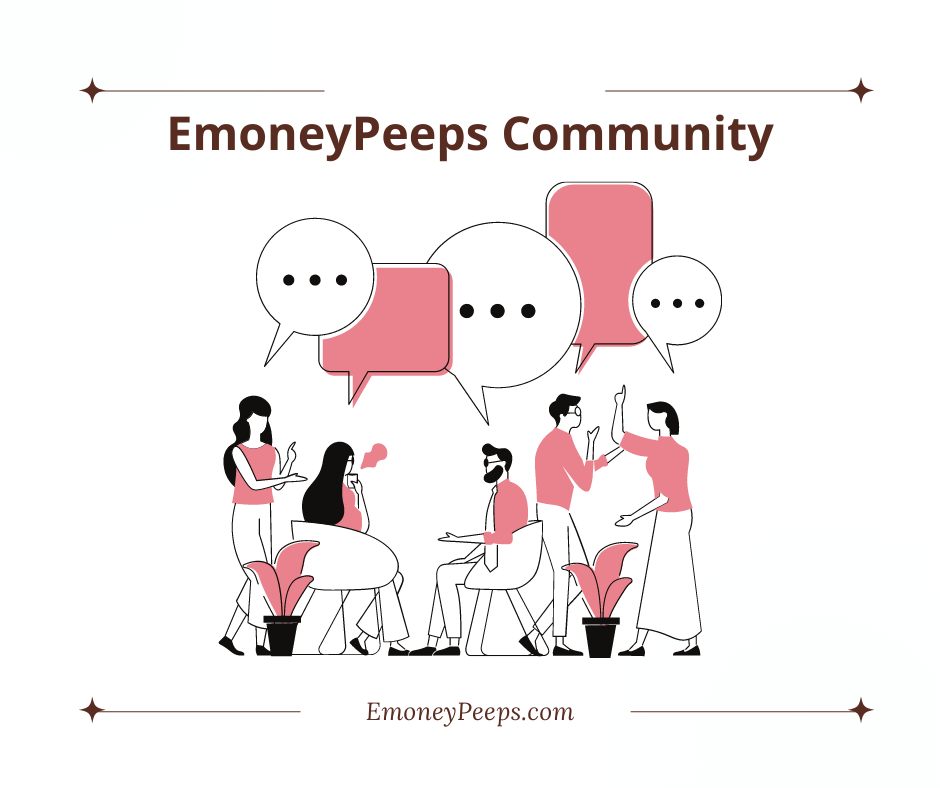 We will share with you all of our marketing techniques, tips and tricks, as well as give you the first look at all of our juicy business bustin articles before the public.
You will be able to ask questions and share knowledge with others, as we are all on the same journey together. What ever your passion is, what ever you are looking to achieve, our community is the right place to get the guidance you are seeking, and network with other entrepreneurs.
Our community is currently served on its own platform, along with our course. You can take our course for free and interact in our community all from the same place.
You will love all of the features and benefits you will receive!
Lets just say the new EmoneyPeeps community platform, will help you make even more money from your marketing..
Pros & Cons Of Having An Online Business
Online businesses have pros and cons just like any other type of business. Here are a few of the key pros and cons to consider when deciding if an online business is right for you:
Pros
Low Start Up Cost – we live in a digital marketing world now, and it has leveled the playing field.
Easy To Start – no real prior knowledge is needed, all can be learned.
Passive Income/Earn while Sleeping – the internet is alive 24/7.
Convenience And Flexibility – work when you want, and how you want.
High Income Potential – it is all about reach, and when you do marketing like we have explained, you can literally reach millions of people.
Work From Anywhere As a Digital Nomad – all you need is an internet connection and a laptop, desktop or tablet.
Cons
It Is All You – literally it is up to you, no one can force you to learn and do the work.
No Guarantees – there is no guarantee you will make any money or get paid, it is your own business, and that is what being in business is all about. You have to go after it and make it happen.
Time – it will take time, it is not going to happen over night, there is a learning curve. It's not a get rich quick scheme.
Want To Make 10K A Month Or More?
If you do, then don't overthink it, just jump in and get started! Your Story can be one of success as well.
Procrastinating is a killer, and will sabotage any of your efforts in life.
You are what you do daily.
You first form your habits – then your habits form you.
It's just as easy to form habits of success as it is to form habits of failure.
Make Contact With Us Now, And Start Learning The EmoneyPeeps way!
So make sure to get on that text list and join us, my friend. EMoneyPeeps is step by step, easy, simple, you're going to love it!
1. Text the number 218 – 966 – 4386 "Say hello" or something simple.
2. Click the link and enter your contact details so we can talk directly.
3. Add us to your contacts on your phone to ensure you don't miss any updates, first hand news, and more.
We look forward to serving you..and you becoming part of the EmoneyPeeps family..
Sincerely,
Your Friends And Partners
Richard and John Weberg