EPIK Summit: The #1 Marketing & CRM Conference?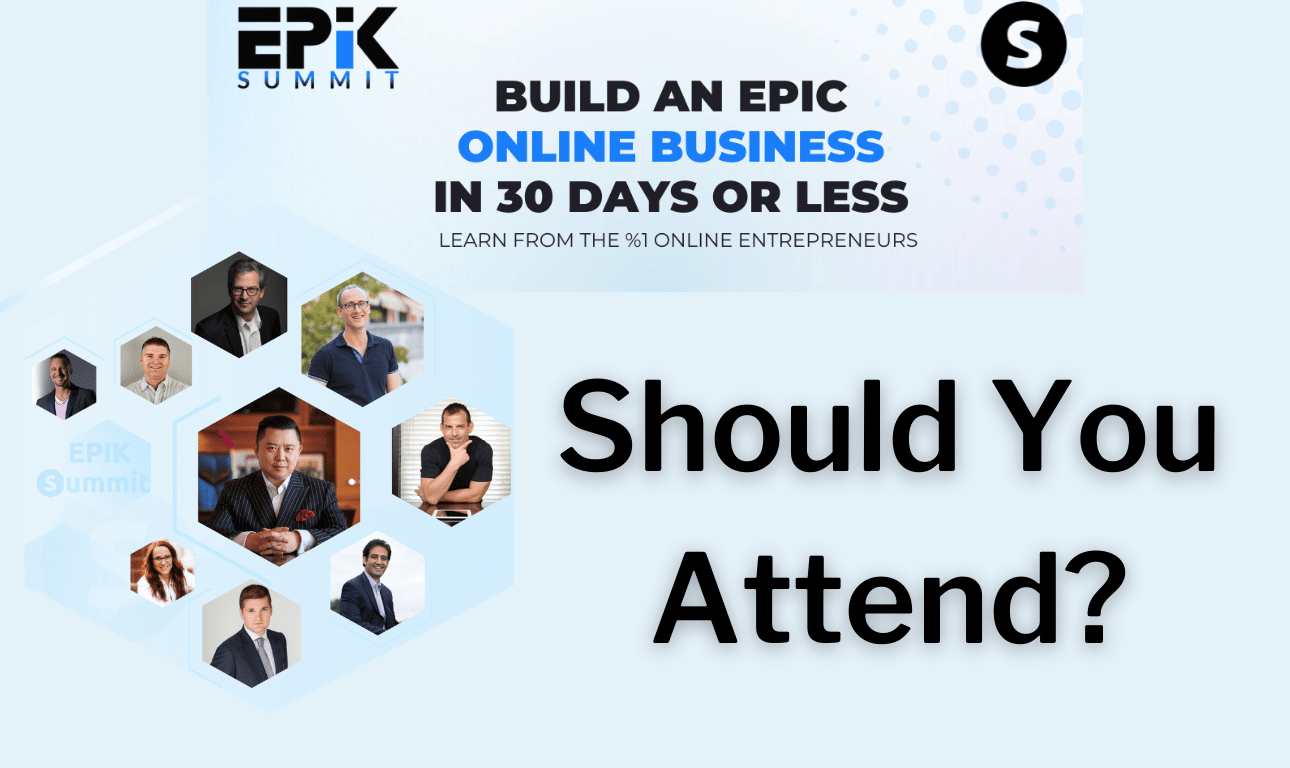 Every summit and event in the online business world has 1 main goal – to provide immense value for every attendee. And what you'll find about the EPIK Summit, is that it goes above and beyond accomplishing this goal. The EPIK Summit is a collection of over 40+ speakers that consist of the world's top business & marketing minds.
This article will be walking you through every important detail concerning EPIK Summit, it's attendees, speakers, and what you'll learn by potentially attending the summit.
The EPIK Summit is entirely free to attend, so if you simply want to grab your ticket for the summit now, Claim Your Free EPIK Summit Ticket Here.
Where Is The EPIK Summit?
The summit will be a digital event. This means that you can attend the event from any location across the world as long as you have an internet connection. This online only event features a variety of speakers who have generated an estimated $1.42 billion dollars in revenue. With an expected turnout of over 20,000 attendees, this event will be a large & engaging experience.
You can watch the EPIK summit from your mobile device, phone, computer, laptop, or desktop.
When Is The EPIK Summit?
The summit goes from the 8th – 10th of September, 2022. It is entirely free to join, so make sure you grab your ticket now. It is currently unclear, if this event and summit will continue to be held after 2022.
How Much Does It Cost To Attend?
It is completely free to attend the EPIK Summit. Yes, you don't have to pay anything to watch the entire summit online. While the summit itself is free, there are optional upsells and upgrades that you can purchase. You can invest in a recording of the event, coaching, the Systeme.io software, and much more.
Should You Attend Summits Like This One?
Yes, it is a complete "no-brainer" decision to decide to attend the EPIK Summit. Why? Here's the full list of reasons why you should attend…
It is completely FREE.
There will be over 40+ world renowned speakers.
You'll learn how to optimize, scale, and grow every part of your business.
You can attend from any location.
You get to learn how to grow your business without spending money.
What you'll learn here, is leagues ahead of what you can learn from any digital marketing course or guide.
The EPIK Summit Affiliate Program
Because the event and summit is free to attend, the company behind the summit has decided to create an affiliate program. This means that you can not just attend the EPIK Summit for free, but you can also become an affiliate for free.
If you'd like to become an affiliate, you can do so right here: Click & Scroll To Bottom To Become Affiliate
Final Thoughts On The Impact Of This Free Event
For anyone looking to learn more about digital marketing, or how to scale their business successfully – The Epik Summit should be your first choice of conferences to attend. Being able to learn from the high quality speakers that this summit provides will give you a golden chance at improving and scaling your business at a much higher profit margin.
The digital marketing strategies you'll learn, are priceless.
We hope you enjoyed reading through this article and thank you for your time. Make sure to claim your free pass so you can watch from home live. Each session will be one to enjoy!
With our kindest regards,
Jon Weberg
Richard Weberg
Read our GotBackup Review: Backup Your Digital Data And Make Money!