Best Affiliate Marketing Groups You Should Join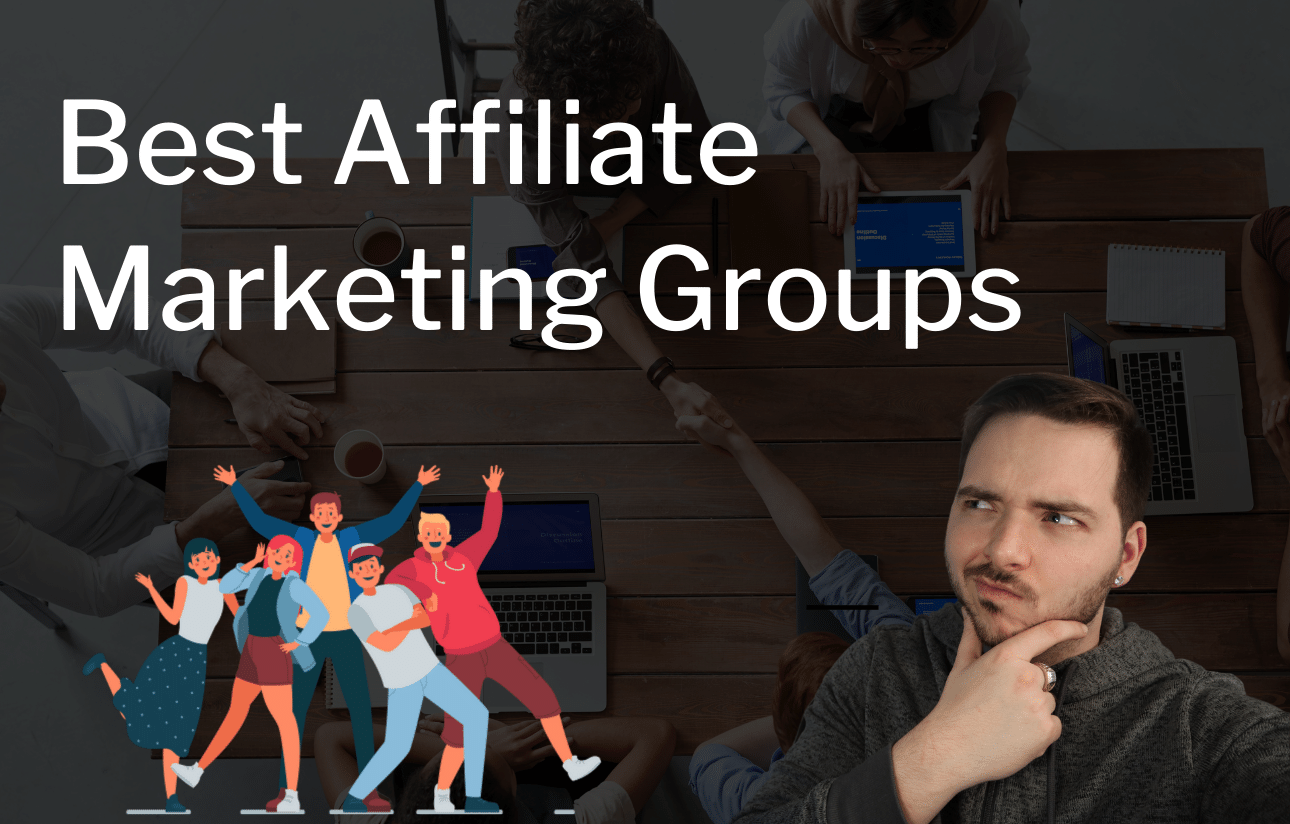 As an affiliate marketer it's nice to connect with other fellow affiliates. We'll be sharing this article the places to find the best affiliate marketing groups and how to become a part of them. Some of these groups are free and simple to get into while others may be more difficult.
Regardless, each affiliate group we're sharing below will be full of affiliates and businesses looking for affiliates. Network and use them however you wish!
MaxBounty Affiliate Group & Program
One of the most prominent and respected CPA affiliate marketplaces is MaxBounty. If you want to join or find high quality affiliates to work with – then MaxBounty is your key to success. MaxBounty has a premium group of affiliate marketers that are a part of their private networks.
You can join the MaxBounty Facebook group and also connect on the leaderboards of the affiliate back office.
ClickBank Affiliate Marketplace
The most popular affiliate marketplace and affiliate network is by far ClickBank. ClickBank has been around for decades helping companies launch successful affiliate programs, while also providing affiliate with the best affiliate offers in the world.
You can join both Click Bank itself, and their private Facebook communities for free.
JVZoo
The 3rd most popular affiliate marketing group or marketplace is JVZoo. The direct competitor of ClickBank, JVZoo is among the highest performing affiliate groups in the world. You can connect with other affiliate marketers and companies with amazing affiliate offers to be promoted in this group.
They have an inner community & groups on many different platforms. JVZoo is a great community to be a part of.
Affiliate Marketing Groups On Facebook
There are dozens to hundreds of the best affiliate groups that you can find on Facebook. As Facebook has grown – so has their vast array of affiliate marketing groups covering a variety of subniches within affiliate marketing.

You can learn about nearly every kind of affiliate marketing in the world.
CPA Affiliate Marketing groups
High Ticket Affiliate Marketing groups
Low Ticket Affiliate Marketing groups
B2B Affiliate groups
B2C Affiliate groups
You name it!
Affiliate Events That Have Groups
There are exclusive events that you should consider becoming a group member of. Both Affiliate World and Affiliate Summit offer exclusive communities for those who become a ticket holder or speaker. Myself, Jon Weberg, have spoken at AdWorld for example where they have an inside ticket buyers only community that everyone can access. Consider joining these groups!
Affiliate World
The worlds greatest and most expansive affiliate marketing event is by far, Affiliate World! The worlds greatest marketers and affiliate marketers join together in order to discuss how you can become more profitable in your own affiliate business.
Affiliate Summit
The second best event for affiliate marketers to become a part of, that also has private affiliate groups, is Affiliate Summit. Affiliate Summit has helped affiliate entrepreneurs of every kind learn the secrets to generating millions of dollars in sales as affiliates. Make sure to grab a ticket so you can access their private groups!
Why You Should Join An Affiliate Marketing Group
There are 2 main reasons begin networking in affiliate groups.
You are an affiliate who is looking to connect with other affiliate marketing professionals. You either want to simply connect with them, have them promote your own affiliate offers, or you are looking for other offers to promote.
You are a company that is looking for affiliate partners to bring in new leads and customers. A group or community will give you access to high quality affiliates. Affiliate marketing companies often want access to said groups for traffic.
How To Use Affiliate Marketing Communities For Networking
If you want to make the best out of any affiliate marketing communities you join, then you should make sure to be active in them. You have to build a relationship and trust with the people within the community that you have interest working with.
By posting consistently helpful content, and through interacting directly with community or group members – you'll build a reputation that you can utilize for your business.
Final Thoughts
Each of the affiliate marketing groups we've discussed above, anyone can become a part of. Simple take the time, energy, and money needed – to get yourself private access to the worlds greatest affiliates & affiliate companies.
With our kindest regards,
Jon Weberg
Richard Weberg