Lauren Tickner – CEO of Impact School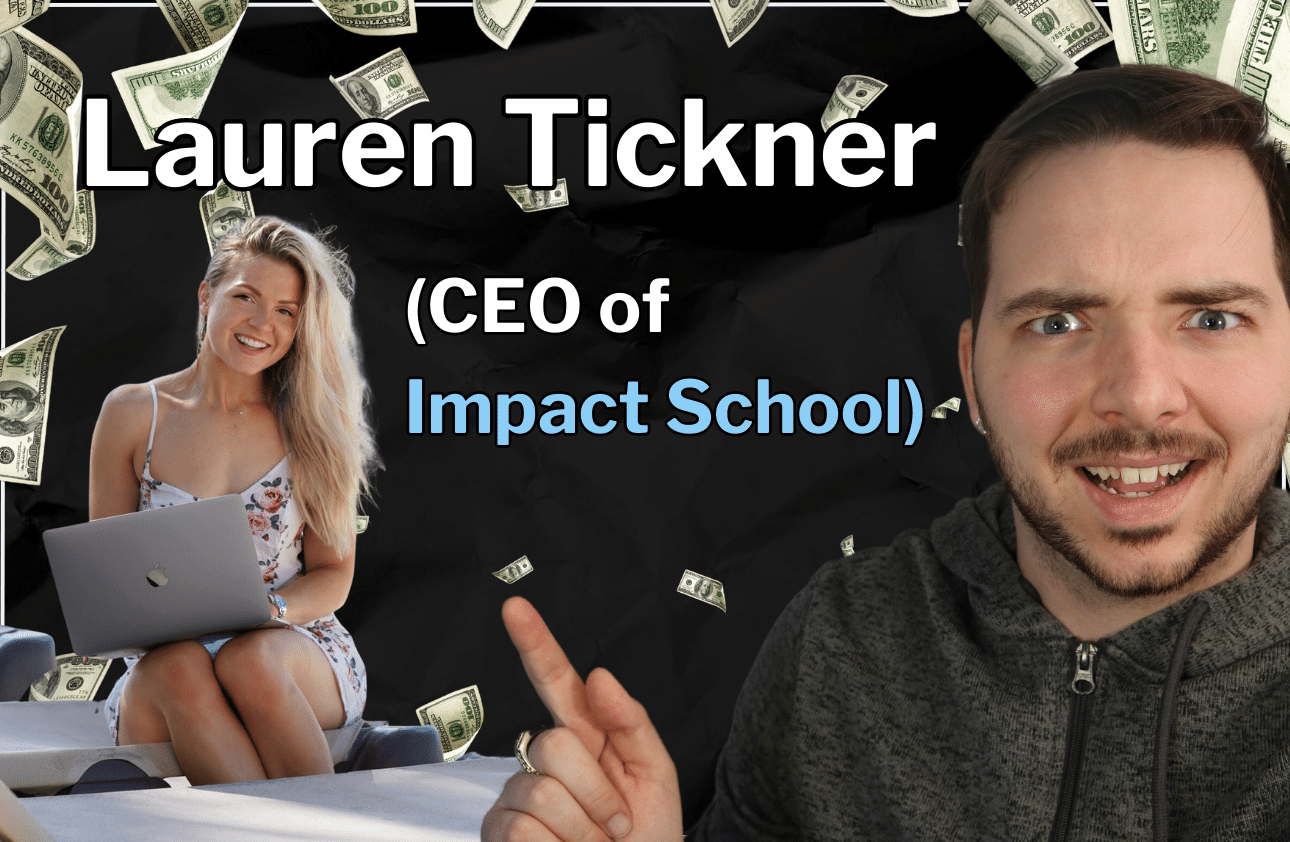 While there are now 1000's of new entrepreneurs, CEO's, and founders arising across every industry every year – there are only a select few that are at the top of their game. We're talking about entrepreneurs that don't just generate millions of dollars in sales, we're referring to the ones that truly are making a positive impact. Lauren Tickner is among the top female entrepreneurs in the world for a variety of powerful reasons we're going to walk through today.
Being able to call Lauren a friend, we've been able to get to know her on a deeper level. She isn't just caring, considerate, and open – she's an entrepreneur powerhouse that's going to keep rocking the world for decades to come. Let's walk through exactly who she is, what's she's actually like, and what you can expect working with her.
Who Is Lauren Tickner?
Lauren Tickner is an entrepreneur and founder of The Impact School. She got started at an early age in business, and has truly started making waves in the entrepreneur community. Speaking alongside Gary V at the Founders Mastermind, and traveling the world & speaking at many other events, Lauren collaborates and works with the best.
She is currently working on scaling the Impact School, her business that teaches entrepreneurs how to successfully and profitable scale. She got started as a fitness coach at 17 and ever since then she's never stopped her entrepreneurial efforts.
Where Does She Live?
Lauren currently lives in Dubai, which is loves because of the business tax structure, and quality of life. On her Instagram you can see her frequently swimming, traveling across the world, and truly living a lifestyle of freedom.
What Is Lauren Great At As A CEO & Digital Marketer?
Lauren is great at creating the strategies necessarily for both internal and external scaling of nearly any business in any industry. She truly understands how to systemize and automate growth along with the right strategy to position your business as a true authority.
What Inspired Her To Create Impact School?
She began her journey as a fitness coach and eventually transitioned to business coaching because of her success. Following this, Lauren realized she had a larger dream that had a capability to truly help more businesses and in an even more profitable way.
She recently launched a paid community in Skool, a community hosting platform created by Sam Ovens.
Her business has continued to grow as she's expanding the Impact School team and continues scaling operations.
Should You Work With Her?
Yes! If you're wanting to be able to grow your business faster and with more profits, while having a strong focus and to be distraction free, Lauren is an amazing role model. The Impact School will help you turn your business into a profitable "dream machine" at scale – instead of a frustrating asset that seems to never grow.
Final Thoughts On This Leading Woman Entrepreneur & Influencer
Lauren Tickner is an amazing woman who continues to wow the entrepreneur and online business community. Make sure you follow her across social media, check out the Impact School program, and definitely consider working with her!
She's someone who is ethical, kind, and pretty damn transparent. Which is always a good sign to see when you're debating on who to trust your business with.
With our kindest regards,
Jon Weberg
Richard Weberg