Is Email The Best Way To Communicate In Business?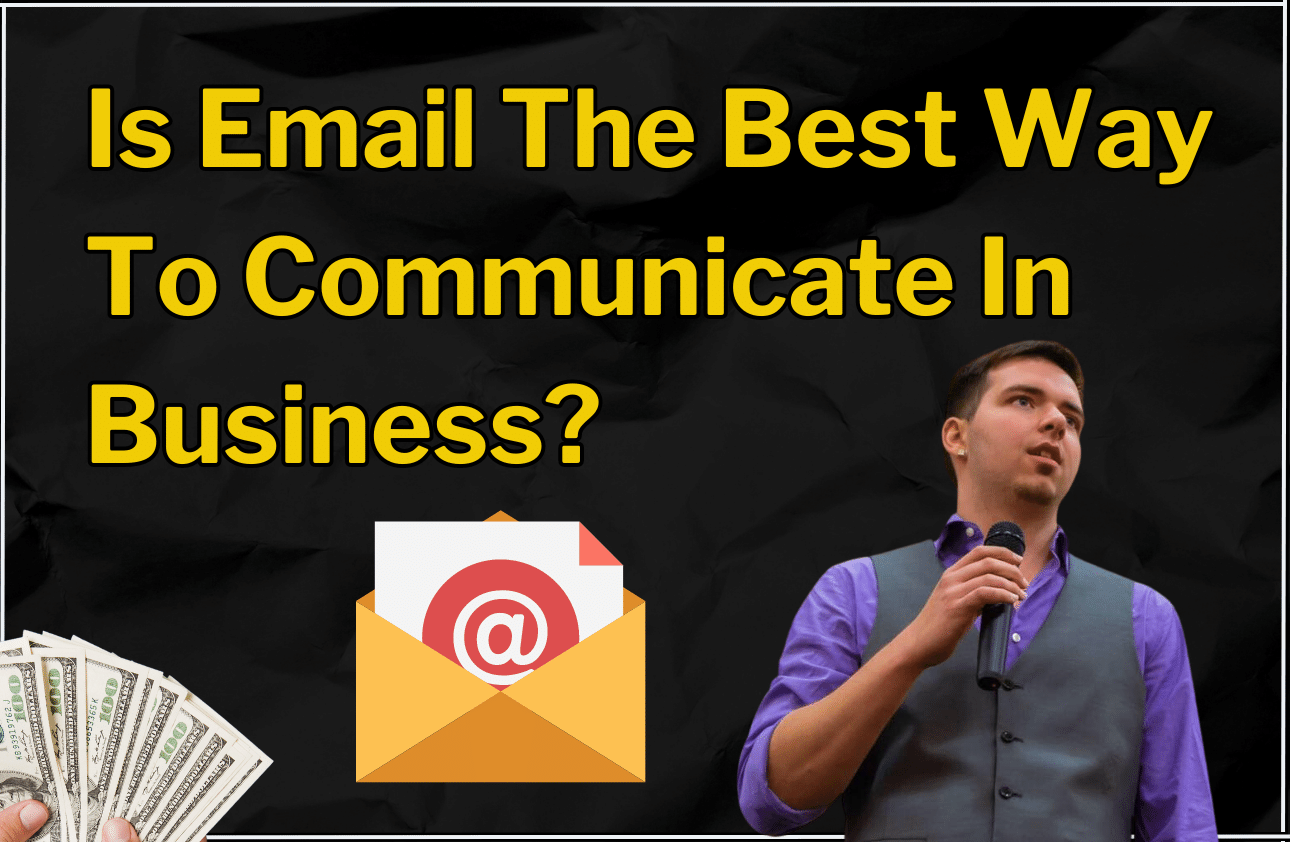 Communication is the cornerstone of successful business operations, enabling information flow, collaboration, and decision-making. While traditional methods like face-to-face conversations and phone calls have been staples of business communication, the rise of digital technology has introduced new avenues for interaction, with email being one of the most prevalent.
However, the question remains: Is email truly the best way to communicate in our current business landscape? Yes, email is by far the best way to communicate in any business in every industry. Because with email – you have a clear record of communication that can always be looked back on with clarity. As well with email, people often write more thought out reactions, which means they are more clear and concise with the language they use.
This results in better communication overall. With this being said, let's walk through more advantages of email communication.
The Advantages of Email Communication
Documentation and Record-Keeping:
Emails provide a written record of conversations, agreements, and decisions. This documentation can be invaluable for legal purposes, ensuring clarity and accountability.
Asynchronous Communication:
Email allows participants to engage in conversations at their own pace, irrespective of time zones and schedules. This flexibility is particularly beneficial when dealing with global teams or when urgent responses are not required.
Reach and Accessibility:
Email is widely accessible and can be received on phones, tablets, and PC's. This accessibility ensures that important information and updates can be sent to a large audience quickly.
Structured Communication:
Email enables organized and structured communication through subject lines, attachments, and formatting options. This aids in presenting information clearly and concisely.
Reduced Interruptions:
Unlike phone calls or instant messaging, email does not demand immediate attention. This can lead to increased productivity as employees can focus on their tasks without constant disruptions.
The Drawbacks of Email Communication
Misinterpretation and Lack of Context:
Written communication lacks nonverbal cues, making it prone to misinterpretation. The absence of context can lead to misunderstandings, potentially hampering effective collaboration.
Delayed Responses:
Asynchronous communication can be a double-edged sword. While it offers flexibility, it can also result in delayed responses, particularly when urgent matters require immediate attention.
Information Overload:
In a world where inboxes are inundated with emails, essential messages can get lost or overlooked amidst the clutter, leading to inefficiencies and missed opportunities.
Lack of Real-Time Interaction:
For real-time decision-making or discussions requiring quick back-and-forth exchanges, email might not be the most efficient choice.
Finding the Right Balance
The effectiveness of email communication in business depends on the context and purpose of the interaction. While email excels at conveying formal information, sharing documents, and maintaining records, it might not be the best option for fostering spontaneous brainstorming or building strong interpersonal connections. Other options like Slack, Zoom Calls, and phone calls may be better in these other group oriented situations.
To optimize communication, businesses should consider a hybrid approach, leveraging a combination of communication tools. Instant messaging and video conferencing can fill the gaps left by email, allowing for real-time interactions that email can't provide.
Conclusion: Email Is Still The Best!
While email remains a valuable tool in the business communication arsenal, it's important to recognize its strengths and limitations. Determining whether email is the best way to communicate depends on the specific goals and needs of the business at any given moment.
Finding a genuine balance between email and real-time communication methods will help organizations harness the benefits of email while also capitalizing more dynamic ways to communicate within any team.
We appreciate you so much for reading through this, thank you so much for your time!
With our kindest regards,
Jon Weberg
Richard Weberg